Pokémon Unite is a strategic MOBA game that was announced for the first time on June 24, 2020, during the Pokémon Present event. Initially, it was supposed to launch only for Nintendo Switch but on September 22, 2021, it was released globally for mobile devices, which also was hinted at along the way. You can download Pokémon Unite from Google Play Store and App Store right now and experience the magical world of Pokémon Unite. The game also supports cross-platform gameplay, so you can transfer your accounts data from Nintendo Switch to your mobile device or vice versa.
About Pokémon Unite:
---
The game takes place in Aeos Island and lets players compete in 5 vs 5 unite battles. The game's starting map is the Remoat Stadium. There are 3 different lanes on the map: the top, the middle/jungle, and the bottom. The top and bottom each have 2 of your own and your opponents' goals present. The area between your goals has a bit of a speed boost. The battle usually lasts for only 10 minutes and the team scoring the most goals win.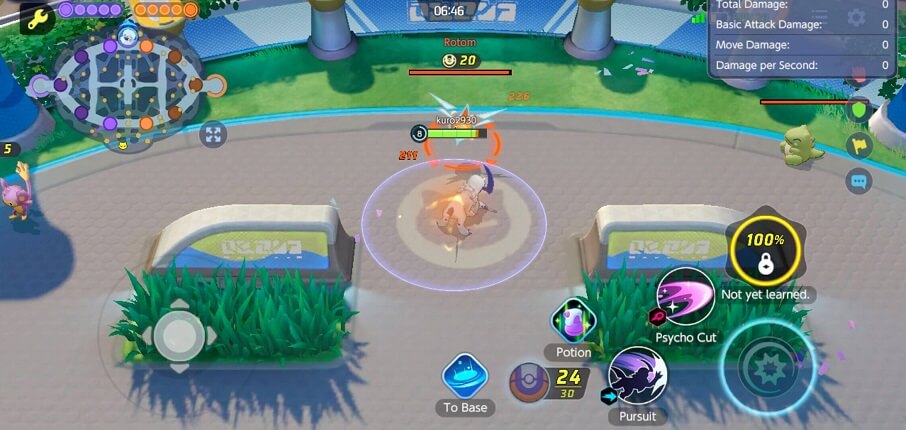 The players need to collect Aeos energy by defeating wild Pokémon or the opponent Pokémon and deposit them to the opposing goal. Once they bring enough Aeos energy, the opponents' goal is taken down. They can do the same to yours, so don't forget to defend your goal posts to not let them score.
Pokémon in Pokémon Unite:
---
There are many different Pokémon that you can play with in PokémonUnite. Like every single Pokémon game up until now, you can choose your starter Pokémon. In this game, they include Pikachu, Charizard, Snorlax, Talonflame, and Eldegoss. Including the starters, there are 23 different Pokémon to choose from in the game. You can unlock other Pokémon as you play the game more and more, or just buy them through the in-game store. Each Pokémon has its class categories from the 5 present in the game- All-Rounder, Attackers, Defenders, Supporters, and Speedsters.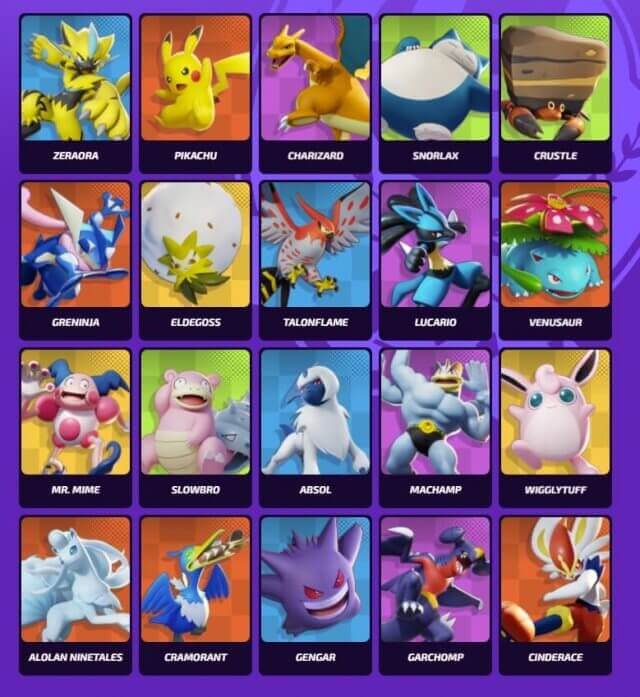 In a battle, even if you take a Pokémon's last evolution with you when you deploy, such as Charizard, the game starts with its first evolution (Charmander in this case) and progresses as you acquire more experience points. A Pokémonhas two moves at first, and the player must pick one to keep; the move that was not chosen is unlocked at level three. These moves are updated as the player progresses through the stages, with the player having the option of replacing the move with one of two other moves. The Pokémon's Unite Move, a separate, strong attack that needs charge over time, is unlocked at the Pokémon's final level. By playing multiple battles, you earn Aeos Energy, Aeos Coins, and Battle Points.
Items in Pokémon Unite:
---
There are two different items systems in the game- Held Items and Battle Items. Held Items allows players to boost their Pokémon's stats and make them even better in battle. You can only have 3 Held Items at once and they can be upgraded up to level 30. There's a whole lot of Held Items to choose from in the game, and they massively affect your build and your role during the battles. They can be bought with the help of Aeos Tickets.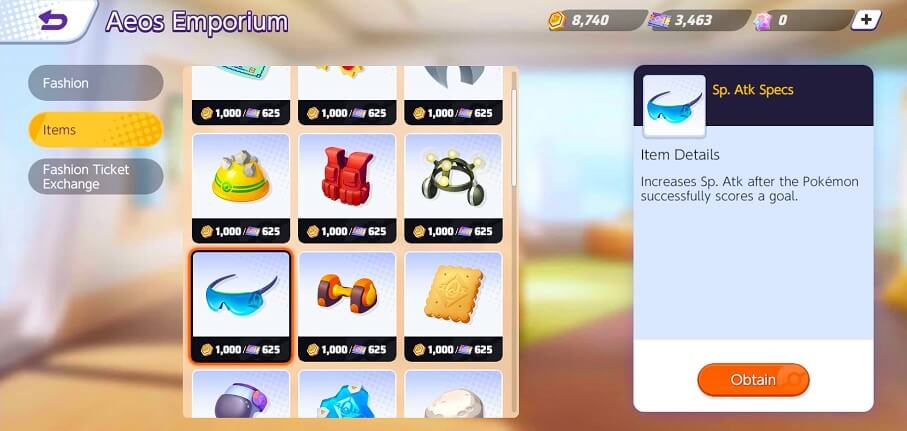 Battle Items are the items you can actively use while in a battle. There are present right above the moves panel. There is also a wide variety of battle items present in the game and each can be unlocked after reaching a certain trainer level. They can help you restore your health points, affect your stats to increase damage, or help you escape the battle, the choice is completely yours. These are also extremely important while deciding a build for your Pokémon.
Game modes:
---
There are 3 different game modes to choose from: Standard Battle, Ranked Matches, and Quick Battle. Standard matches are the standard 10-minute 5v5 battles that you can play with your friends or with players from all over the world at random.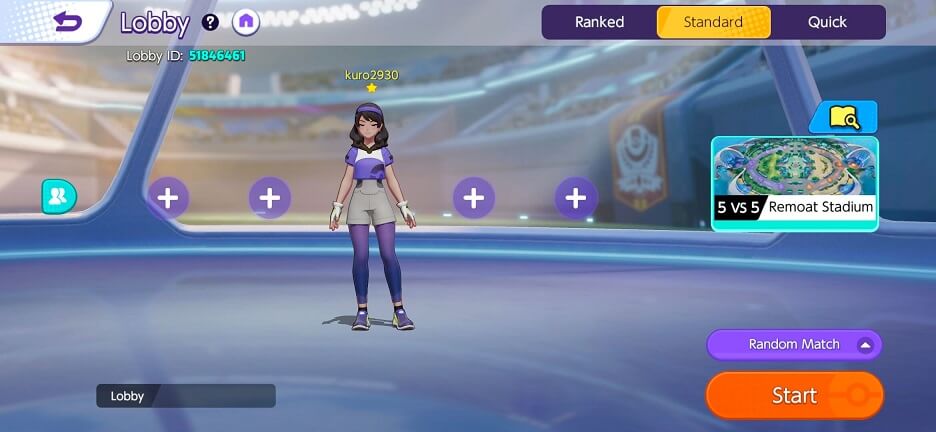 Ranked Matches are unlocked at Trainer level 6, and you need to have 5 Unite Licenses to get into one. Unite Licenses are the Pokémon you collect. There are 6 different ranks- Beginner Rank, Great Rank, Expert Rank, Veteran Rank, Ultra Rank, and Master Rank. You can play against the players with your rank and level up as you get better at the game.
Quick Battles are unlocked at level 8. They are comparatively shorter than the Standard Battles as they last only for 5 minutes as a 4v4 or 3v3. The Quick Battle maps change regularly, allowing players to select only one Quick Battle map at a time and each map has its own set of regulations.
My Review Of Pokémon Unite:
---
As a long-time Pokémon fan, having played all the console games from Red and Blue up until Sword and Shield, this is a completely new and invigorating game to play with. These remind me of the Mystery Dungeon games, but they've been upgraded in every way. The fact that it can be played on mobile devices is also a huge advantage, as getting a Nintendo Switch isn't always an option for some gamers, so having this opportunity to play such a brilliant game is utterly incredible.
The Pokémon franchise is fresh to MOBAs, and they have nailed it in that regard. Even though the game appears to be P2W (pay to win), you can still play it without spending any money. It is, without a doubt, one of the better mobile games in the Pokémon brand, and I strongly advise you to give it a try. Happy Gaming!