Unlike other MMORPGs, Ulala: Idle Adventure was designed as a fun idle mobile game available on Android, which brings to life the excitement and adventures of the Stone Age. Besides playing the game on your mobile devices, you can also explore the adventures on your computer using an Android emulator. If you have just started to try Ulala: Idle Adventure on PC, then this post is for you.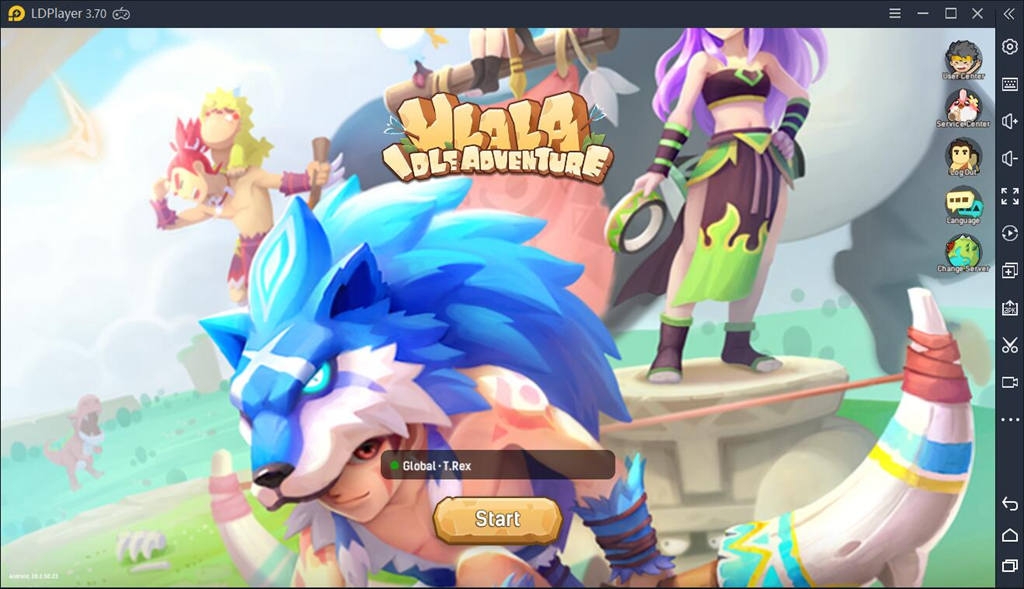 How to play Ulala: Idle Adventure on PC
Setting up to play Ulala: Idle Adventure on your computer or laptop is pretty simple if you have LDPlayer installed on your desktop. LDPlayer is a free Android emulator that loads pretty fast and light. It can fully make use of your CPU and NVIDIA graphics card to create a high-performing Android OS on your Windows PC.
Step 1: Download the android emulator - LDPlayer and run the installer

Step 2: Complete the setup and open LDPlayer on your desktop
Step 3: Go to the search bar and search for Ulala: Idle Adventure
Step 4: Follow the on-screen instructions to finish the installation
Step 5: Once installation completes, click the Ulala: Idle Adventure icon to launch the game
Step 6: You're all done! Enjoy playing Ulala: Idle Adventure on PC with LDPlayer

Quick Start Guide for Ulala: Idle Adventure on PC
If this is also your first time playing Ulala: Idle Adventure, then the following quick start guide will help you learn the basic concept of the game and how to grow faster. We will cover topics including character&classes guide and basic guide.
How to Choose Your Ideal Character
When you first launch Ulala: Idle Adventure on PC using LDPlayer, you will be required to create your own character, which is your ticket to the fantasy adventures of the Stone Age. You need to choose a character and his/her class form first, and then give him/her a unique name.
There are four characters in the game and each character possesses two classes. So there are a total of eight classes in Ulala: Idle Adventure, including Assassin, Hunter, Gladiator, Warrior, Warlock, Shaman, Druid, and Mage. Each character has his own abilities and stats, which should be considered first when you choose your ideal one. According to other experienced players, Hunter seems to be the best DPS class.
After you create the character class, you will enter the battle where you will see three more characters who will help you in your adventure journey. So, you're not playing sole but in a team. It doesn't really matter what class you choose because it would be better that you focus on finding the best team for you.
How to Play Ulala: Idle Adventure Game
Your main subject in Ulala: Idle Adventure is to make your character stronger and defeat the dinosaurs by challenging them. You can defeat all the enemies in your adventure journey and earn EXP and Shells. On the battle, you can tap the challenge button to hunt for the boss which will grant you better rewards, gears, in-game items, etc.
If you want to level up your character, you need to gain the EXP by defeating the creatures or boss in the combat. As you conquer more areas and make progress in Ulala: Idle Adventure game, you will get higher character level and stronger stats. But at the same time, more frightening and powerful dinosaurs will stand in your way. You have to enhance your gears using Shells.
Remember you're not the only one fighting all those creatures and bosses. You play with a team and sometimes you need to join other players' team to get more benefits. Getting help from other players can be the ultimate tool in winning the battle. There are more you can explore in Ulala: Idle Adventure and this guide is just a beginning.
Benefits of Playing Ulala: Idle Adventure with LDPlayer
1. You can enjoy playing the game through a bigger screen
As we know, mobile games are designed for mobile devices such as phones or tablets. So you may have to focus your eyes on a small screen for a long period of time, which is, to a large extent, detrimental to your eyes. Not to worry─you can avoid sufferring from this problem forever by setting out to use LDPlayer.
What's important is that there is a functionality, Lock landscape, which is built in LDPlayer. As long as you enable Lock landscape, the resolution of your LDPlayer will be permanently fixed in landscape mode.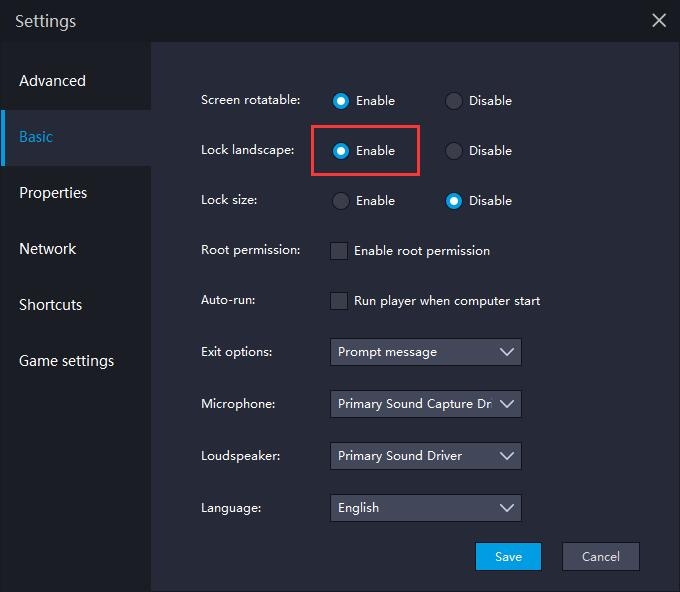 By the way, since this feature is disabled by defult, you need to enable it manually. As far as the game is concerned, when the feature is not enabled by yourself, the resolution of your LDPlayer will be changed to Mobile (the width of the display resolution of LDPlayer is smaller than the height) as soon as the game is launched.
2. You can play the game from multiple accounts at the same time
Some users may create multiple game accounts when they devote themselves to a game. LDPlayer plays a major role in this case in that there is a built-in tool Multi-player helping you a lot. With this tool, you are allowed to create as many instances of LDPlayer as possible so long as your computer is powerful enough.
3. You can control your characters more accurately by using your keyboard and mouse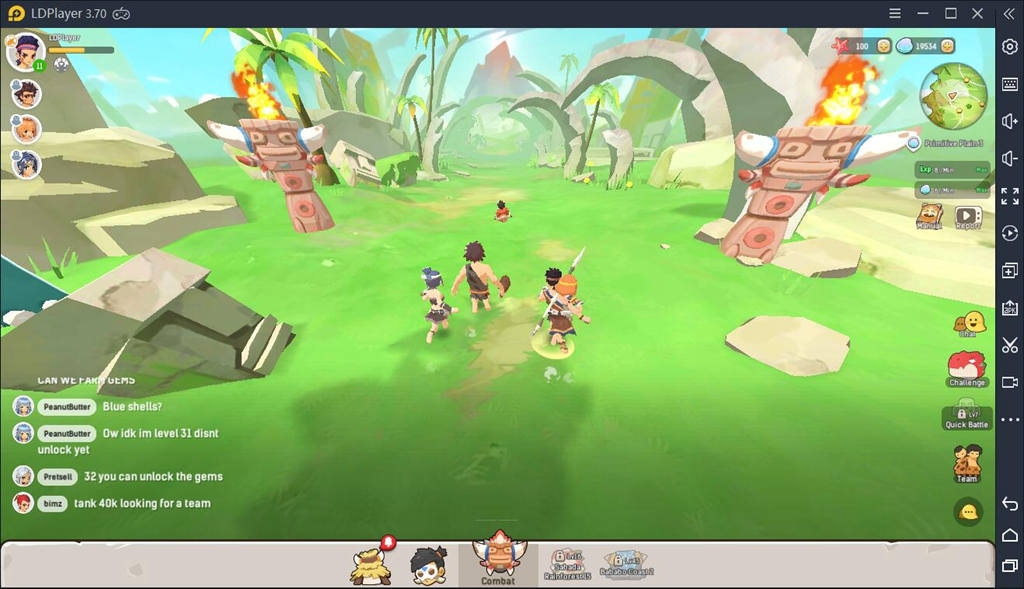 There are many other benefits that haven't been mentioned above for sure.
Last three tips for playing Ulala: Idle Adventure
Tip 1: Always join active teams
The game allows you to join teams. It is strongly recommended that you always join active teams. The reason for this is that the speed of gaining experience will be increased while you are in the active teams. Also, in active teams, most players are constantly challenging the boss to fights. So you will easily level up.
Tip 2: Buy necessary items from the Black Market
The Black Market will be unlocked after you reach level 20. Amazing items can be bought in this fantastic market. Keep in mind that all items are reset every hour and that the prices are reset every day.
Tip 3: Upgrade your attributes
Many a new user has no idea about attributes. As a matter of fact, it is one of the most important factors that has an effect on your level progress. So please remember to upgrade your attributes.