Seven Knights, published by Netmarble, has become one of the most popular online hero-collecting RPG with anime-inspired graphics. And there are over 200 unique knights to collect and many interesting gameplays to explore. Besides, you can build Guild Castle, challenge world boss and compete with players from around the world.
Actually, owing to its awesome graphics and gameplay, most gamers will prefer to play Seven Knights on PC with a larger screen. To achieve that, you will need an Android emulator that can simulate the Android environment on your computer. Thus, this is a guide for teaching how to play Seven Knights on PC using an Android emulator.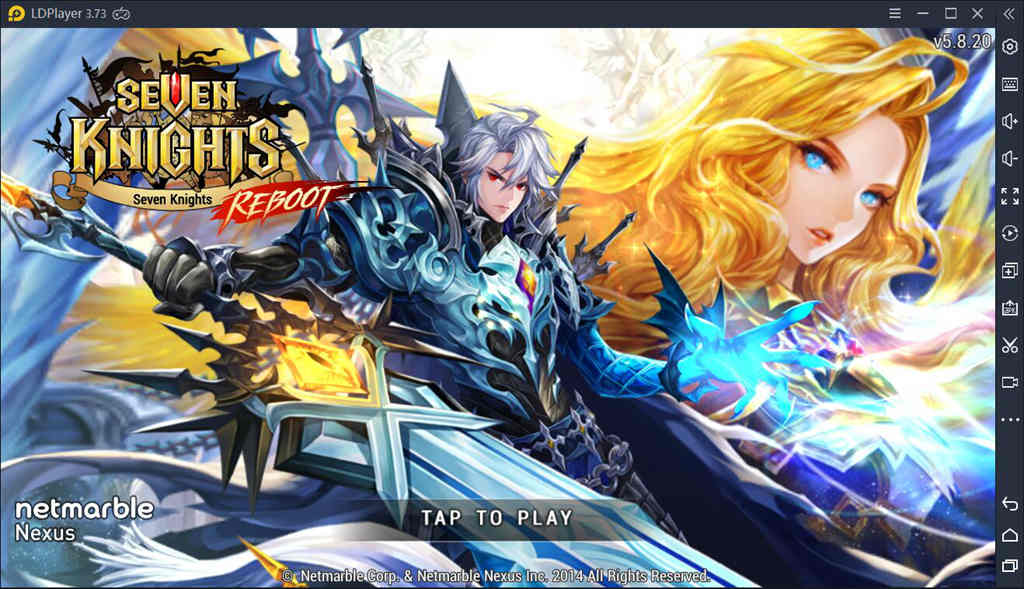 How to Play Seven Knights on Desktop with LDPlayer
With the rise of mobile gaming comes the need for good Android emulators. LDPlayer, one of the best free Android emulators, is designed to optimize the PC gaming experience for mobile gamers by emulating the Android system on PC. Millions of people already enjoy its superb Android gaming experience.
Moreover, some powerful build-in tools of LDPlayer, such as LDMultiplayer, Operation Recorder, and other unique features, enable you to play thousands of Android games smoothly on your desktop. Now, keep up with the following steps to download and play Seven Knights on your computer

1. Download LDPlayer and Run the Installer
First of all, you need to download LDPlayer on your computer. Please download LDPlayer from our official website or by clicking the above download button. It's a greatly simplified process to install LDPlayer on your desktop. After you download the installer, you need to run the installer to download the full package.
2. Search Seven Knights on LD Store and Install
When you finally finish the whole installation process of LDPlayer, you just simply click the icon to launch the emulator. After a quick loading, you need to head over to the search bar and search for Seven Knights. You can directly download it from Google Play Store or choose Local Install.
3. Enjoy Playing Seven Knights on Your PC
You will see the icon of Seven Knights on the main window once you complete the installation of Seven Knights on your emulator. It might take a few minutes to extract some resources if this is your first time to launch the game. Now, it's time for you to enjoy playing Seven Knights on PC with keyboard&mouse control.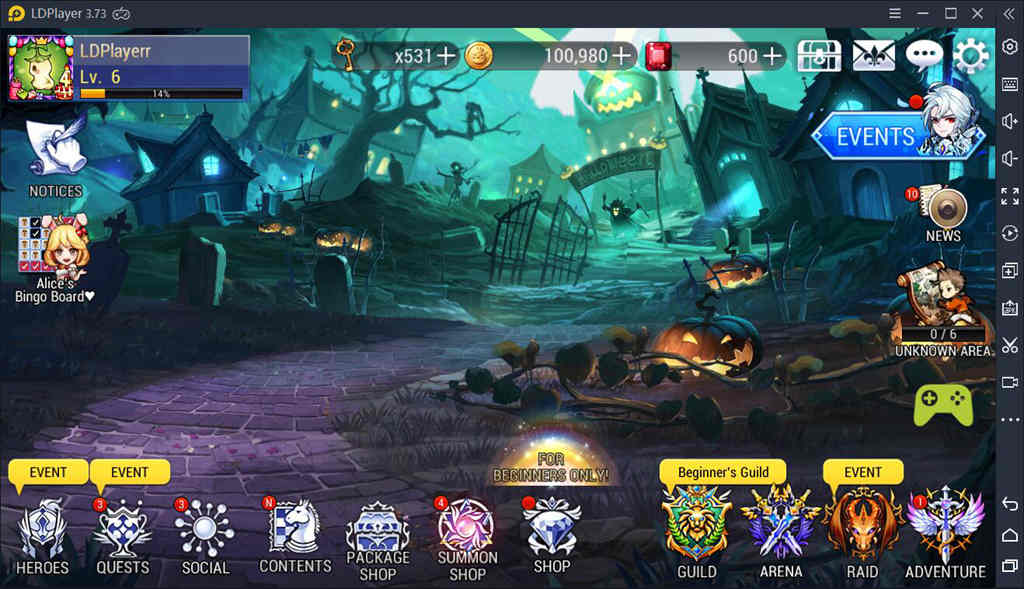 Advantage of Playing Seven Knights on PC
Longer Duration than Mobile Devices
When you step on the adventure at the world of Seven Knights, you have to spend a lot of time and energy to collect your heroes, upgrade your team, and fight against enemies and so on. Now, LDPlayer provide you with a chance to ease the burden about the duration of your mobile devices. That's one of the most attractive features for players to run Black Desert Mobile on PC.
Optimize the Game Control with Keyboard Mapping
There are over 200 heroes you can collect in the Seven Knights. You need to equip, power up and fuse them. On the other hand, you need to control several heroes simultaneously during every battle. Keyboard mapping, one of the most useful tools on LDPlayer, can help you improve battle skills and get better control by offering you a chance to customize your own set of commands and combos
Check more details about keyboard mapping tool on this article: Keymapping on Emulator - How to Use Keyboard Mapping.
Stunning Graphics on Large Screen
Since Seven Knights has an impressively immersive graphics and brilliant audio, you can't fully appreciate this amazing design on your small mobile devices. On the contrary, if you play Seven Knights on your computer with a larger screen, you can truly enjoy the awe-inspiring visual and sound effects on Seven Knights.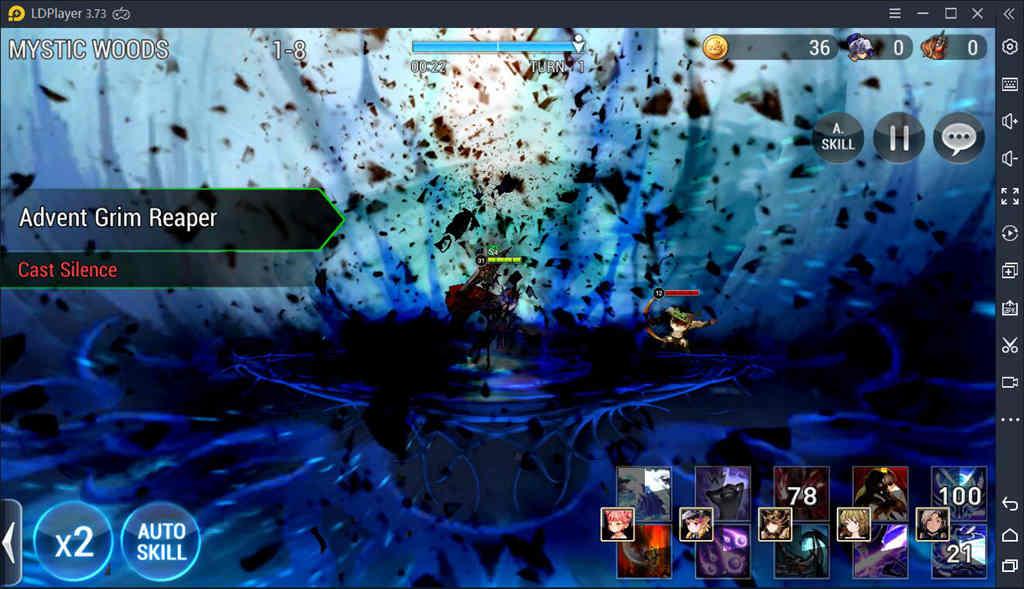 Beginner Tips for Playing Seven Knights on Desktop
We have introduced the features of playing Seven Knights on pc by using LDPlayer. Next, there are some game tips about Seven Knights you need to know. Hopefully, it will be helpful to you!
1. Upgrade Your Battle Formation
In order to get the huge start buffs, you need to upgrade your battle formation. It will provide certain stat bonuses for your team. According to what formation you use, heroes on the frontline or the back line will receive different stat bonuses. Thus, choose the right formation for your team and upgrade the formation appropriately.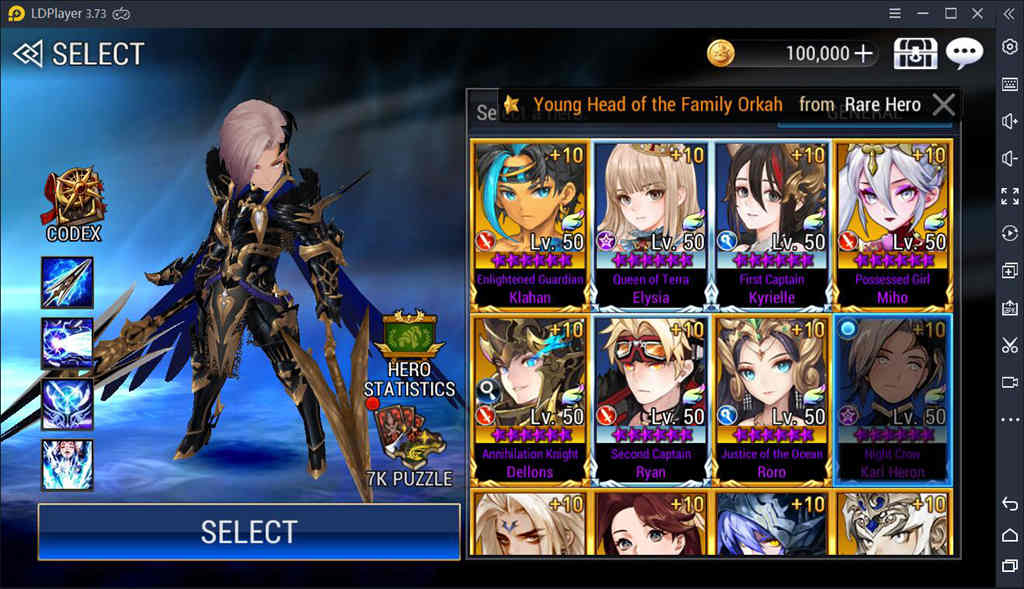 2. Find Heroes With Strong AOE Skills
There are some heroes with powerful AOE attacks such as Jave, Velika and Ariel. If you have a chance to level these heroes up, don't hesitate to put resources on them. Those character types will carry the whole team, allowing you to clear stages easier and leveling up all team members quickly.
3. Tactically Utilize Your Battle Formations
A reasonable battle formation will always be one of the essential winning factors in Seven Knights. If you're having trouble maintaining low-level heroes or keeping ranged heroes alive, you can try to utilize various formations and guard your ranged heroes on the backline of your formation.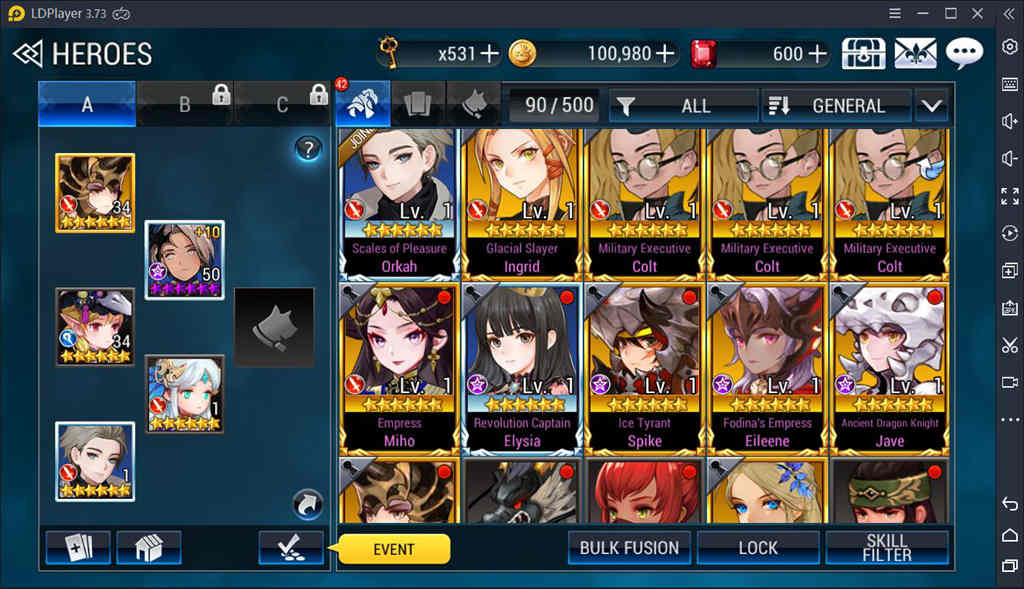 Conclusion
All in all, for those who prefer PC gaming experience, LDPlayer is the best choice to help you spare the limit of smartphones and run your favorite games more smoothly on a larger screen. In Seven Knights, the unique story, excellent characters, and special gameplay can bring you much fun. Just download the latest version of LDPlayer and start your adventure on Seven Knights!