Last Cloudia, a brand-new RPG game that features real-time battle and 3D scenes, has launched on Google Play recently. In Last Cloudia, you will get a chance to lead a team including monsters and heroes to fight against evil enemies. And with the enormous worldview, magnificent plots, and high-quality graphics of the game, you can really appreciate the charm of RPG.
Last Cloudia has made a great impression in the current RPGs market thanks to all the story plots of the game that will be depicted in the style of movie. Thus, for getting better visual and control experience during the gaming process, many mobile players are looking for a way to play Last Cloudia on PC. This has become possible with Android emulator.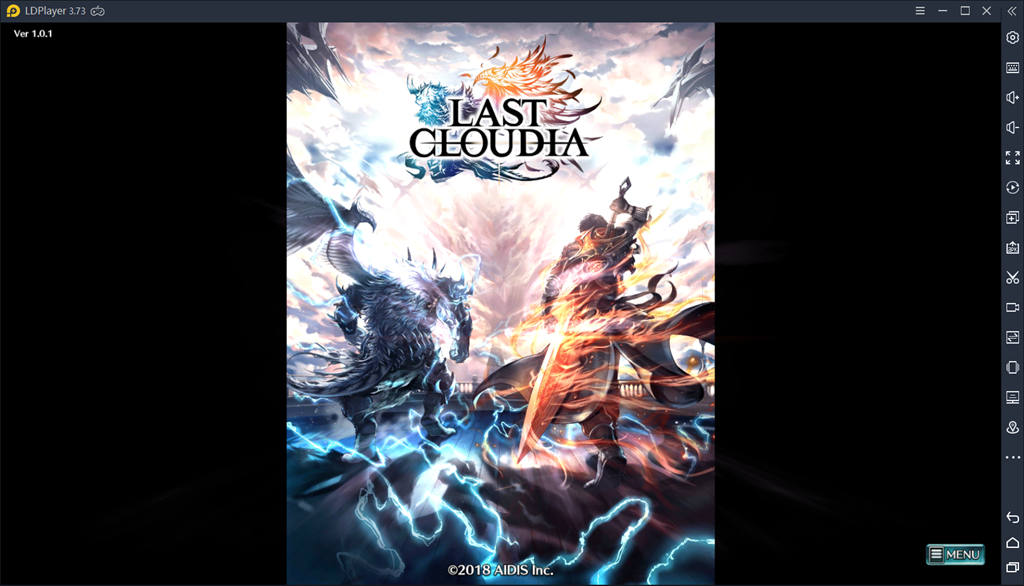 What is LDPlayer?
As one of the most powerful Android emulators available for Windows, LDPlayer is committed to providing the best PC gaming experience for mobile gamers. You can easily run any Android games or apps on your computer with LDPlayer. And most notably, there are many useful extra tools that can truly improve your gaming experience on this emulator.
How to Play Last Cloudia on PC with LDPlayer

Step - 1: Click the Download button up there to download LDPlayer and run the installer.
Step - 2: Open the installer to complete the setup and then run LDPlayer on desktop.
Step - 3: Head over to the search bar and search for Last Cloudia.
Step - 4: Click Install icon to download Last Cloudia from Google Play.
Step - 5: Follow the on-screen instructions to finish the installation of Last Cloudia.
Step - 6: Once installation completes, click the Last Cloudia icon to launch the game
Got what you were looking for? Excellent! Now, explore the world of Last Cloudia!
How to Play Last Cloudia in Landscape
You must find that Last Cloudia is displayed in portrait mode by default on LDPlayer. But some players might want to play the game in landscape. This is possible with LDPlayer's custom settings. Actually, you can easily switch the display mode through a simple feature named "Lock Landscape" on LDPlayer. Read the following guide if you prefer to play Last Cloudia in landscape.
1. Click the Settings button in the top right corner of the LDPlayer windows.
2. Head over to the basic setting, and then click on the "Enable" button of the "Lock Landscape" option. After that, click save to complete the setup.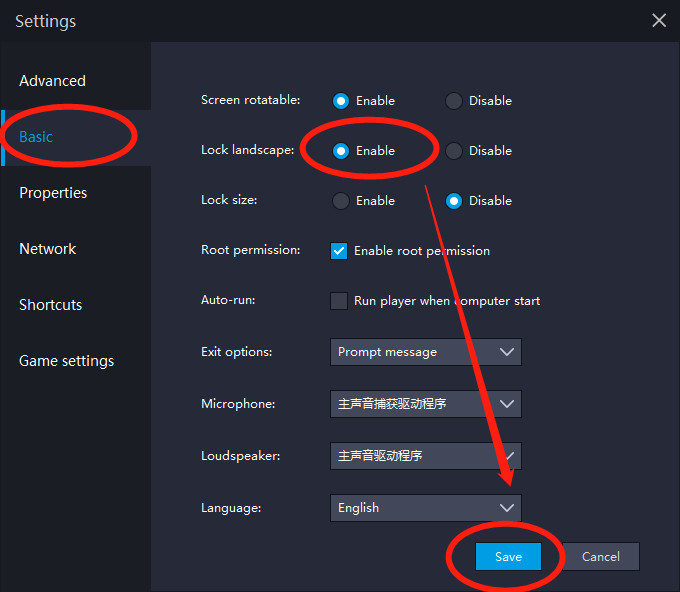 3. Restart Last Cloudia on LDPlayer and you'll be able to play the game in landscape mode. Now, you can play Last Cloudia in a wider screen view than before!
Advantages of Using LDPlayer to Play Last Cloudia on PC
Longer Duration than Mobile Devices
Developing units, collecting arks, and challenging dungeons, all these things may cost lots of time and energy. Thus, choosing to run Last Cloudia on PC with LDPlayer must be a good way to ease the burden of mobile devices, and you don't need to worry about the duration of your phone anymore.
Smoother Control with Keyboard and Mouse
Do you feel that it is very difficult to operate units on your mobile devices? No worries! With LDPlayer, you can develop your team, fight against enemies, and freely explore the world of Last Cloudia using keyboard and mouse. Especially the keyboard mapping, one of the most powerful tools on LDPlayer, will provide you more suitable and smoother control experience.
Refer to this article if you want to learn more details about keyboard mapping on LDPlayer: Keymapping on Emulator - How to Use Keyboard Mapping.
Better Visual Experience with Larger Screen
One of the most attractive features on this RPG is the high-quality battle scenes. Once you pick up the sword, you are destined to constantly improve yourself through combat and protect your partners. Compared to mobile device, you can truly enjoy the battle scenes and the outstanding game story with large screen on PC using an Android emulator.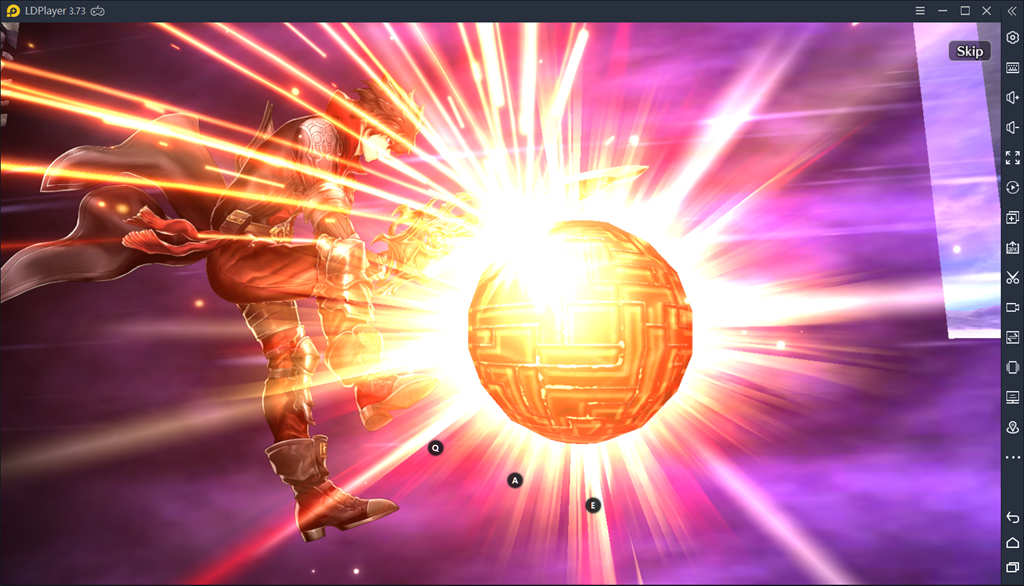 Three Essential Tips for Playing Last Cloudia on PC
Focus on Team Composition
You have to keep in mind that it is very important to build a variety of unit types. However, you may be confused about which unit should be picked first when you need to decide your lineup. Generally, the indispensable members of a team are offensive caster and healer. A balanced team will always be one of the essential winning factors in Last Cloudia.
Utilize Debuffs in Battle
Debuffs are quite strong when you are encountering troublesome enemies. The enemy's attack ability will drop because of the debuffs. Blazer and Lostoma are the most suitable debuffs for game beginners. You can learn Blazer from Hidden Treasure Makyuodyne (SR) at level 1, and Lostoma from House of the Witch (R) at level 2.
Strengthen the Units as you can
In Last Cloudia, there are five types of units, which are knights, soldier, sniper, beast, plant, etc. Units are the main heroes who company you into the party for battles, whiles the Arks are the equipment that empower your units with extra buffs. Thus, to collect the arks and strengthen your heroes, you need to participate in as many battles and missions as possible.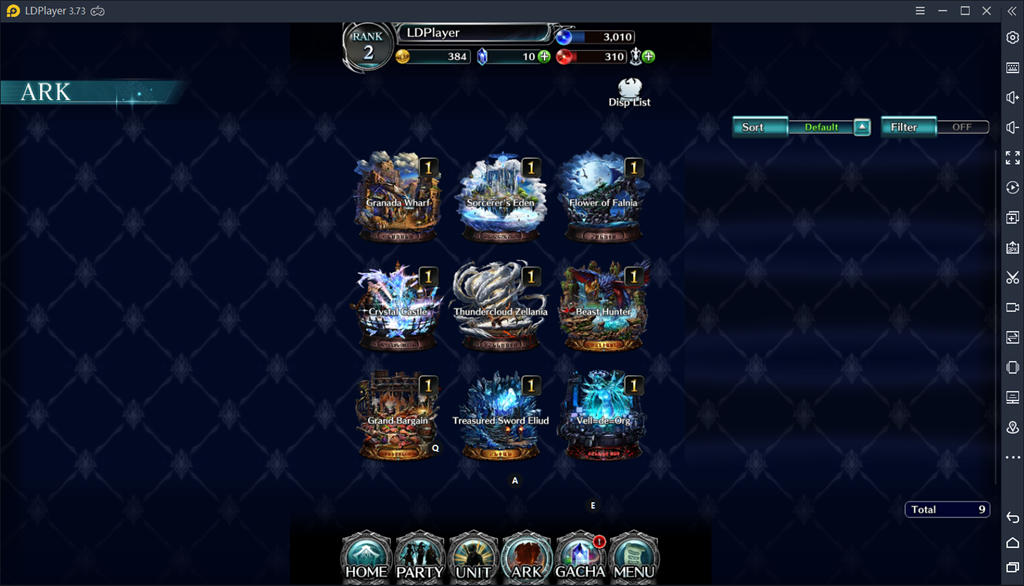 Conclusion
All in all, LDPlayer is surely the best emulators that can help you spare the limit of phones and play Last Cloudia on PC. What's more, you can stably and smoothly run not only Last Cloudia but also any Android app or game you like on your computer with LDPlayer. Now, as a fearless adventurer, start your journey in the Last Cloudia!