Chess Rush, a brand-new autobattler game, published by world leading game publisher Tencent Games, was officially released on 4 July 2019. Autobattler is the latest game genre for the year, featuring elements of battle, strategy, and chess. But Chess Rush brings more innovative game modes, Turbo Mode where matches will only last 10 minutes and Co-op Mode where players can squad with their friends. To have a better gaming experience, we tend to play Chess Rush on PC.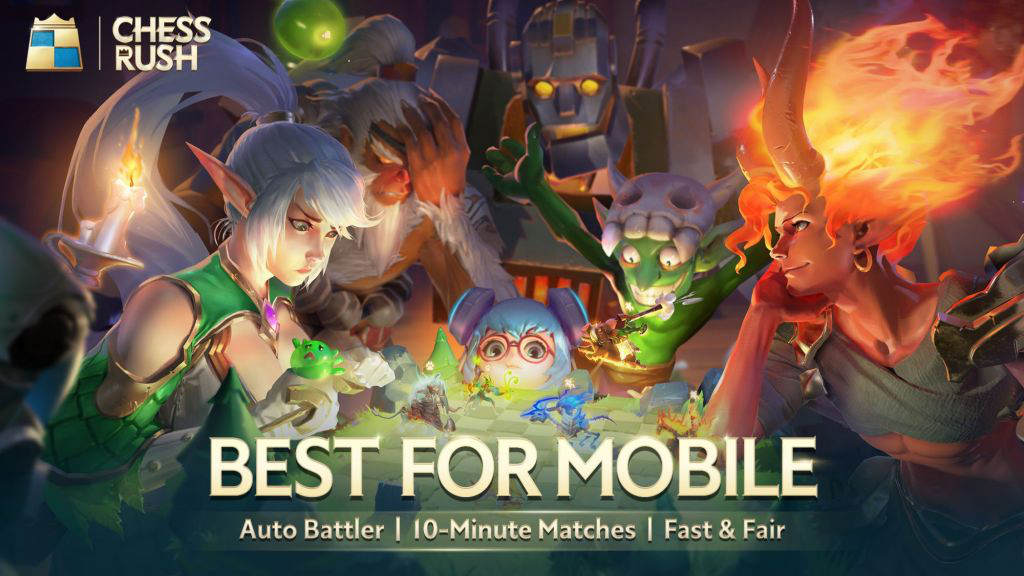 How to Play Chess Rush On PC
In the mobile age today, auto-chess game really battles its way onto our mobile devices. Chess Rush is fully optimized for mobile devices and it's available both for iOS and Android. However, while there is no official PC version of Chess Rush, setting up to play Chess Rush on PC is still quite simple if you prefer the comfort of your computer.
1. Download an Android Emulator
To play Chess Rush on PC, you'll need to download and install an Android emulator for PC. This powerful software can enable you run most Android apps/games on your computer easily without any trouble. LDPlayer is one of those high-performance emulators for PC and it has been focusing on optimizing the gaming experience. It's recommended to use LDPlayer since it works like a charm with every mobile game.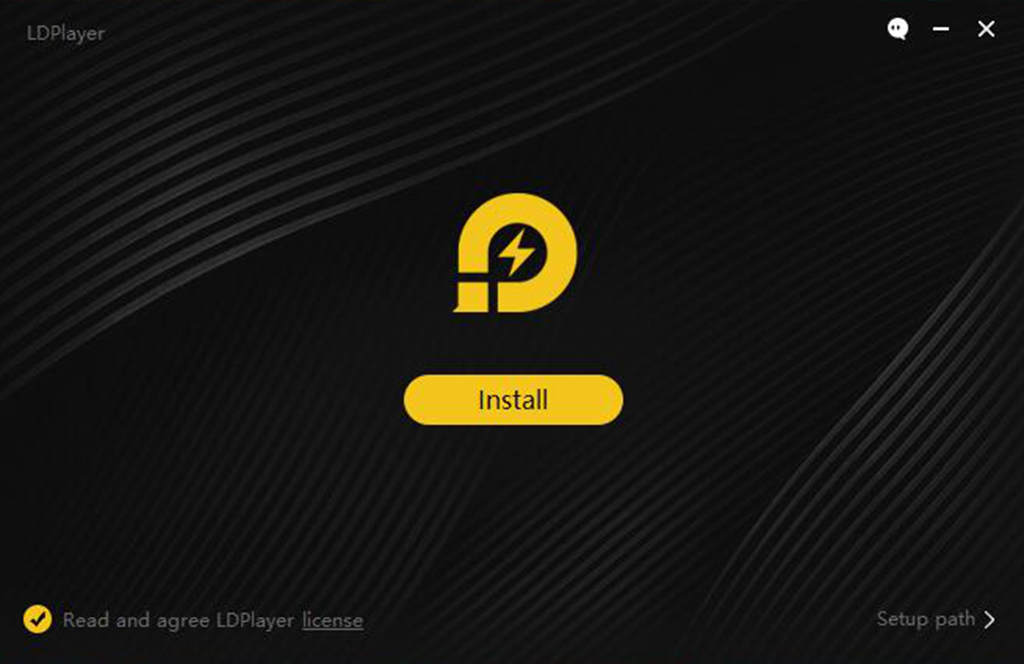 2. Download and Install Chess Rush
After you have LDPlayer installed on your computer, launch your app player and open LD Store which contains thousands of applications (or you can sign in your Google Play Store). Search for the game in the Store and download it. It's similar to what you will normally do on your mobile phone.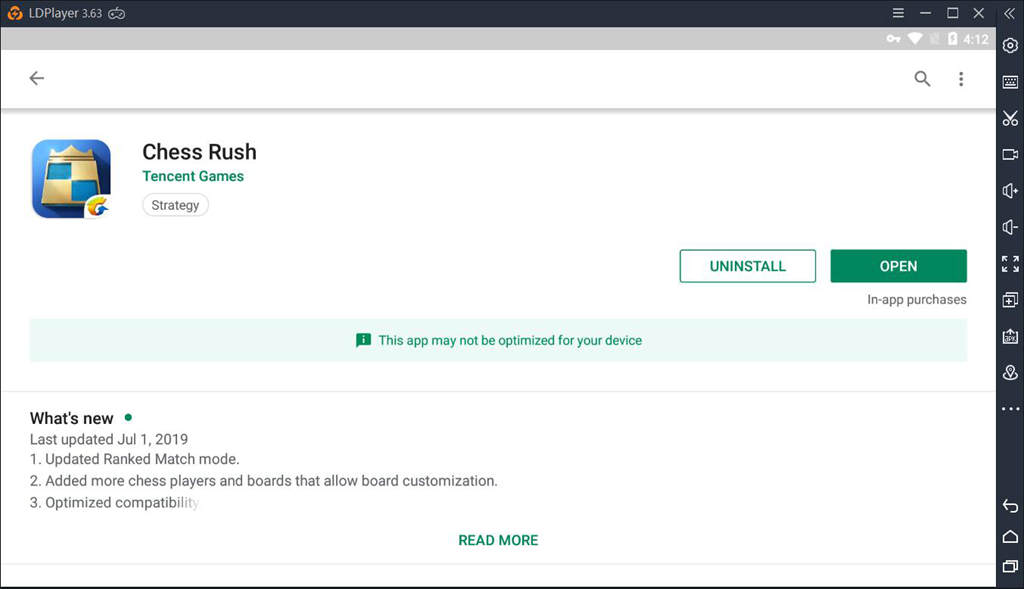 3. Run Chess Rush on PC with LDPlayer
Once you complete the installation of Chess Rush on LDPlayer, open Chess Rush and it'll take some time to extract resources. It doesn't take much time and now you can enjoy playing Chess Rush on PC smoothly and comfortably.
Though LDPlayer is quite easy to use, you can still look through this post: Emulator Guide: How to Run Android Emulator for Windows
Simple Tips of Playing Auto-Chess Games
Every auto-chess game shares a similar gameplay mechanism. The following tutorial will get you started quickly and it covers the basic of how to play Chess Rush. Hopefully this will provide you enough knowledge to jump in.
Basic Gameplay
Chess Rush is a strategy autobattler game where players build a formation by choosing among over 50 heroes and compete against 7 others. The battle takes place on a chess board of eight squares by eight squares.
Each Round has Two Phases: Preparation and Combat
In the preparation phase, you can spend mana crystals to recruit heroes and different heroes require different numbers of crystals. You need to wisely buy and deploy your heroes in preparation phase and defend against attacks when the combat begins. Keep in mind that heroes need to be deployed from the bench to the chessboard before the countdown ends. You won't be able to make any further adjustments when the combat starts.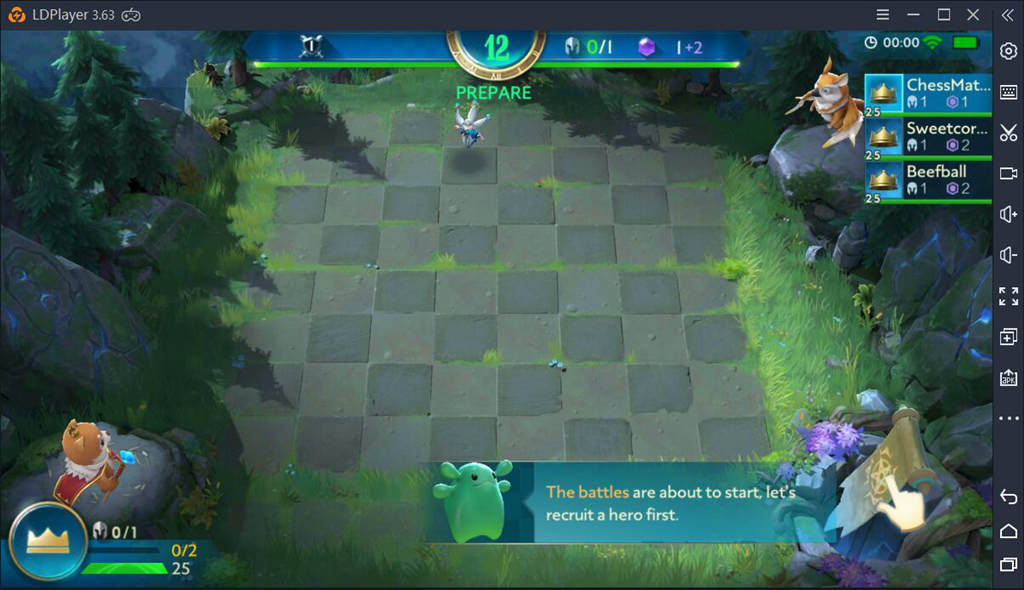 Increase the Number of Heroes You can Deploy
The number of heroes on the combat gives you advantages of defeating your opponents. You can check your deployed heroes and the max number of deployable heroes on the top of the battle. You cannot have more heroes on board than your chessboard limit. Pieces that exceed the limit will be automatically returned to bench when the combat starts. If you want to increase the max number, you can tap on the "button" on the lower left corner to level up.
Upgrade Heroes to Crush Stronger Enemies
The combat gets more intense as you advance. The more powerful heroes you have in your bench, the higher chance you win. It will take 2 more identical heroes to upgrade the hero. In other words, 3 identical 1-star (2-star) heroes can be combined into a 2-star (3-star) hero. A special mark will appear when requirements are met.
Activate a Combo to Power up Your Formation
Every hero belongs to a specific species and a class. Deploying a certain number of heroes of the same species or class will trigger combos' effects. You can check the details at the upper left on the combat. Read and remember the effects in advance, which will help you recruit the best heroes to form a well-balanced formation.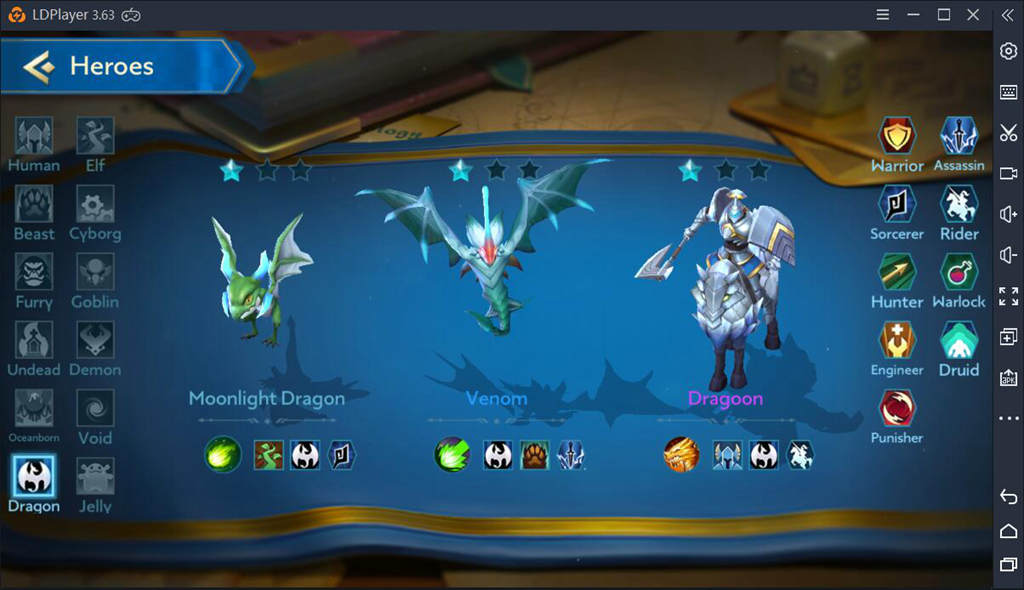 Gurru is Pretty Helpful
Gurru is a wildcard hero but he loves peace and refuses to fight. So don't send him into the battle or else you will find out someone disappears. Though you won't be able to use Gurru to fight for you, you can make use of this little cute thing to upgrade your hero. When you have 2 identical heroes, you can drag Gurru onto either of them to combine them into a higher level hero.
Equip Gears to Enhance Strength
You have a great chance to get some items by defeating monsters. They will be collected on a purple box and you can equip your heroes to enhance their abilities. Make sure that you equip your heroes with items wisely because you can't remove them and use again once equipped.

Playing Chess Rush on PC can give you different gaming experience and fully make use of your computer. It's totally safe to use Android emulator to run Chess Rush on your desktop and there's no need to worry about your account safety and privacy! Let's enjoy the fun of playing Chess Rush on PC.