Brawl Stars is a multiplayer mobile game developed and published by Supercell. This is another super game from the same makers of Clash of Clans and Clash Royale. The quick matches and game modes attract thousands of mobile players all over the world. But unlike playing on phones, we can play Brawl Stars on PC with keyboard and mouse to get more unexpected gaming experience. Some advantages of PC gaming can also help us win the game easier. So, the question is, how can we run Brawl Stars on our computers?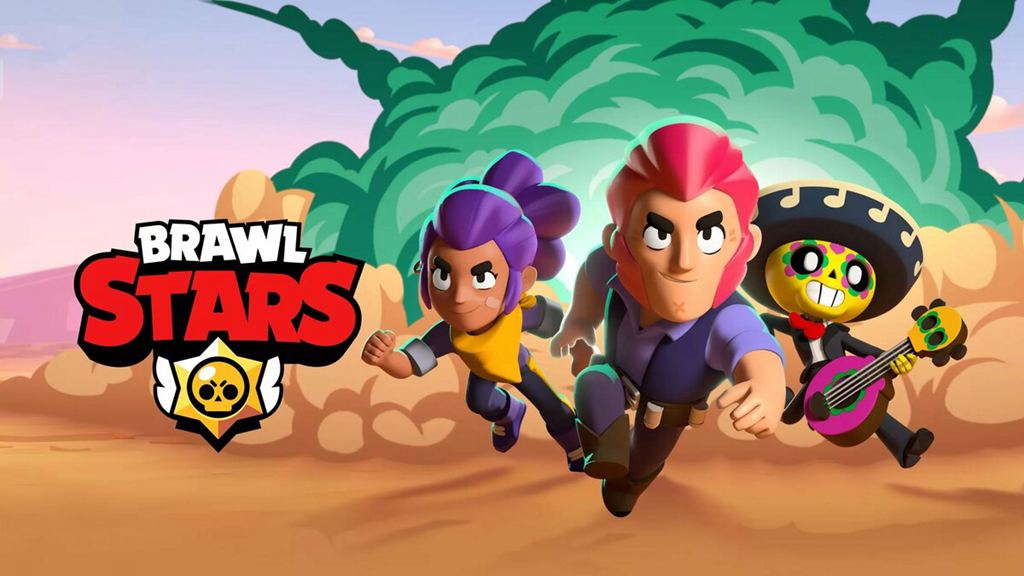 Best Way to Play Brawl Stars on Desktop
Even though Brawl Stars is a mobile game, it can also be played with Mouse and Keyboard on your computer. If you prefer playing Brawl Stars on PC, an Android emulator can help you set up the platform. The advantage of using an Android Emulator is that you can run most mobile games on PC with maximum compatibility. In the age of information technology, there are many free Android Emulators for Windows on the market, but LDPlayer is the Android Emulator which could match up your expectations.
1. Download LDPlayer Android Emulator (First and Foremost)
You need to download and install an Android emulator for PC first. This is the bridge between Android and PC. It's recommended to use the LDPlayer App Player because this great software will enable you to play mobile games on Windows, including Brawl Stars. Running Brawl Stars on PC offers Mouse and Keyboard controls in place of touch controls.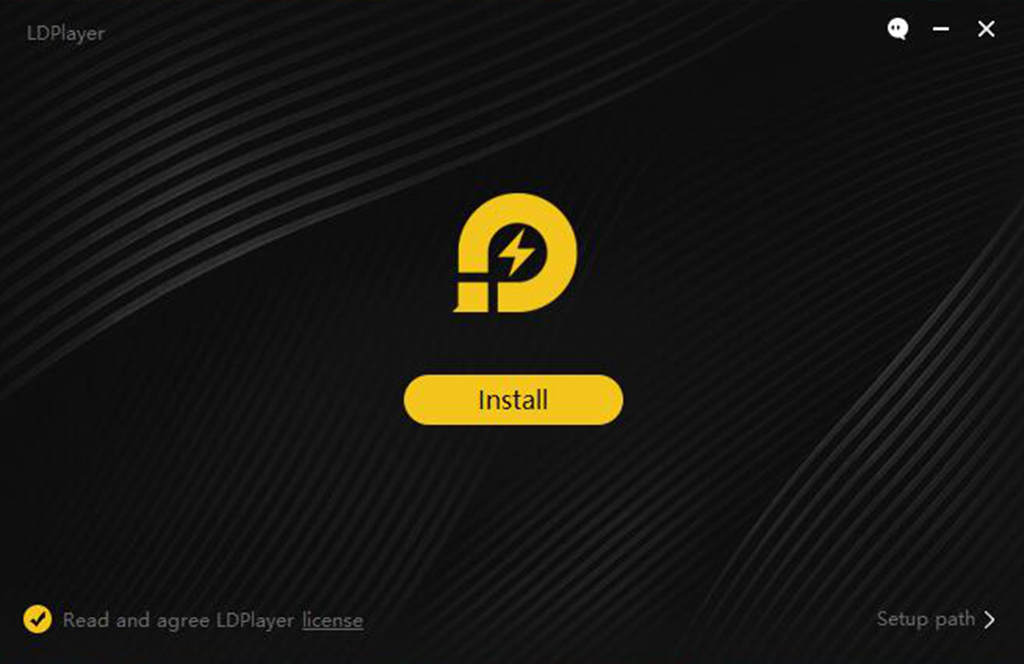 2. Install Brawl Stars on LDPlayer Easily
After downloading LDPlayer Emulator on your computer, launch the LD app player and open LD Store (or sign in your Google Play Store) to install Brawl Stars. You can search thousands of applications in the Store, not just for Brawl Stars. Click the search box on the home page and then type Brawl Stars into the search box.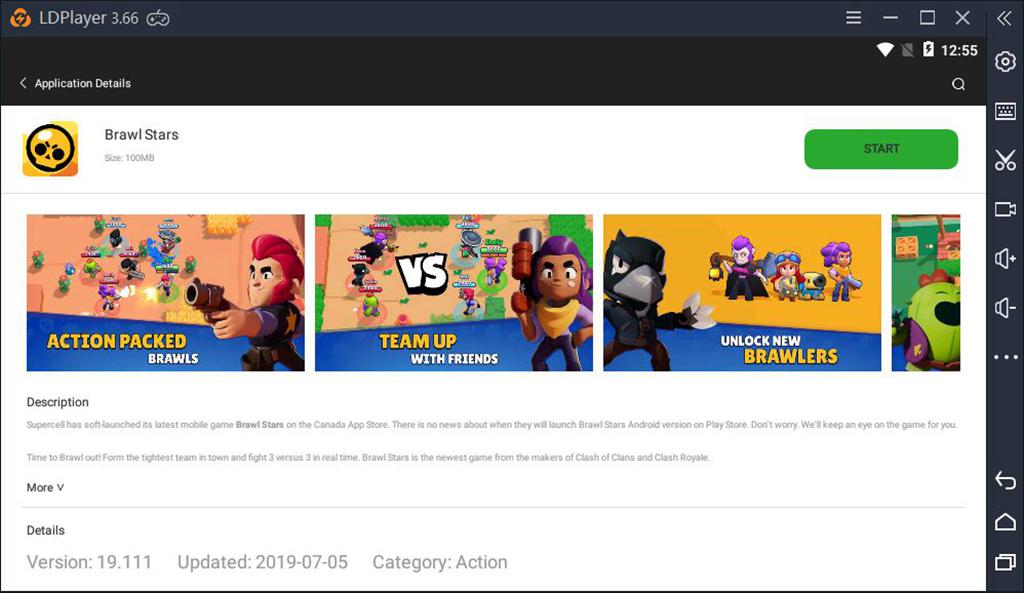 3. Run Brawl Stars Successfully on LDPlayer
When you finish the installation of Brawl Stars on LDPlayer, open Brawl Stars and it will take a minute to load and extract the resources. After that, you can enjoy playing Brawl Stars on your desktop without any concern.

Fun Findings of Playing with LDPlayer Android Emulator
Android emulation on PC plays an important role in promoting the gaming experience. Playing Brawl Stars on the emulator will get more fun than on mobile. There are some fundamental problems with mobile gaming, such as small touch screens, inefficient control for complex games, and fast battery drop. Therefore, playing with Android Emulator on the desktop will be more effective, convenient, and funny.
Smooth Control and Lag-Free Gaming Experience
Obviously, phones cannot run games as good as pc. While we're playing games on mobile phones, we may have this problem that our phones reach limited storages and we cannot play large games. Or we don't have monstrous mobile phones to run some high-demanded games and they keep lagging so much. Thus, we might want to play Brawl Stars on computers with Android Emulator which will solve the lagging problem and let you take advantage of PC smooth controls.
Bigger Screen and Longer Duration on PC
When it comes to gaming, a larger display is much better. A bigger screen can allow you to appreciate graphics more and can let you play as long as you want on PC. You will have a bigger screen view and more gaming details when playing Brawl Stars. What's more, you will be released from the limitation of your phone's battery life by playing with the Android emulator.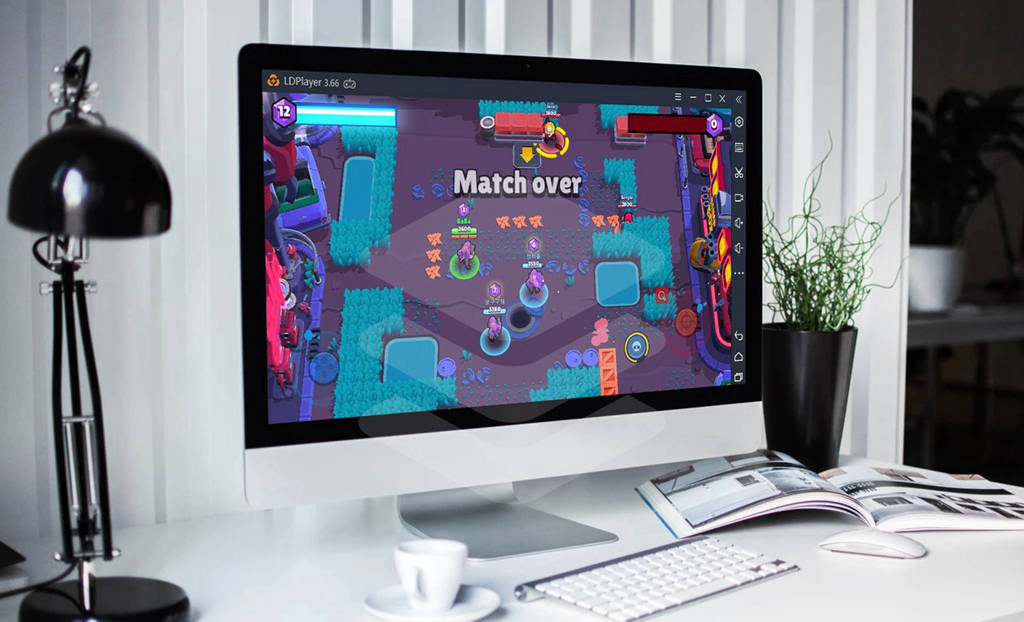 Prevent Your Phone from Overheating
No matter what kind of phone you're using, most Android phones have short battery lives and overheating problem when the CPU utilization is higher than normal. However, playing Brawl Stars on computers with Android Emulator can prevent this kind of concern and protect your phone.

Free and Perfect Emulator for Gaming
It is an excellent gaming platform for playing Brawl Stars with Mouse and Keyboard. You don't have to pay a membership or any cost to use the Android emulator. LDPlayer also doesn't charge for specific features. It's a free and good way to experience Brawl Stars on your computer.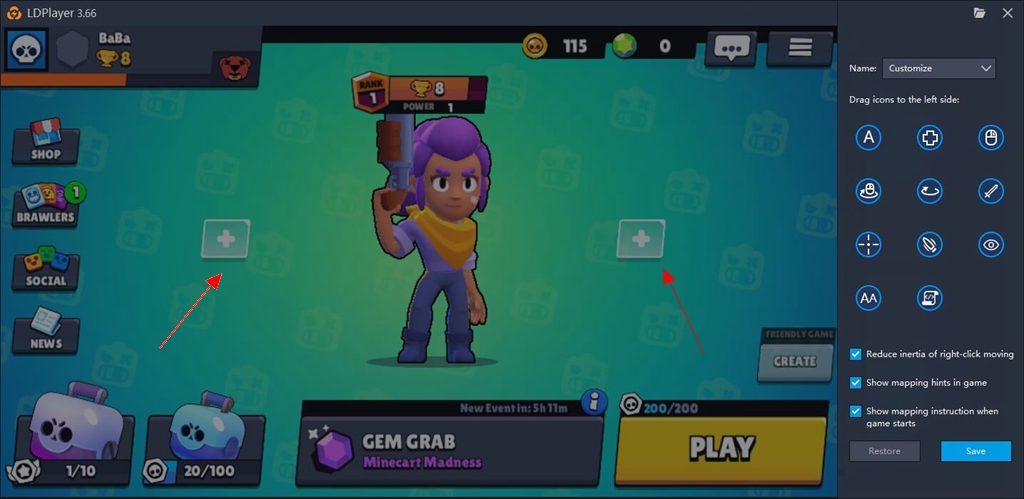 With an Android Emulator, you can enjoy your games and media without having to worry about lags or crashes. You can have smoother gameplay and better practice. Therefore, it doesn't matter whether you are a beginner or a senior player of Brawl Stars, you can find something different by using LDPlayer!