Auto Chess Mobile has been released for more than a month and the game has attracted an extraordinary amount of online players worldwide. Before Auto Chess Mobile, people were playing Dota Auto Chess on desktop, a free mod for Dota 2. But in the mobile age, it seems that people would also like a mobile version of auto chess. It becomes more convenient for players to play anytime with their phones. However, some players still tend to play Auto Chess Mobile on PC with mouse.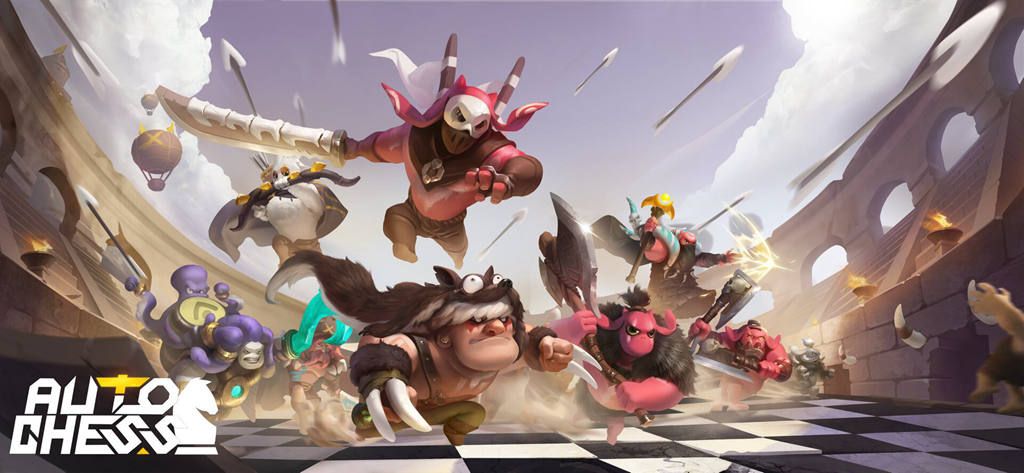 How Can We Run Auto Chess Mobile on Desktop?
Actually it's pretty simple to play Auto Chess on desktop if you've installed an Android emulator. This powerful software will enable you to run most Android games/apps on your computer easily, including Auto Chess. Playing Auto Chess on PC with emulator normally won't get your accounts banned. Most Android emulators are safe to use.
1. Download Auto Chess Emulator First
Auto Chess Mobile can run smoothly on LDPlayer Android emulator. LDPlayer can work on most computers as it does not take up too much computer resources. Moreover, players can customize the emulator by setting the resolution, CPU, RAM, phone model, etc. LDPlayer is one of the best ways to play Auto Chess on PC with mouse. Click the following link to download Auto Chess emulator first.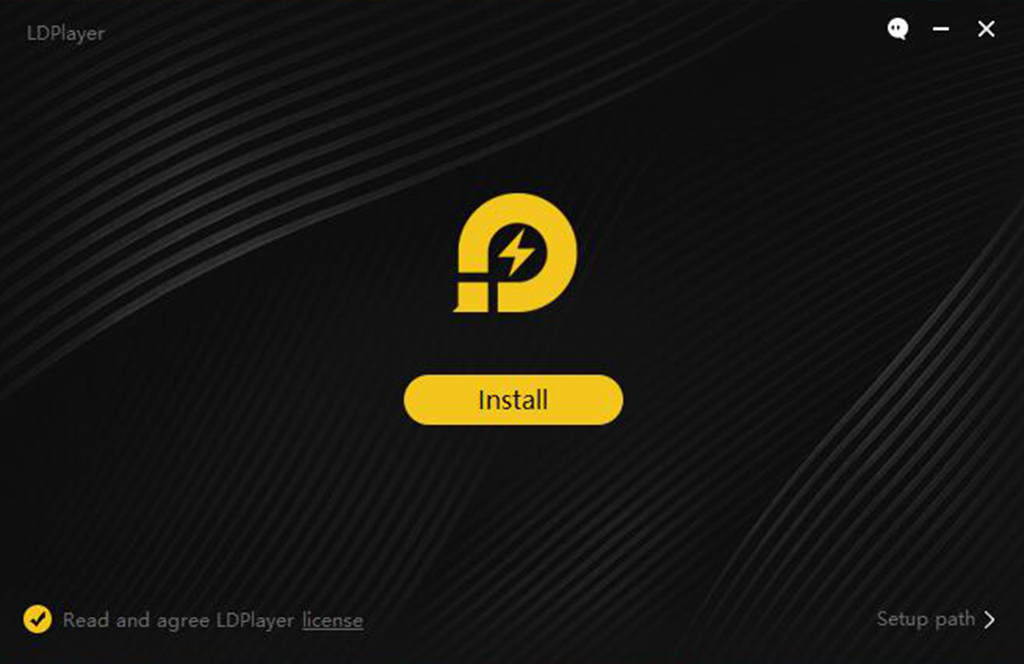 2. Install Auto Chess for Android on Emulator
After you get LDPlayer installed on your computer, you need to launch the emulator and search for "Auto Chess" in LD Store or Google Play. Find the right version published by "Dragonest" and click "Install". This is similar to what you will normally do on your mobile phone.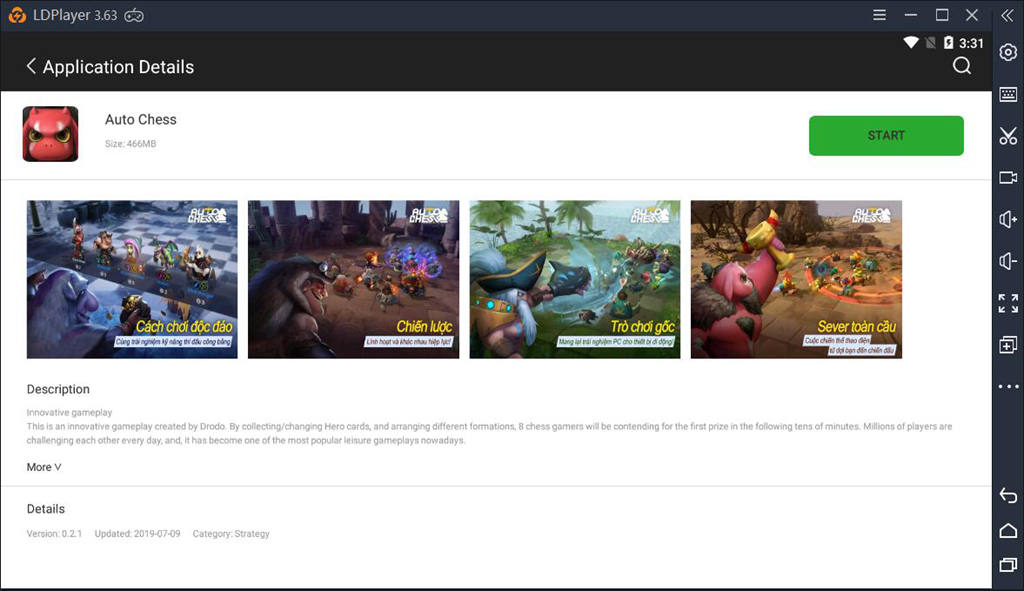 3. Play Auto Chess on PC with Mouse
It will take a few minutes to download and install Auto Chess on the emulator. When it finishes, launch the game and login to your account. You don't have to set up anything particular to have it work. Just enjoy playing Auto Chess Mobile on your computer with mouse.
Good News from Drodo Studio
In the last few months we've seen the sudden arrival and widespread popularity of a new genre: Auto Chess. First were Dota Auto Chess, and then Auto Chess Mobile. Now, the developer Drodo Studio is going to bring Auto Chess on PC via the Epic Games Store. Epic tweeted that an alpha test for the Auto Chess PC version is available for reservation. Either way, you can really play Auto Chess game on PC with better gaming experience.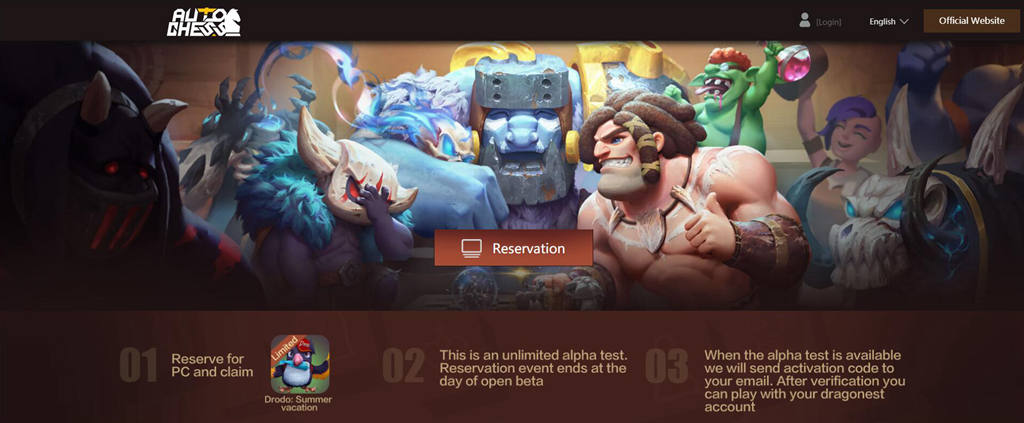 How to Play Auto Chess Mobile - Quick Primer
(From Gameplay guides by Ed Thorn)

Auto Chess Mobile pits you against seven other players and across numerous rounds. The ultimate goal is to build a strong team, win rounds and emerge as the last person standing.

The first three rounds (and specific rounds later throughout each game) take place against AI Creeps and bosses. They'll drop items which will allow you to build up resources like items and gold which will go towards bolstering your team.

When you first start a match, you'll purchase a chess piece which you'll position on the board. At the very beginning of each round a selection of randomized pieces can be bought from the shop using Gold.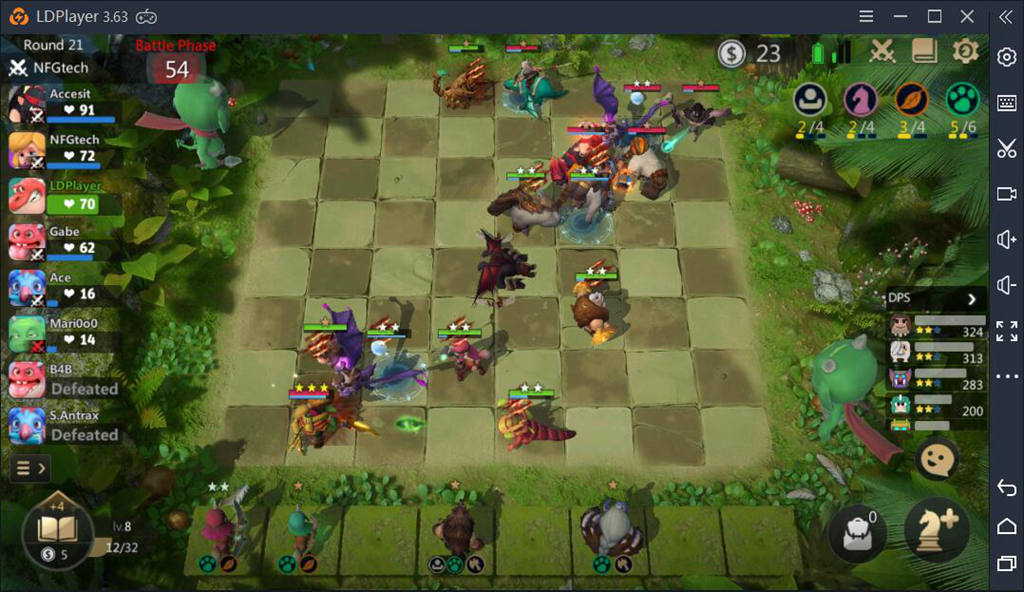 Once combat initiates at the start of a round, your active pieces will fight automatically. If you're against AI opponents, they will drop items. Pick these up by touching them and they'll go into your bag. Click on these items to learn more, and drag them onto characters you wish to equip them on.

If you're fighting against other players, no items will drop. If you win a round you'll deal damage to an opponent's health based on how many of your pieces remain on the board. Conversely, you'll lose health if all of your pieces are destroyed.

At the end of every round you'll gain EXP and money depending on how well you performed. EXP levels up your avatar. The level of your avatar determines how many pieces you can place on the board. You can also spend gold to level up your avatar and gain an advantage over your enemies.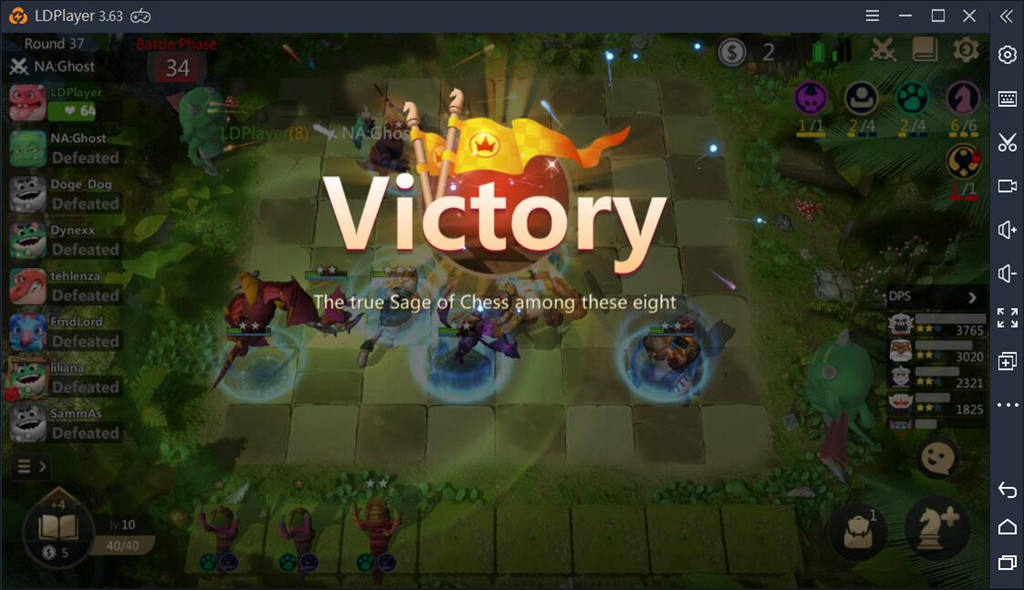 The best way to improve your gameplay is to actually play games and practice more. Playing Auto Chess on PC can help you stay away from low battery issue and enable you to practice as long as you want. It's also convenient for streamers/Youtubers to record the gameplay on desktop.