Games are coming here to the gaming world with lot of features and the strategies within it. But so far, it hasn't been found a game for the Para athletes. So the JP games have found a way to have a free para Olympics game as an RPG to the global on Android and iOS platforms.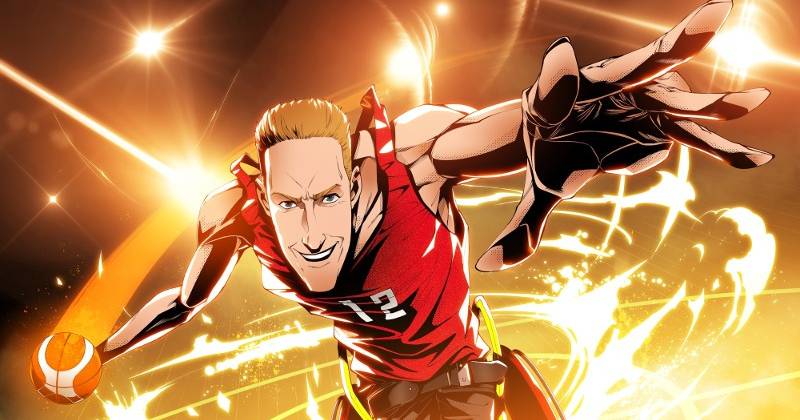 The Pegasus Dream Tour will be the first official Paraolympics game to be launched, and it is officially known as an avatar RPG. This will be a promoting service for the para-sports across the new younger generations, and generally, it will be a central part of the International Para Olympics Committee. So what things we have to know about this first para Olympics video game? Let's download Pegasus Dream Tour on PC and know what we have to see.
Overview
Pegasus Dream Tour can be identified as the first every para Olympics game set to release on the 4th of June 2021 as the officially para Olympics game. The story of this game is central to the avatar called Mine. And you are allowed to make an avatar as per your wish using your selfies. The avatars called Mines are all available as the athletes in the game competing over the para Olympics sports events in the city called Pegasus.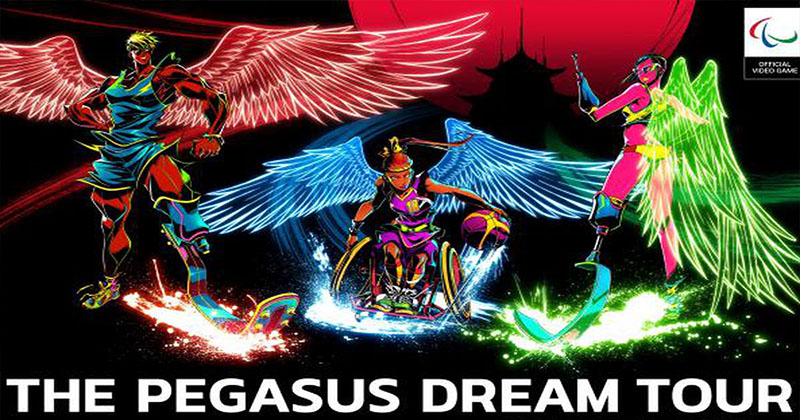 There will be competitors within several events of sporting on prosthetic arms and legs and also the wheelchairs. Depending on the player's physical needs, they can adjust to the events. There are several types of sports that you can learn on this game, including boccia, football 5-aside, and wheelchair basketball.
Mines can create new relationships with the other avatars on the game by roaming on the city, and they can participate in different competitions to develop these new relationships. The game focuses on the enjoyment that the people get through the para Olympics and thus needs to create a new method to allow these players to gather within the Pegasus city. And also it doesn't make you both anymore as if you cannot meet your friends physically. You can engage with them in this game.
Players in here will awaken the special abilities of the game or the Xtra power within an alternate Para Olympics world that is dynamically rendering over the video games only. Makes of the game are scheduled to set this game to be accessed by any smart platform.
The game is releasing in five languages globally as
English

Japanese

Spanish

German

French
This is set for releasing more to increase the awareness of Parasport 2020, which is coming ahead.
Characters of the Game
When you play this game and its story, you are coming to the avatars that the developers already generate. These characters are featuring real-world competitors who the Tokyo Para Olympics represented. There are nine total and the top para-athletes available in this game with avatars as follows.
Takayuki
Takayuki is the Japanese para Olympics Boccia champion, and he is so proud to give his time as an avatar of this game. Furthermore, he embraces that it is an excellent opportunity to join with friends when there are no physical interactions.
Patric Anderson
Patric is a Canadian para. Olympic champion on wheelchair basketball events, and he has given his commitment to the game as an avatar.
Holly Robinson
Holly is a New Zealand javelin hero for para Olympics. She is training the players on how javelin has to be done correctly and the technique she used for her 2.3 meters long javelin on Pegasus. Holy is teaching the players on this game, and she will be a teacher for the Sara Cohen School of Dunedin. This school is specialized in teaching their students who have diverse needs, and she is looking after them like her own kids by counting the days for Tokyo.
Silvio Velo
Silvio is an Argentinean soccer player, and he was the captain of the blind cocker team for over 30 years in Argentina. He is so excited to share his experiences in his field of sport around the para Olympics Pegasus city, and players can see him as an avatar on the game.
Manami Tanaka
Manami is a Japanese wheelchair tennis champion for the Para Olympics, and he is sharing his avatar to the game with the players.
Kohei Kobayashi
Kohei is a badminton champion from Japan to the Para Olympics units, and he is given his appearance on the Pegasus Dream Tour as an avatar.
Rie Ogura
Rie is a Japanese badminton player for the Pegasus Dream Tour as an avatar, and he will join the players in this game.
Scout Bassett
Scout is an athlete from the USA, and he is sharing his avatar to the Pegasus Dream Tour.
Chaiwat Rattana
Chaiwat is a Thailand athlete as a Para Olympic champion, and he is sharing his avatar on the game for the players.
Expanding Diversity with Pegasus Dream Tour
Gamers come in many forms and shapes on this game, and many users can find their representations on the game. This will be the newest mobile game that sits just behind one step for all the gamer types to find their inspiration within unique gameplay.
The game developers needed all the gaming and sports to get into this breaking video game to become more aware of something gamers didn't have much knowledge of it. JP games in here will provide their part of the profit they gained by the in-game item to the Agitos Foundation. Agitos Foundation is a fundraiser that is supporting athletes aids and sports activities who are being with disabilities.
Pre-Registration of Pegasus Dream Tour
The players who need to be a part of this fantastic game can pre-register their game on its official page. Additionally, Android users can pre-register on their Google play store. If you already follow the Twitter page of Pegasus Dream Tour, you can be a part of the pre-registration.
It is also possible to make your pre-registration via email as well.
Conclusion
Pegasus Dream Tour is the best game that is dedicated to our lovely para Olympic champions. In a situation like this and in a phase where we cannot participate physically, it would be a lot more helpful to have a part as an avatar in the Pegasus Dream Tour world. You are becoming a player, and you compete with others. So spread the awareness and be a part of this unique game by now.