Details About Wrath of the Lich King Classic's Pre-Patch Release Revealed
The pre-patch is now live in the World of Warcraft Classic. What can players expect from the events leading up to WotLK's release?
One of the World of Warcraft's beloved expansions is just around the corner as Wrath of the Lich King classic is set to go live on September 26, 2022. However, players can buy WoTLK Classic accounts to download the pre-patch, which will be available on August 30 (NA) and August 31 (EU). The download is large, so gamers wonder what the pre-patch entails for the MMO.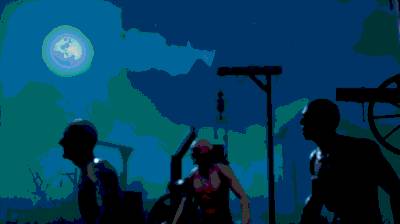 Wrath of the Lich King Classic Overview
Wrath of the Lich King is one of the most popular expansions that Blizzard has ever introduced in WoW, and players are more than happy to see its return. While the actual expansion won't be around for another month, there are tons of new features that players can enjoy before it drops. Here are all the things that gamers can do in the pre-patch before they start farming WoTLK Classic gold:
Scourge Invasion Event
The Scourge Invasion sparked some of the most significant worldwide interactions in World of Warcraft when it was introduced in 2008. The event is sure to re-ignite panic and hysteria as a zombie infestation sets in. Players will start as survivors trying to hold off the invading undead, or they can become zombies and ensure that no one is left alive.
Aside from the return of worldwide chaos, the fabled Arcanite Ripper item is also making a return; the event will last until the release of the WotLK in servers. The first phase of the invasion will be from September 6 to 13, and the second one will be from September 13 to 26.
Brewfest Event
Players can also celebrate Oktoberfest in Azeroth with their own Brewfest Event. Gamers can earn tokens to participate in various events, such as the Beer of the Month club, Brewfest clothing, toys, and festive transmogs for mounts. Heroes can also acquire the Brewfest Ram ground mount and the epic Swift Brewfest mount.
The event's highlight is Coren Direbrew, whose players can defeat Grim Guzzler. Beating Direbrew will reward gamers with various items and trinkets, including the Swift Brewfest Mount and the Great Brewfest Kodo. The event will last from September 20 to October 6.
Becoming a Death Knight
The long-awaited Death Knight class will finally be available during the pre-patch phase. This job is the first Hero job in WoW and the first to receive its own tailored starter zone. Players can start their journey as Death Knights after reaching level 55.
The road to becoming a Death Knight starts after interacting with the Lich King of Northrend. After being inducted as one of the unholy warriors of the Scourge, heroes will start their dark path in Acherus: The Ebon Hold. Gamers will then break away from the undead army and join a faction of their own.
Burning Crusade Classic Raids
The level cap during the pre-patch will be at level 70. While gamers won't have access to Northrend yet, they can still go to raids available in TBC. These include Sunwell Plateau, Black Temple, Mount Hyjal, Serpentshrine Cavern, and Tempest Keep.
New Profession "Inscription"
This is a new profession that's exclusive to WotLK Classic. Inscription allows the creation of various glyphs, reputation contracts, Vantus runes, Darkmoon cards/decks, and more. Other professions such as Milling and Herbalism are huge complementary fields for this new job. Heroes should ensure they are leveled up in these areas if they want to pursue the Inscription job.
Dual Talent Specialization
Players can now swap their talent specialization freely by interacting with a Class Trainer. The fee for transferring will be 1000 gold; doing so will allow them to save their glyphs and action bars between specs.
New Barbershop
Players who are tired of their appearances and want a new look can now do so via the new Barbershop feature. Heroes can find barbers in any major city, where they can change their character customization features.
New Achievement Feature
New Achievements will also be included during the pre-patch. These accolades can grant rewards that some players might want to acquire.
New Pet & Mount Tab
Gamers can now summon their trust steed and companion via their own spell. Starting this season, pets and mounts will now have their separate tab, so they won't occupy any more space in the inventory. This is a great way to save up some slots for loot-hungry gamers.
So Much to Do in Pre-Patch...
Blizzard ensures that players are entertained and engaged while waiting for the release of the Wrath of the Lich King Classic. With so many events lined up before the launch, gamers can acquire various rewards to carry over to the next expansion. Make sure to make the most out of this content until they can finally farm WoTLK Classic gold.