Get ready for the N-INNOCENCE as it will be having a global launch soon with a mix of RPG side-scrolling actions with anime, and you better note that this game has a huge hype from the community now. One of the greatest reasons to have such a huge hype is that it contains a story of a mythological crossover, and the gameplay is truly a piece of art with a balanced N-INNOCENCE tier list of characters. So if your main concern is to make it a better way for the game, then you must prepare yourself by having the best idea of the heroes.
Table of Contents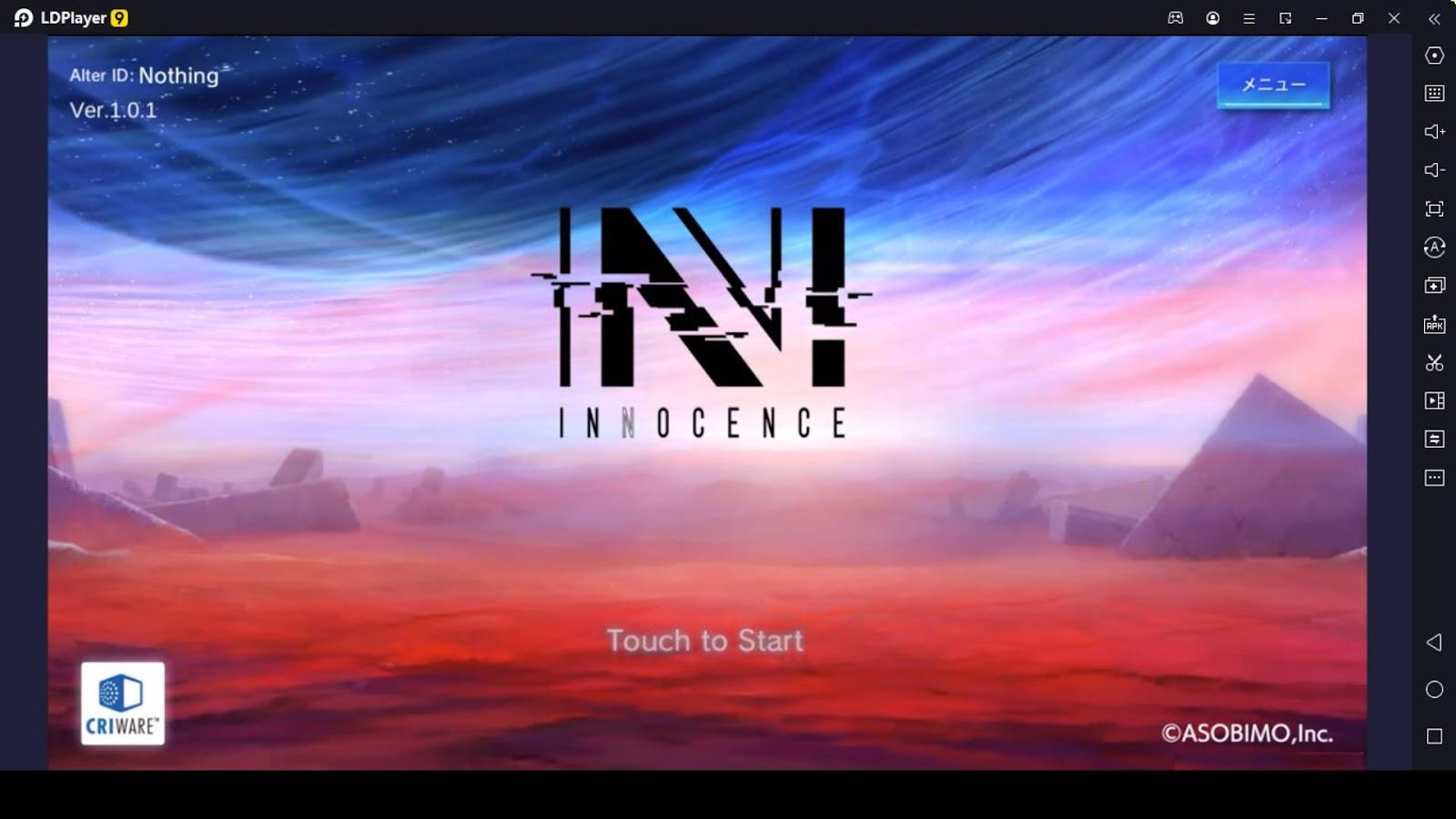 Download N-INNOCENCE- on PC
Talking about the heroes in the N-INNOCENCE tier list, they will be different as some of them are way superior to others, while some are not going to make it a top-tier performance. This is a very common thing that applies in the gacha games and will be similar to the N-INNOCENCE too. So whenever an N-INNOCENCE beginner tries to do the best for their gameplay, their main concern should always be going for the most powerful heroes available.
And that cannot be done if you don't have a clear idea of which heroes are coming from the N-INNOCENCE tier list, and you need to clearly know about the N-INNOCENCE reroll steps as well because it is the path to earn your superheroes. So now, let's start our guide from here on to know which heroes are coming under which rank with which strength levels by playing N-INNOCENCE on PC.
N-INNOCENCE Tier List – Ranking
Before getting to know about our heroes in the N-INNOCENCE tier list, we need to know how they will be different from their strength levels.
Tier SS – we will see the most powerful skill and strength holders here, and they are unbeatable. It means this rank belongs to the OP heroes.

Tier S – the superior power holders can also be seen here. But they will be in a bit of a lower rank than the SS tier heroes, but still, they are also unbeatable.

Tier A – the moderate and the average level of heroes with middle-level skills are going to be featured here.

Tier B – we see the under-average heroes here, and they hold the least skills than the others from these ranks.
N-INNOCENCE Tier List – Heroes
And let's now get to know about our heroes based on their ranks and rarities as well as their attributes as follows.
| | | | |
| --- | --- | --- | --- |
| Rank | Hero Name | Rarity | Attribute |
| SS | Zeus | 3 Stars | Purple |
| SS | Thor | 3 Stars | Yellow |
| SS | Schwertleite | 3 Stars | Purple |
| SS | Loki | 3 Stars | Blue |
| SS | Hermes | 3 Stars | Green |
| SS | Fafnir | 3 Stars | Purple |
| SS | Apollo | 3 Stars | Red |
| SS | Amaterasu | 3 Stars | Yellow |
| SS | Tsukuyomi | 2 Stars | Purple |
| SS | Takemikazuchi | 2 Stars | Blue |
| SS | Susanoo | 2 Stars | Red |
| SS | Siegfried | 2 Stars | Red |
| SS | Omoikane | 2 Stars | Green |
| SS | Grimgerde | 2 Stars | Purple |
| SS | Freya | 2 Stars | Yellow |
| SS | Rossweisse | 1 Stars | Yellow |
| SS | Prometheus | 1 Stars | Yellow |
| SS | Ortlinde | 1 Stars | Green |
| SS | near | 1 Stars | Purple |
| SS | Helmwige | 1 Stars | Red |
| SS | Brünnhilde | 1 Stars | Blue |
| SS | Ame-no-uzume | 1 Stars | Red |
| SS | Amenotajikarao | 1 Stars | Green |
N-INNOCENCE Reroll Steps
Now that you know all the heroes coming from the N-INNOCENCE tier list, the next thing you have to learn is how you will earn them. To do this, you have to go for the N-INNOCENCE reroll, and there are several steps that you will have to follow up for.
Start the game

Please go through the tutorial and finish it. If you do not want to go with the tutorial and want to save more time, then you can skip this part. So you can have a quick N-INNOCENCE reroll

Move to the home screen.

Take the gifts that you have received from this main home screen.

Now go to the gacha screen of the game and use your stones to reroll 36 times. So you can have a desired and controlled hero there.

Use a confirmed ticket here for a costume gacha

If you have earned the hero you want, you can stop the N-INNOCENCE reroll from here. If it is not, you can delete your data and try the whole reroll steps again.
As you can see, already rerolling 36 times to make it to a top-tier hero is a daunting job, and there are better ways for a player to go with their desired heroes quickly. But if you have the best android emulator: LDPlayer 9, with you, the rerolling will no longer be an issue because you can literally create clones for your game here. And if you want the exact steps, follow them as we listed below.
Take LDPlayer 9, downloaded.

Install the emulator into your PC

Then have a visit to its LD Store, which is the inbuilt store of LDPlayer, and here you can search for the N-INNOCENCE game and download it to your device through LDPlayer.

But please don't open the game after you have installed it. Keep it aside, and then go for the LDMultiplayer option.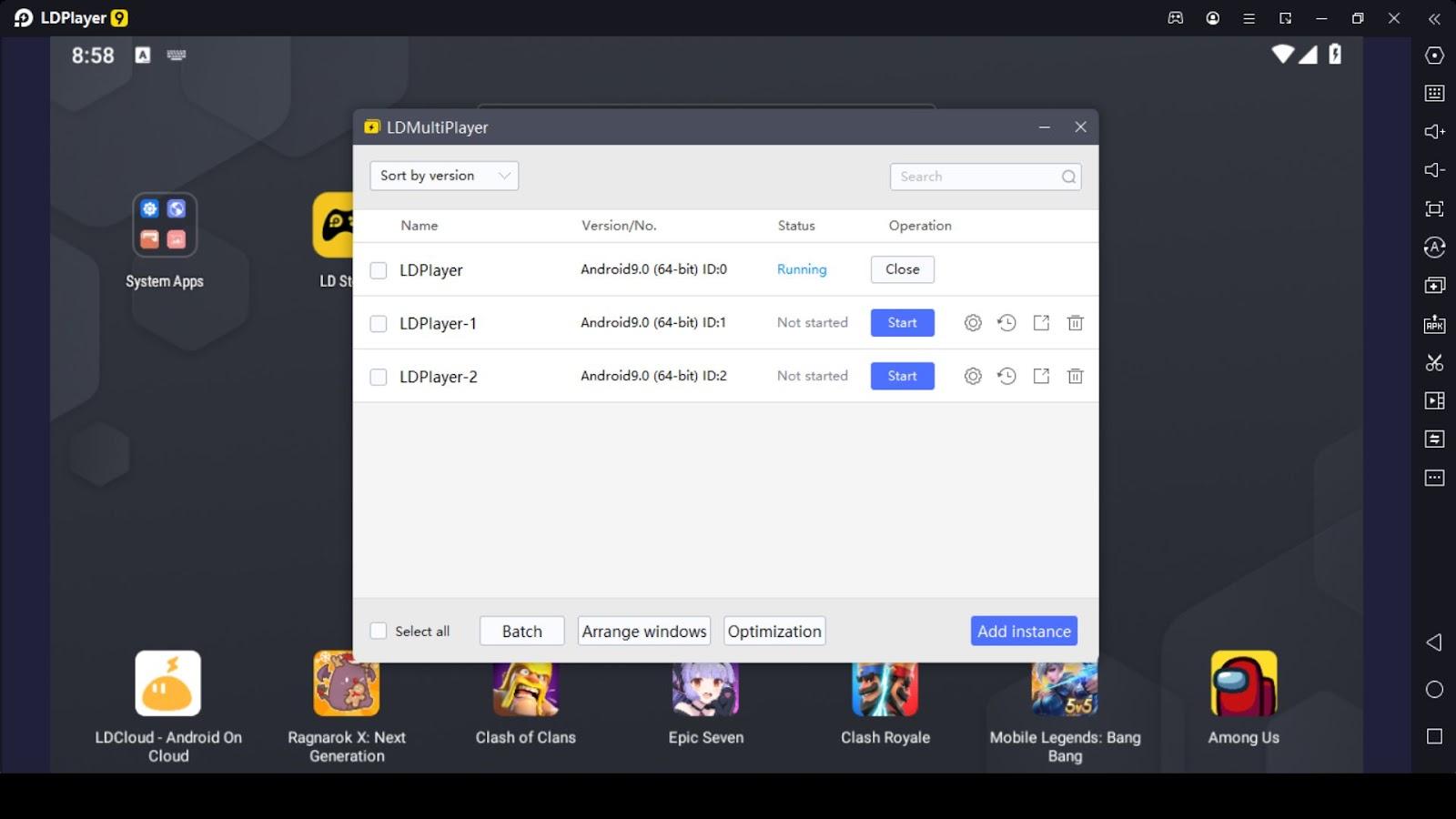 Take the emulator you are currently running on and make clones of it as much as you want. But note that the recommended amount of clones here is four because each takes separate resources from your system and the space. So, depending on the storage of your hard disk, clone as much as you can

Now open these all clines emulators, and then you can sync them with the Synchronizer option. So you can sync all your created emulators to start the game from them all.

Start the game and follow up the steps as we mentioned in the N-INNOCENCE reroll steps.
Conclusion
So this is all that we have to bring you from this N-INNOCENCE tier list, along with its reroll steps. Please note that all these details are based on the game's Japanese version because the game has not made an official global launch yet, so the details that we have put into here can be changed with the official release. When it happens, we will make the changes accordingly.