Moonlight Sculptor is a new Role-Playing Game (RPG) game based on the popular Korean light novel The Legendary Moonlight Sculptor written by Heesung Nam. The game is developed by Kakao Games and XL Games and is a Virtual Reality Massively Multiplayer Online Role-Playing Game (VRMMORPG).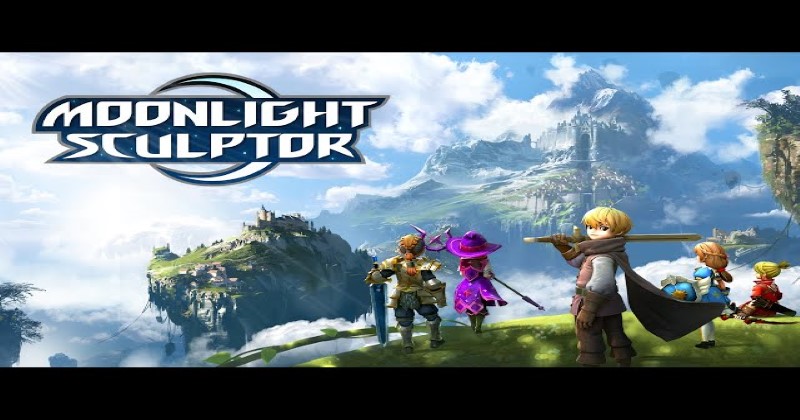 Players can interact with other characters, explore different regions of the map, and fight battles with teams by partnering up with other online characters. Just like in the story, the RPG game contains all characters, their specific character traits. The story accurately progresses throughout the game, like the novel.
The players can modify their character, build up their homes, find hidden quests in the game, and team up with other online players in PvP mode, and more. This game is now available for pre-registration globally, and anyone can apply to be on the list to play among the first players and receive exclusive rewards.
The game will be officially launched in May 2021 throughout 157 different countries. The game was initially launched in South Korea, Hong Kong, Taiwan, and Macao and will now launch worldwide on all Android and iOS devices by May 2021.
Moonlight Sculptor Features:
There are six classes from which you can choose your players in the game, each of which has its own set of skills, different effectiveness, and unique stats. The six featured classes available are The Alchemist, Archer, Mage, Paladin, Warrior, and Sculptor. The players can modify their character by choosing from an array of options in hairstyle, eye colors, clothing, and more.
The setting of the game is in Royal Road, just as in the novel, and contains all characters from the story. It is created with beautiful graphics inside a 3D Virtual World, and it allows players to choose their destiny by crafting their chosen character's journey. You are allowed to keep one pet throughout the game and take it for adventures and even partner up or train with it!
This game contains a beautiful, smooth animation in which you can explore the entire map of Royal Road, find hidden quests and interact with any item and character you prefer. The main characters, such as Hyun Lee, Instructor Dork, Irene, Romuna and Surka, and more, and present in the game, can be chosen and interacted with.
All aspects and features of the game are dazzling to the player due to a grand variety of playable and customizable options! The game offers a large-scale and small-scale PvP mode in which you can battle with other players by teaming up with characters and players of your choice.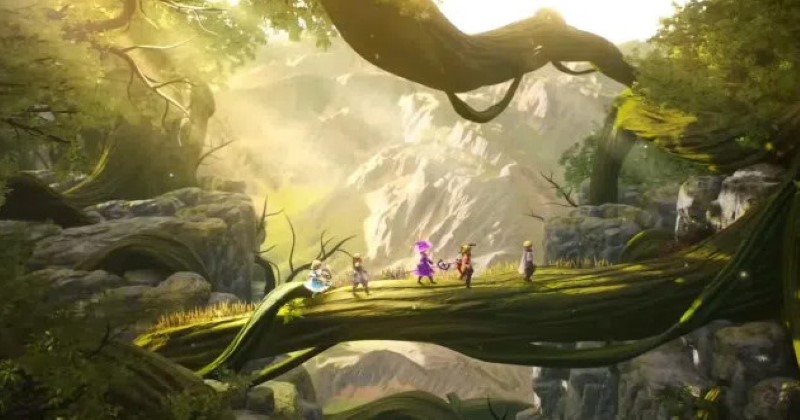 On the weekends, tournaments are held in which you can gain exclusive rewards by participating and winning. Throughout the game, you get the chance to prove your worth of being the Highest Knight and receive bonuses from this achievement! Overall, the game offers many playable modes, special hidden quests, and additional side activities for the player.
This free-to-play game has in-app purchases for all items and materials you require for your journey and allows you to train and battle with other teams for +EXP points as well as many rewards. You can also team up with other online players and go on adventures.
The game also provides you with a home for free, and you can decorate it and relax inside it after a long day of adventures and battles. Two more features are added to make it feel more homely for the player in this map:
You can go fishing in different regions of the map and get different fish depending on the time and region.

You can cook new dishes at your home and have fun with all the recipes.
There are two modes that make this game unique from some other RPG games, which are Sleep Mode and Instant Dungeon Mode. In Sleep Mode, the character you have chosen in your game is auto-piloted by the game system while you are offline; your character would receive loot and experience points by roaming on the hunting grounds in this mode.
The Instant Dungeon Mode takes you to a dungeon where you can find special loot, only available in this dungeon. The PvP modes are present in more than one form, thus offering a wide range of fights, battles, and gaming experiences for the player.
You can receive new items for your training and battles by rewards and money, improving your whole game progression and reaching higher and higher on the leaderboard.
Pre-Registration:
On Google Play Store, App Store, and LDPlayer website, the option to sign up for pre-registration is available, which will put you on the list to be one of the first people to play the game upon release. The pre-registration option has many more benefits, such as a special set of emoticons available for the player when the game is ready for use.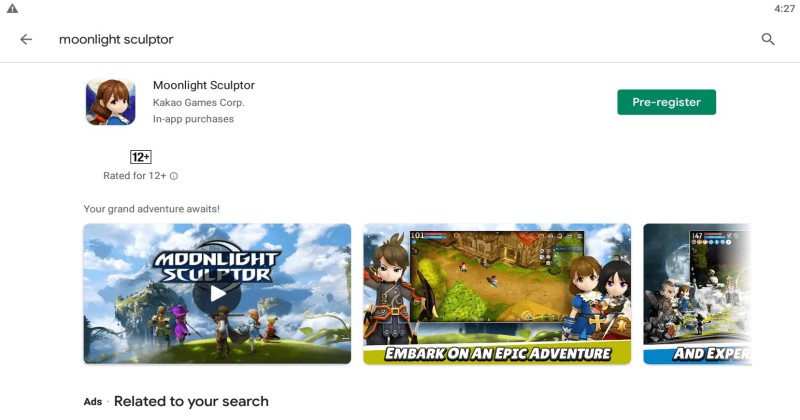 However, the greatest perk of pre-registering is the one received once the game is playable; players receive different exclusive rewards depending on the number of people who have pre-registered. These rewards are only available to those who have selected this option.
Pre-Registration Reward:
The exclusive in-game rewards are dependent on the number of players in the pre-registration list, and they keep getting better and better as the numbers grow!
The exclusive in-game rewards will be available to all players once the game has been released and ready to be explored. These are the rewards set according to the number:
100,000 reached: 100,000 Gold, Teleportation Scroll x10

200,000 reached: Blessed Armor Enchant Scroll x3, Blessed Weapon Enchant Scroll x3

Three hundred thousand reached: Buddy Egg x3, Premium Buddy Feed (3 Days) x1

400,000 reached: 500,000 Gold

500,000 reached: 200 Red Butterflies
While you have to play and work for days to earn these rewards, a one-time pre-registration can give it to you for free! Furthermore, you will receive a quick notification when the game is ready for installation, along with an automatic download to your device without you having to go through any extra effort.
The game size is only 91MB and does not burden your device storage more than necessary, yet it still contains many grand features for the player to experience and interact with.
How to Pre-register?
Pre-registering for Moonlight Sculptor is extremely easy despite the device you are using. There are two methods available for all gaming devices which do not require any extra time and effort:
Google Play Store:
If you have an Android, open Google Play Store.

Search for Moonlight Sculptor RPG and click on the game application.

Choose the button for Pre-register.
The other way is to pre-register through the LDPlayer android emulator:
Search for LDPlayer and open the first website ldplayer.net.

Search for Moonlight Sculptor RPG and click on the application.

Select the option for Pre-register.
Now you have been listed for all these special perks only rewarded to you.
Moonlight Sculptor Characters: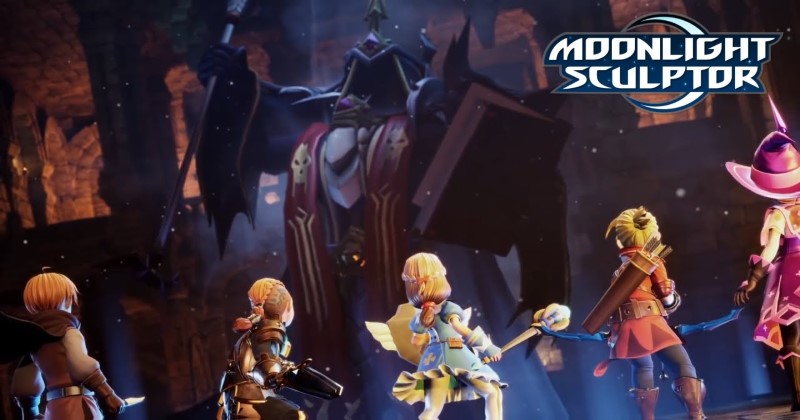 The following are some of the characters you will be seeing in Moonlight Sculptor:
Main Characters:
Hyun LEE
Tags:

Analytical Artist Blacksmith Cook Sword Fighter Tailor Video Gamer
Secondary Characters:
Instructor Dork
Tags:

Artificial Intelligence (AI)
Irene
Pale
Romuna
Tags:

Cape Hat Video Gamer
Surka
Minor Characters
Becker
Tags:

Armor Artificial Intelligence (AI)
Dain
Darius
Dork's Wife
Tags:

Artificial Intelligence (AI) Dark-skinned Muscular
Eun-Hee CHA
Eun-Hee's Assistant
Fighton
Tags:

Facial Hair Video Gamer
Ghandalva
Tags:

Artificial Intelligence (AI) Facial Hair
Hye-Yun LEE
Hyun-Do AHN
Tags:

Martial Artist Sword Fighter Video Gamer
Hyun's Grandmother
Jin-Sup
Jung SEO-YOON
Loanshark
Tags:

Facial Hair Sunglasses
Mibal
Tags:

Armor Artificial Intelligence (AI) Facial Hair Scar
Pluto
Tags:

Armor Cape Facial Hair Video Gamer
Queen Evane
Tags:

Artificial Intelligence (AI) Royalty
Queen Evane's Assistant
Tags:

Artificial Intelligence (AI)
Rodrias
Tags:

Artificial Intelligence (AI) Facial Hair
Volk
Tags:

Dark-skinned Muscular Scar Video Gamer
Zahab
Tags:

Artificial Intelligence (AI)
Conclusion:
This RPG game contains smooth animation and a wide 3D Virtual map of Royal Road. All players can choose their character from the six featured classes, customize their appearance, train them, and fight or explore many modes present.
The storyline is accurately lined with the novel The Legendary Moonlight Sculptor and offers the opportunity to experience the novel first-hand by going through all stages yourselves. You can talk to NPC characters and interact with items, roam on the hunting grounds, and discover a hidden quest in the game. Plus, the soundtrack throughout the game is catchy and beautiful.
Pre-registrations are available globally, and anyone can apply for them within just a few steps from the Play Store/App Store or the LDPlayer website. Sign up for your game within just one minute and receive all the exclusive rewards waiting for you!