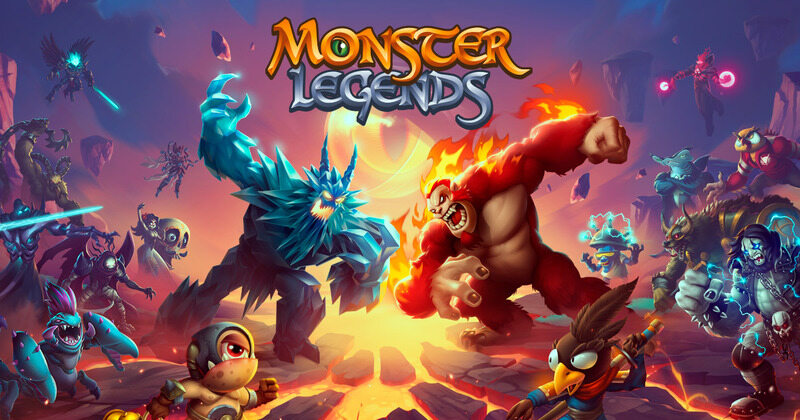 Monster Legend is a strategy based mobile game released in late December 2013 by the Spanish game developing organization "Socialpoint" & is available for both the IOS and Android platforms. The game is based on battles between the monsters you breed; you have to breed your monsters, feed them, and train them to win matches and become the Ultimate Monster Master.
Firstly, you have to build an island for your monsters to live in, add new buildings and resource centers to have sufficient supplies for your beasts.
The game has over 700 monsters to breed with a unique breed merging feature; this feature will make your created monsters unique from other players' monsters. Moreover, with the help of this feature, your opponent will be unable to understand its abilities, and you will hold a stronger position from the start of your battle.
How to Get Started?
You can play Monster Legends through Facebook or the mobile app; once you get started, the game gives you a brief tutorial. Pandalf is a master trainer who teaches you some of the basic things you need to know before starting your journey to becoming the Ultimate Monster Master.
There are three necessary steps to follow after you start the game: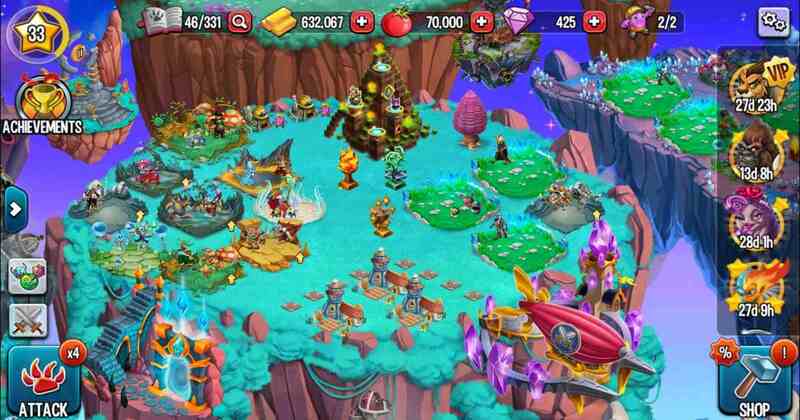 Creating a Habitat and a Monster:
Pandalf, the master trainer, will make you build a habitat; he will teach you how to buy and develop the essentials that are unique for every habitat. Moreover, at level 1, you only unlock the fire habitat; hence you have to build that.
After you are done with building your first habitat, you are ready to create your First Monster.
Firesaur is the first monster you will have the chance to train. To get it, you need to buy the Firesaur egg and wait for it to hatch. Once hatched, you will place this monster in the Fire Habitat.
Feed Your Monsters:
Feeding your monster is the most critical aspect of the game. As you will notice, in the initial stages after the hatch, your monster is weak and does not stand a chance in battles. It is recommended that once your monster is hatched, feed it as much as you can; the more you feed it, the stronger your monster gets.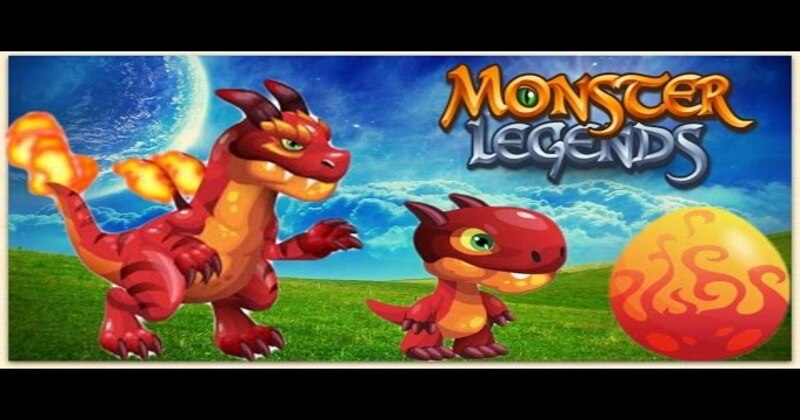 Moreover, feeding will provide strength to your monster, and it will also help your monster gain experience points, which will result in it leveling up. Your monster will eventually get extremely strong.
Grow Food for your Monster:
By now, you can identify that feeding your monster is the most important thing to beat the game, so every time you feed it, you have to buy food that costs you a lot. The solution to this problem is to build a farm and grow food for your monster rather than buying it every time you feed it. In the initial stages of the game, you are only allowed to build a fire habitat. Likewise, you are only allowed to grow Blue Lizard Tails for your Firesaur and other Fire Monsters to feed on.
Do note that more habitats, Monsters, and food will unlock with better abilities and skills once you start to level up.
Become a Champion Breeder:
Breeding is the star feature to acquire Monsters in the game; this feature allows you to breed two different monsters and create a new monster from them. Moreover, if you're lucky enough, you might get a Rare, Epic, or a Legendary Monster.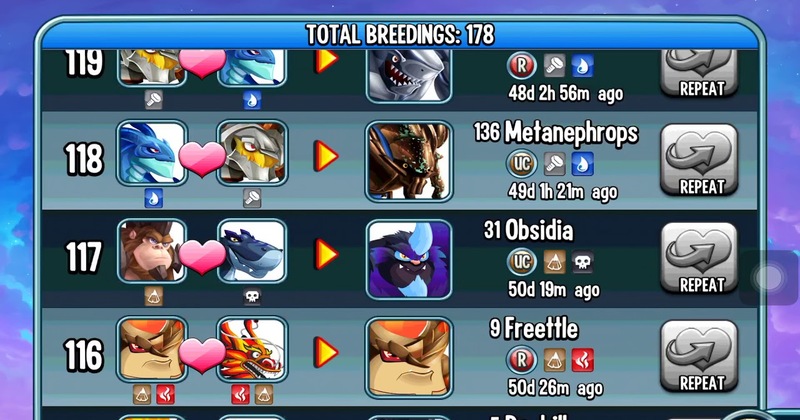 Do note that often the results of breeding are not what you expected them to be, but still, this feature will benefit you. If you are not satisfied by the monster you unlocked through breeding, you can always sell them and get cash instead. If you want to create a unique monster, you should breed monsters of two different habitats as it has higher chances of getting a unique monster.
Time for Adventure Map Battles:
Once you are done with summoning some monsters and upgrading them to a level that allows them to give a tough fight against your opponents, it is now time for you to explore the adventure map. This map contains islands with ten different landing points, each point is more challenging than before, and the last one being the boss. Once you conquer the boss, you have completed the quest of that island.
Monster Legends uses a turn-based fighting mechanism, asking you to choose an action for each of your beasts on their respective turns. You can either choose to attack, use the healing skill, use a spell, or you can pass the arch, which will help you generate stamina. Henceforth stamina is useful because once your energy is full, you can use your monster's special power, resulting in an immense level of damage to your opponent's monster.
Multiplayer – (PvP):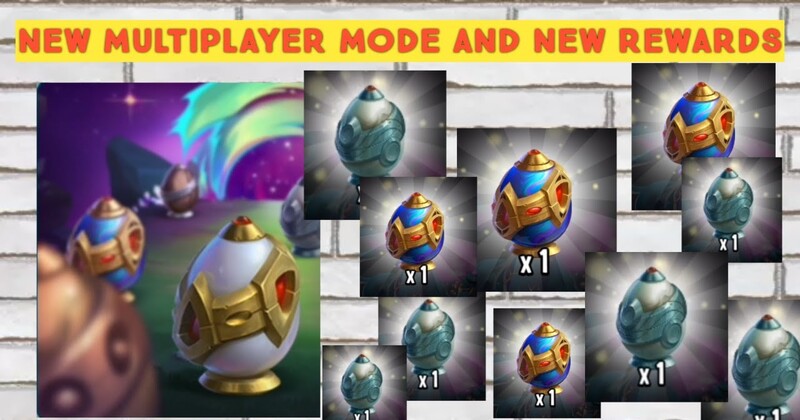 By now, it is clear that Monster Legends is full of fun and excitement, but the real fun begins once you reach level 10, the multiplayer battle unlocks for you. These are player vs. player matches. The most important purpose of these matches is to climb up the Monster Legends Leaderboard, become the best player, and summon them with the title of "Ultimate Monster Master."
Moreover, multiplayer matches also give you chances to loot gold and food from other islands. These battles also provide you with multiplayer trophies that exceed on winning and vice versa.
Conclusion:
It can be concluded that Monster Legends is a game that is fun to play. It tests your strategy skills by setting you up in different hurdles, and getting out of them is totally on you. Moreover, this game's central aspect is the breeding mechanism and multiplayer battles.
These features bring the game to a whole new level. The only catch is to be patient hatching the monsters, growing food, and leveling up takes time. So, calling the player with the most patience as the "Ultimate Monster Master," would not be wrong.