Illusion Connect is a recently released role-playing game developed by Superprism Technology Co., Ltd.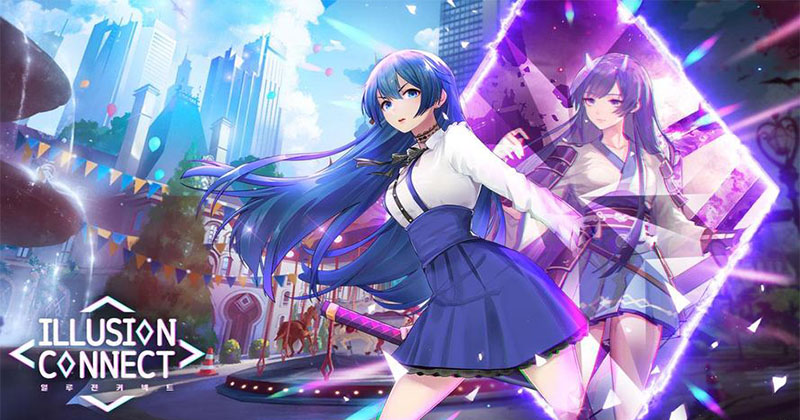 Illusion Connect features Leader and Partners, which you have to summon through the gacha system, including gears. The game is f2p friendly, and if you play it with planning, you won't feel the need to spend money. However, if you are a pay to win player, then it's up to you. The game has everything you can imagine in a role-playing game. All the intense fights with the bosses, building teams by summoning SSR, SR, or R rarity partners. As of Leader, you will unlock him as you will progress further in the game.
Illusion Connect is getting a lot of attention, and new players are coming faster than you can imagine, and for those players, there should be a complete Illusion Connect game guide in which everything is as explained as possible. Related to that, we have put together a guide for all the new players who have started Illusion Connect.
It's time we tell you the biggest mistakes players make in Illusion Connect. So, without further ado, let's get started.
Summoning Tickets:
Almost every player is excited about playing a new game the first time, and during that time, he/she makes mistakes, which either pushes them to spend money or quit the game. Every new game can be exciting, and every hero/character comes with new looks and abilities, but making mistakes in the early game will cause a problem in the long run.
Summoning is where most players make mistakes. You can summon characters/heroes through the gacha system, but as a f2p player, you cannot just go and summon. Mostly players in Illusion Connect summon character one by one via summoning tickets, and that's wrong.
Summoning characters through the gacha system using one ticket each time reduces your chances of getting higher rarity characters. It is better to summon in bulk; summoning in bulk increases your chances of getting a higher rarity character in Illusion Connect. You can get summoning tickets for free within the game; save them and roll all tickets at once but only go for 10x Summoning.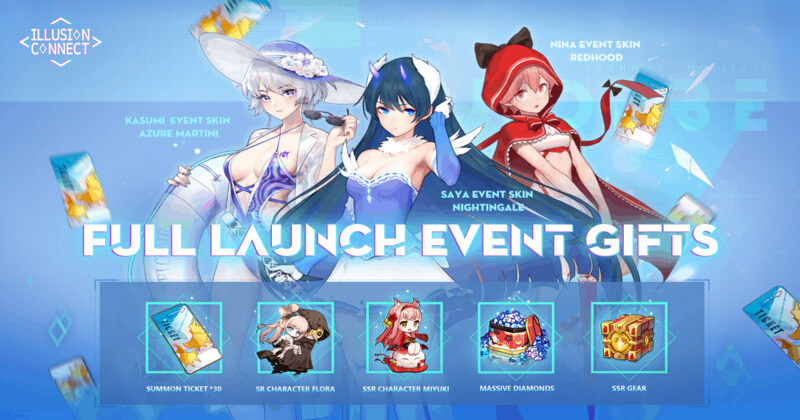 Also, some servers have this new banner for a limited time, and according to players, there will be red tickets, which increases the Odds of getting SSR Rarity partners by 3%. The first two 10x summons guarantee at least 1 SSR partner, and the first seven "10x summons guarantee" UP partner. So, make sure to participate in the gacha event, save all your red tickets, and only use them for 10x Summons.
Gears:
Next up are gears; surprisingly, new players do make mistakes in gears too. If you have started the game or thinking about starting, then keep in mind; do not upgrade your gears unless you are 100% sure that you want that gear permanently. Upgrading gears is not cheap in Illusion Connect, especially for f2p players. However, if you do not upgrade useless gears in the early game, you will have plenty of honor gems or duplicate to level up the gear you want.
Usually, in any new game, players upgrade everything they can, and that's where they make mistakes that haunt them till they spend or quit. Because most of the time, the heroes/partners/characters you get in the early game are not that important, and the resources you get in the early game are most important for your late game.
If you spend them all on low rarity partners, you will have nothing for your higher rarity partners, which are essential to have in Illusion Connect. When you upgrade Gears, you will need duplicates or honor gems, and honor badges are expensive. Let's say their value is more significant than it seems, so instead of wasting them save them for the gears, you want most.
Resource Cards and Gems/Diamonds:
Resource cards and Gems/Diamonds are so much important. What most players do is skip progress via gems or use resource cards to get resources. These are the two most common mistakes which 90% of the new players make in the early game. Resource cards/packs are essential in the late game; you don't need them in the early stages.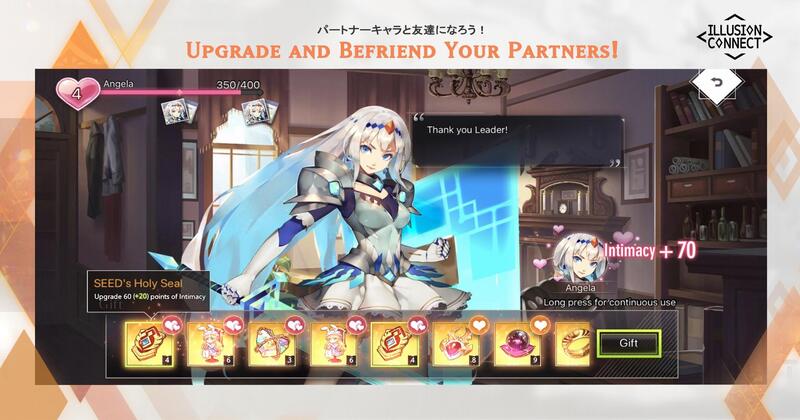 Instead of using those resource cards in the beginning, you should save them for later. As you progress further, the game will become much harder, and you will need many resources. That will be the time to use those resource cards; till then, keep saving them. You can get resource cards from auto rewards but let them pile up; only use them when you really need resources. Also, do not use them all at once; just use the right amount you need.
Daily Trials:
Daily Trials are important, but as you start the game as a new player, you will have to complete campaigns after campaigns, which requires a lot of stamina. Daily Trials also require stamina, so do not worry about Daily Trials and focus on Campaigns and the rewards they give you.
You can complete Daily Trials once you are at a level where you will have extra stamina to use. This doesn't mean you should avoid the Daily Trials extra attempts. There will be four extra reward attempts in each Daily Trial, so only complete those to get rewards. Do not go for the extra attempts as your stamina is too much important for Campaigns.
Extra Advantage:
Make sure to read every information within the game before making a fool of yourself. The lineup is important to enter in combat, but a good lineup with minimum average energy is what you need to win combats. The lower your average energy, the easier it will be to put your partners on the battlefield. But what most players forget is to read the information regarding total Energy.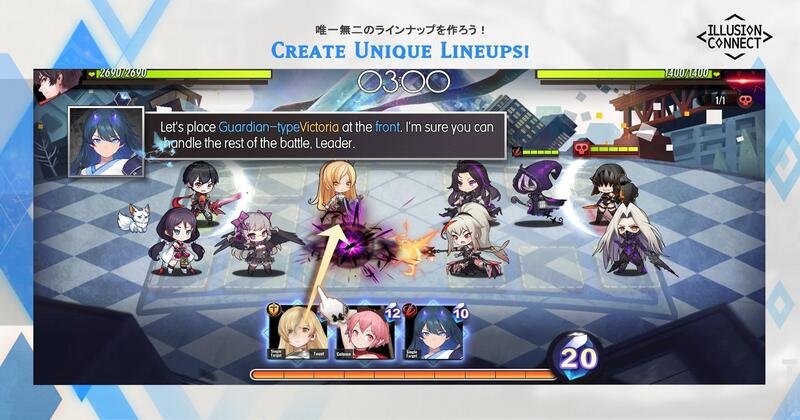 Total Energy is the sum of all of your partners in one line up a maximum of 10. When your total energy is less than or equal to maximum energy, you will get an extra 10% Damage Increase Rate and Damage RES Rate. You can also increase your TE (Total Energy) by building books in the upgraded home. So, keep your total energy lower than max energy to have an advantage in the battle.
Conclusion:
This Illusion Connect game guide has every tips and trick you need to know as a new player or even if you started a few days ago. The guide covers everything early game and what mistakes usually players make, and how to avoid them to become a better and professional player.
Illusion connect is more about planning and thinking about what to upgrade and what is more important. You will eventually progress faster than other players in Illusion Connect if you choose the right gear and right partner to upgrade. Follow the guide above to the letter to emerge as a professional player and be the King of combat.