PUBG Mobile Season 16 has finally arrived and brings tons of new content with it.
PUBG Mobile Collaborates with various franchises and brands to enhance the reach of their worldwide users. Recently, they collaborate with a popular video game franchise METRO. Season 16 came out with themed and new gameplay modes, a Metro Royale gameplay lobby, and many more exciting things.
This new mode challenges the players to escape from fierce monsters and AI-controlled bandits along with the other players. It features a unique style of gameplay and a brand new post-apocalyptic map.
This mode added new maps that have underground tunnels and ruins. Players gather supplies, and then their goal is to escape with maximum loot before getting killed.
Goals of Metro Royale Mode: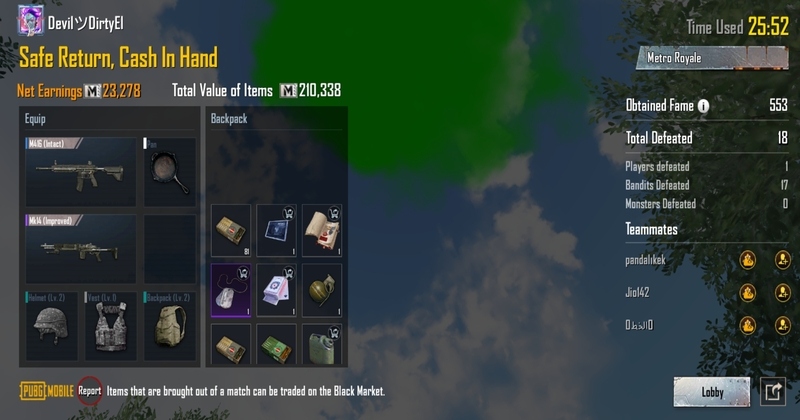 In PUBG Mobile Gameplay, Metro Royale game mode is an entirely new twist. Instead of being the last survivor by killing all opponents, Metro Royale is about finding items and stacking up values.
This mode is not just about the last player standing; it is much more than it. If a player returns within time, he can take all the items he has in the backpack during the battlefield to the loadout inventory. Players can either sell these items on the black market or use them in the upcoming matches. Their price and quality classify the items in the black market.
Exclusive items:
This mode's exclusive items include helmets that are level 4 or above, thermal sight, detection mine, underslung grenade launcher, armor attachments, silent air rifle, and many more. Players must have saved up their metro cash to buy these items.
PUBG Mobile: List of all the features in Season 16's Metro Royale mode:
New Maps:
Metro Royale in PUBG Mobile has different maps than the standard version. Hence, its rewards are also other. The plan is based on underground Erangel and has many areas to loot.
Metro Royale features two distinct maps:
⦁ Frontline Confrontation
⦁ Old Blockade Zone (Basic & Advance)
The player can select one of the maps. But Advanced Old Blockade Zone can only be accessed when the player reaches 8 XP Level or above. The inclusion of the radiation zone makes it different from the basic version. The radiation zone is an area at the top of the map with dangerous enemies and high-value loot.
New Challenges and Inventory:
⦁ From the Metro Series, unique monsters are added. These monsters threaten players from the shadows.
⦁ New enemies are introduced, which are named bandits.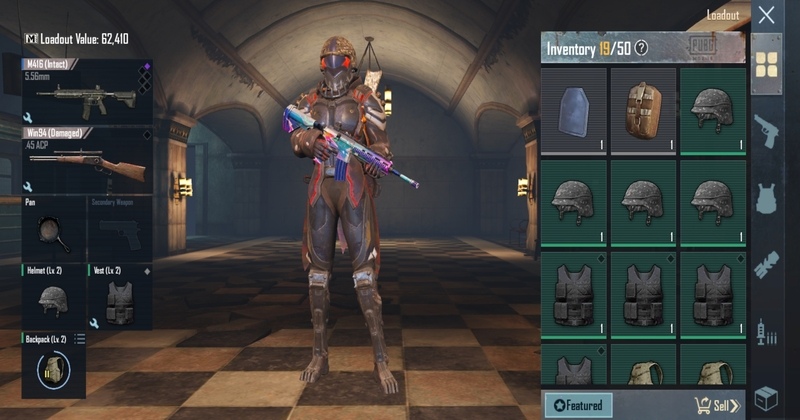 If the player wants to keep the loadout items, they must get back to the returning point. Players cannot use these items of inventory in the standard PUBG Mobile Battlefield. If the player loses, only those items will be safe, which are in the lockbox.
⦁ Items present in the Metro Royale Inventory won't be brought into the battlefield and won't be lost if the player is defeated. Thus, they can be stored in the Metro Royale Inventory.
⦁ Players take that equipment on the battlefield, which is present in the loadout. If the player returns victorious, those items will be kept in the loadout.
⦁ If the player wants to keep the loadout items either after winning or losing the match, the items must be kept in a Lock Box.
⦁ Any item if the player wants to use must be present in the backpack.
New Gear:
In this PUBG Mobile Update 1.1, Metro Royale Mode comes with some new gear. This new gear includes thrown melee weapons and spike traps. These weapons can defeat the players by just only one-shot. It's tough to aim, but they are necessary for the players who can control them.
Some unique new attachment has also been added to this new season of PUBG Mobile.
⦁ New Tikhar Rifle – It's a unique metro series silent air rifle.
⦁ Night Vision Goggles and Scope.
⦁ New Thermal Sight – It help players to find hidden enemies.
⦁ New Heavy Armor – It offers unique abilities and more robust protection.
Rewards: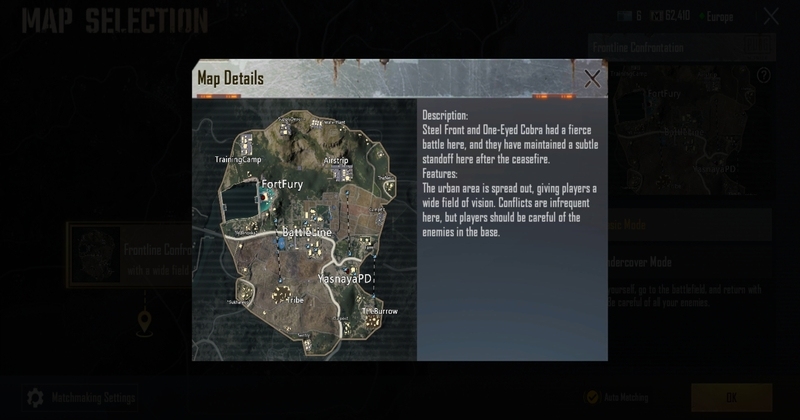 ⦁ Three popular characters from the video game Metro will be present in Aurora in the Metro Royale Mode of PUBG Mobile. Players can increase favorability by giving any of these character gifts.
⦁ A separate leveling system is used in Metro Royale, which is entirely different from PUBG Mobile Ranking. You can increase it by completing quests. The player earns more rewards with the rise of rank.
⦁ Players get loot by interacting with monsters and enemies, raiding supplies, and killing enemies.
Below is the list of loots and sell price items present in the Metro Royale Mode in PUBG Mobile:
⦁ Compass: 1,000
⦁ Heart Necklace: 2,100
⦁ Password Letter (White): 30,000
These items are present in briefcases, glowing crates, metro platforms, or even just on houses' floors.
Black Market:
⦁ There are different supplies in the black market which are not available in classic mode. Metro Royale exclusive weapons, mines, and other new items are also present in the black market.
⦁ This is the exclusive Metro Royale shop brought to you by PUBG Mobile. Players can purchase new equipment and supplies. They can also sell these supplies to get Metro Cash.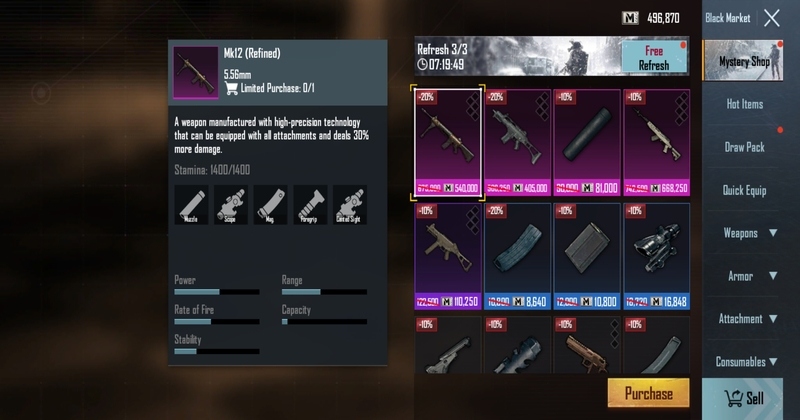 Conclusion:
All kind of modes is made to help players grow by getting different varieties. Overall, this is a great survival mode where players get or steal their resources stolen until they get back to the lobby. This extraordinary collaboration of Metro Exodus and PUBG Mobile will make players explore the underworld in PUBG Mobile.
With Metro Royale Mode, PUBG Mobile brings back winter mode, which was seen last year. Most importantly, the game gets new items and abilities. It is indeed an interesting addition to the game.