Alchemy Stars is the revolutionary turn-based mobile strategy that came recently by the combination of Tourdog studio and the Tencent games. There is a twist to a classic RPOG genre that belongs to strategic gameplay, and there are so many involving lines and tiles.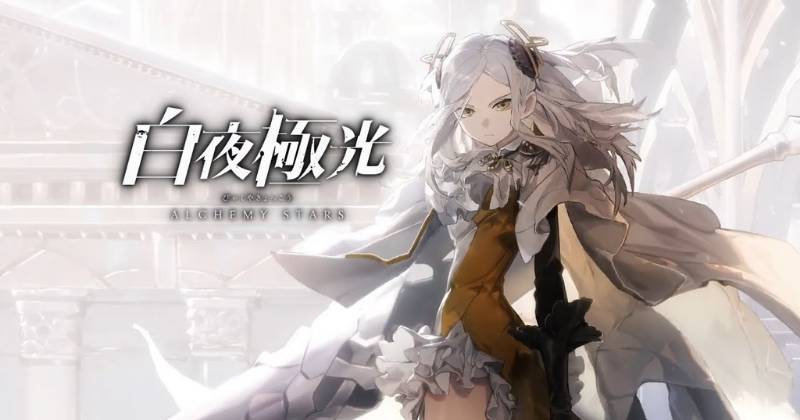 This game's whole story is happening in the world of Astra, and it is a world that has an engulfed mixture of dark and Light. You are taking control of the Calestitie, and that is an extinction race. This race has been trapped in the underground with Colossus. They will be there until they meet the Vice, who will be a reason to change the world forever.
So in this game, you need some level us for certain stages passing, and sometimes you may need the progressions to build up your state at the game. So how can you step up into a good progression and how you become level fast within Alchemy Stars? This guide is for you. Now download Alchemy Stars on PC and join the progression guide.
Having the Right Team Comps
For team creation, generally, it would be better for running a mono-clear team. The team captain will be off-color because they are triggering without caring which tiles you will connect.
Players can switch their captains three times within a fight, so it will be so helpful in running multi-colored teams. It can be done whenever you are running a multi-color team and need a different chain combo of a character. Or you can also switch the captain when you need to do color tiles from your off-colored captain and when switching, it would be allowed to have these players have their combos.
You need to be remembered that the Spire will be a mono color team challenge so that a player can build up at least five several units per color. Units have their own separate ATL stats, and their defense and the HP will be combined on fights. In the HP of secret territory, it is separated for each of the levels and units. So it won't be a matter, and it matters only the Ascensions, Equipment and the Breakthroughs. Remember the counter system of the game as well.
Six and 5-star units are gaining the secondary elements at the Ascension 3. This will allow them to have a trigger on the tiles of secondary elements within reduced damage. Or if their secondary elements will be the same as the main, they will damage boost on their main.
The order in which you will set your characters will be the primary consideration as determining which of the chain combo is going to trigger. Players need the units to hit on the nearest target at the comp end to avoid wasting their DPs for overkilling. You need to be acre enough to consider the abilities which will trigger the status effects as well.
The right set of team set can be identified by understanding the skills of each hero, and you can refer to Alchemy Stars Tier List to have a better understanding of it.
Duo color teams may be weaker than the mono teams, but it is going to depend on how powerful and strengthen your units are. Duo color teams become more viable once a player takes their Ascend 3, and the new units pending on release have to wait. Don't try on Triple color or the rainbow ones because they are worse.
General outlines for the Comp
A DPS / Captain, One Healer, One Converter, and One Flex
Note that the many units in the game are falling into many categories. This is a suggestion from us to decide what you have to do and what different comps can work well into the game.
Captain has to be a unit with a combo of convenient chains that can hit more significant parts of the board. And that has to be allowed on hitting several units. The one you choose ass the captain should have the [passive which gives them the benefits of triggering a normal attack or being damage-related. They will come as off-color for helping mitigate and being a total strength on tough fights within bosses.
A healer has to heal all your team members. It is crucial to keep a 50% above HP on your team in the missions and the Secret Territory. This healer can be a captain to your team as well.
A converter is painting the tiles in colors you need. This character can enable the most powerful chain combos, and they are allowing you to trigger Auroras for extra turns. This is essential as it can be challenging to get along with the board and perform the most severe damages.
To a flex, you can use any jumper, 2x combo, or converter.
A jumper is a unit with skills that are allowing the players to reposition them to the board. The jumper is handy when you are being stuck at a corner, having distanced enemies, or needing a reposition to perform a better combo.
This will be a unit that has skills causing chain combos to trigger twice. These allow a player to have a wombo combo that surrounds if they are combined with skills of the converter active.
The units acting as captains, healers, and so on can be identified through Alchemy Star's Tier List.
Progression through the Game
Once you have been happy with the account you have with rerolling, you need to practice and progress through the main story. And you should also need to follow on the quest tasks. Try your best to use the Prisms, Stamina, and the progression on the game as soon as you can, and if you don't need to watch the cut scenes, you can skip them. Later you can re-watch them on the illustration menu.
When you can unlock the Colossus, you need to upgrade it, and that is the main task that you need to follow on the story missions progressing. You need to use the building sources of Fireflies to many rooms that are giving valuable perks. You need to have the highest resources missions on efficient stamina usage. So basically, increasing your Resource Station is very important to the game.
Upgrading Colossus Rooms
This is the order that you need to follow on upgrading the Colossus Rooms.
Bridge: this is unlocking rooms and the high upgrades

Resource station: this will unlock the high tiers of the resource missions

Dispatch office: this is going to give you a higher chance to have a 6-star tier that will provide you with more of Lumambers

Prism pillar: this is giving you the prism/stamina and the increasing on prism cap

Exploration: going to provide you with MS and will unlock more stages for the secret territory

Workshop: allowing you to craft the ascension material for the characters

Starlight Chamber: giving you the Hearthstone used on Breakthroughs for the characters

Lumina Grid: increasing the Firefly cap that will use for upgrading rooms and upgrading will not increase the amount of firefly regen
When you level up your account, it also increases the prism cap and will recharge players for the same amount of top prisms. Excess of them will be overflown. When prisms regen one per six minutes, you will take one free quit for each of the stages daily. You need to select them through your menu. The second time will reduce one prism, and the closing outs on the game are deducting one prism in the game.
At the game start, these are all happening, and you will not have the needed amount of stamina to proceed to the next level. So a player must wait for several hours. When you progress through the quests, it gives you the recharge packs that offer 60 prisms that allow you to have fast progress.
For the characters in the game, you need to level them evenly, prioritizing them by the captain, DPS, and the Healer. So for the equipment unlocking, you need to ascend them. There are gift boxes available in the game, and some can be purchased in the store. So you need to give gifts and break through the character for gaining boost stats. Breakthroughs can be made using Hearthstone from the starlight chamber room and with a limited resource on dupes.
Upgrading the items can wait until you have the highest resource tier mission unlocked since it is not so critical on the early.
You can take a friend's character on the 5th slot when there is a mission going on. But you are not allowed to take three stars for this stage, and most of the content will be easy to do without borrowing. Some of the boss fights on the game are so tricky. So if you face hard-on fighting, borrow a unit from your friend and progress within the story. Note that you can hold and click over the enemies so that you can see their next moves. By using that knowledge, you can be planning on your turn.
You have to farm your ascension materials on the stages using regular drop rates, which are on a guaranteed rate of 100%. If there are materials they offer and things you need, you have to compare the stages. You can level up your captain, DPs, and the Healer earlier by farming mats. A player must have the ability to take by with mats that are coming through the story missions, spire rewards, workshop, and quest rewards. Most of the contents are not so tricky, so you can pass them by only using the Asc 2 characters.
Tips on Progression
General Tips
Try to save ten pulls for a chance so you can get achievements of 10 pulls like 6-star characters.

Ration our some of the daily quests objectives

Complete your achievements on side stages on the main story that will not cost Prism

You are only allowed to send 50 friend requests per day.

Do not try to use all the Grey common XPX crystals up. You need to save at least 5 of them or even ten to not waste XP later by using the rarer XP crystals.

Try to buy XP crystals with Star gems.

Ascending will be high for the rare units, and you will need Nightium and XP for level up.

Don't try to waste Nightium in the shop. You will not gain any on later for level-ups and for ascending characters.
Combat
Most of the enemies will move two tiles, and they cannot attack diagonally

Always be careful on triggering free auroras of other colors

One per round, you can trigger auroras. It is not one per a fight

If you kill every enemy while you trigger aurora. You can save the round

Attacking in places can be done by double-clicking

When you convert a tile, it can remove the spikes of enemies and the counters

Auto Fight Ai will use the abilities when they are off on cooldown, always
Need a fast and a better reroll to gain your best hero? To learn how you can do it, refer to our Alchemy Stars Reroll guide.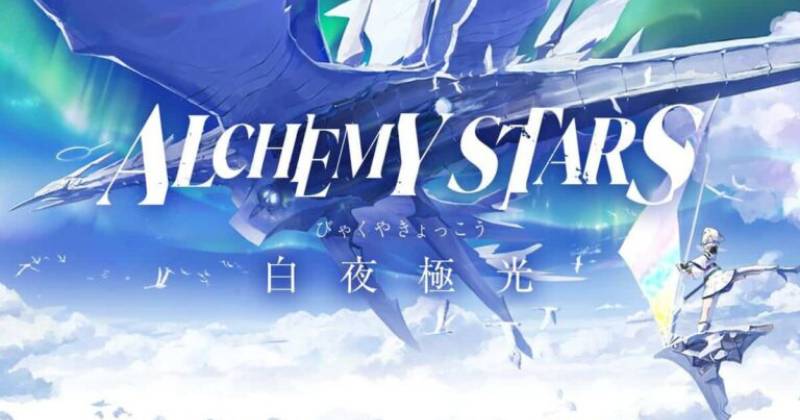 Conclusion
Alchemy Stars will have different tactics on level-ups and for the progression. These are coming with the teaming as well as the combat strategies as well. So refer to this guide to better understand how you can progress through the game and make your Alchemy Stars gameplay more shining.