KartRider: Drift is a popular racing game that has gained much attention in the gaming community. Nexon Korea Corporation developed this enjoyable kart racing game that is available for free to play. This game offers a lot of content and variety for players to enjoy. With its smooth drift mechanics, a wide range of game modes, and customization options, it's an excellent choice for fans of kart racing games. One of the features that players love about the game is the ability to redeem KartRider: Drift coupon codes for in-game progress.
Table of Contents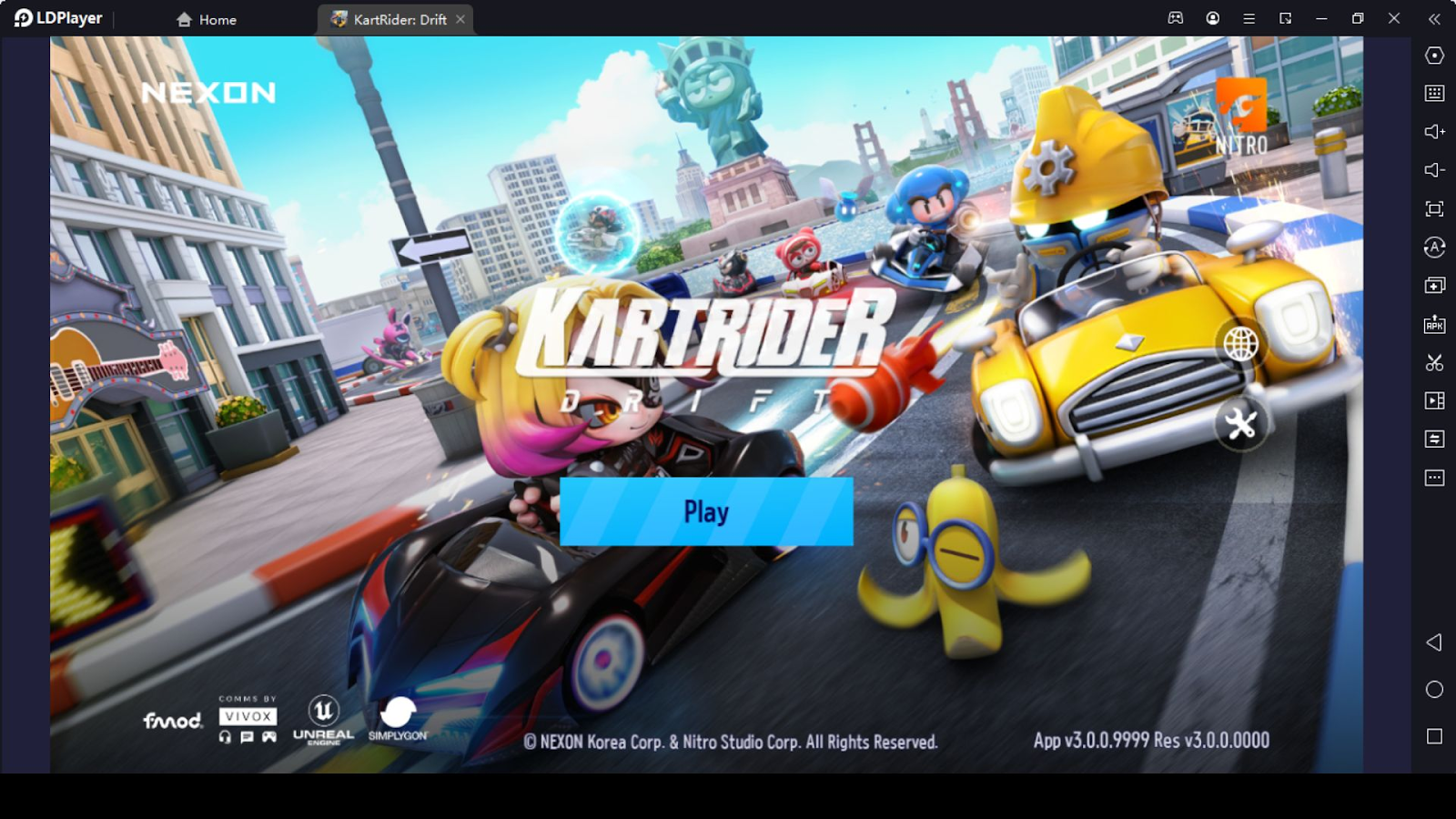 These KartRider: Drift coupon codes play an essential role in the game as they allow players to unlock exclusive in-game items and bonuses unavailable through regular gameplay. These items can include decals, vehicles, skins, and other cosmetic items that can customize the player's kart and make it stand out from the competition. In addition, redeem codes can also be used to unlock game modes, special events, and challenges that are only available for a limited time. These events and challenges allow players to collect rare items, in-game currency, and other rewards.
This guide will provide all the details related to your KartRider: Drift coupon codes. So, read until the end and take your freebies immediately. Take KartRider: Drift on pc and continue reading from here.
Active Codes In KartRider: Drift
There is no current active code in the game; if a code is made available, we will add KartRider: Drift coupon codes here. So keep checking and focusing.
When a code arrives, you should know to redeem it quickly since it has a time limit and only be used once. And also, you must type your code without any mistakes since they are case sensitive. So remember these and take the chance of receiving prizes soon and carefully.
How to Redeem KartRider: Drift Codes?
Redeeming codes of KartRider: Drift is as follows.
First, launch the game and play it.

Next, click the Gear icon on the Home screen's top right side.

You will see a newly opened window on your display; and select Settings.

Now you will see several tabs in the settings menu. Among those tabs, go to the Manage Account tab.

Select "Apply Coupon" from Manage Account.

Your screen will then display a new window that asks you to insert the coupon code. Insert the coupon code properly in the empty text field.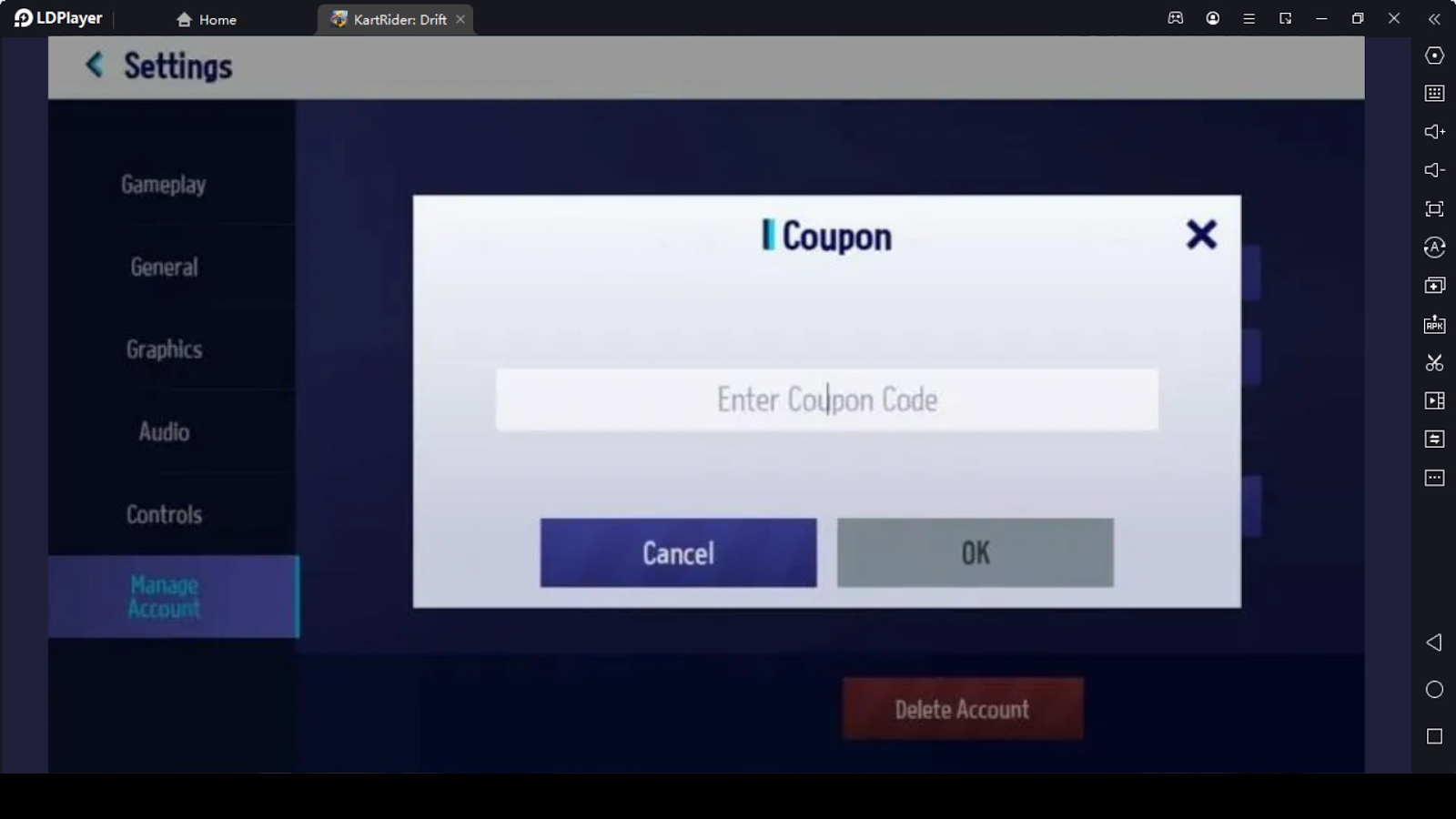 How to Collect More KartRider: Drift Coupon Codes?
You can stay with the social media channels of KartRider: Drift to find more codes. Developers of the KartRider: Drift game post new codes on their Facebook, Instagram, Twitter, and Reddit pages. And you can find more codes from Discord and some Youtube videos.
And also, we will update this guide with the latest information. A new code may arrive at any time, and you will find the code here as soon as it arrives. So keep checking this page. It will be more helpful to you if you bookmark this page.
How to Play KartRider: Drift on Your PC?
The only thing you need as a KartRider: Drift beginner is the best android emulator: LDPlayer 9, and the steps that are listed below.
You can download LDPlayer 9 from their official website.

Check out the LD Store.

Enter "KartRider: Drift" in the search box there.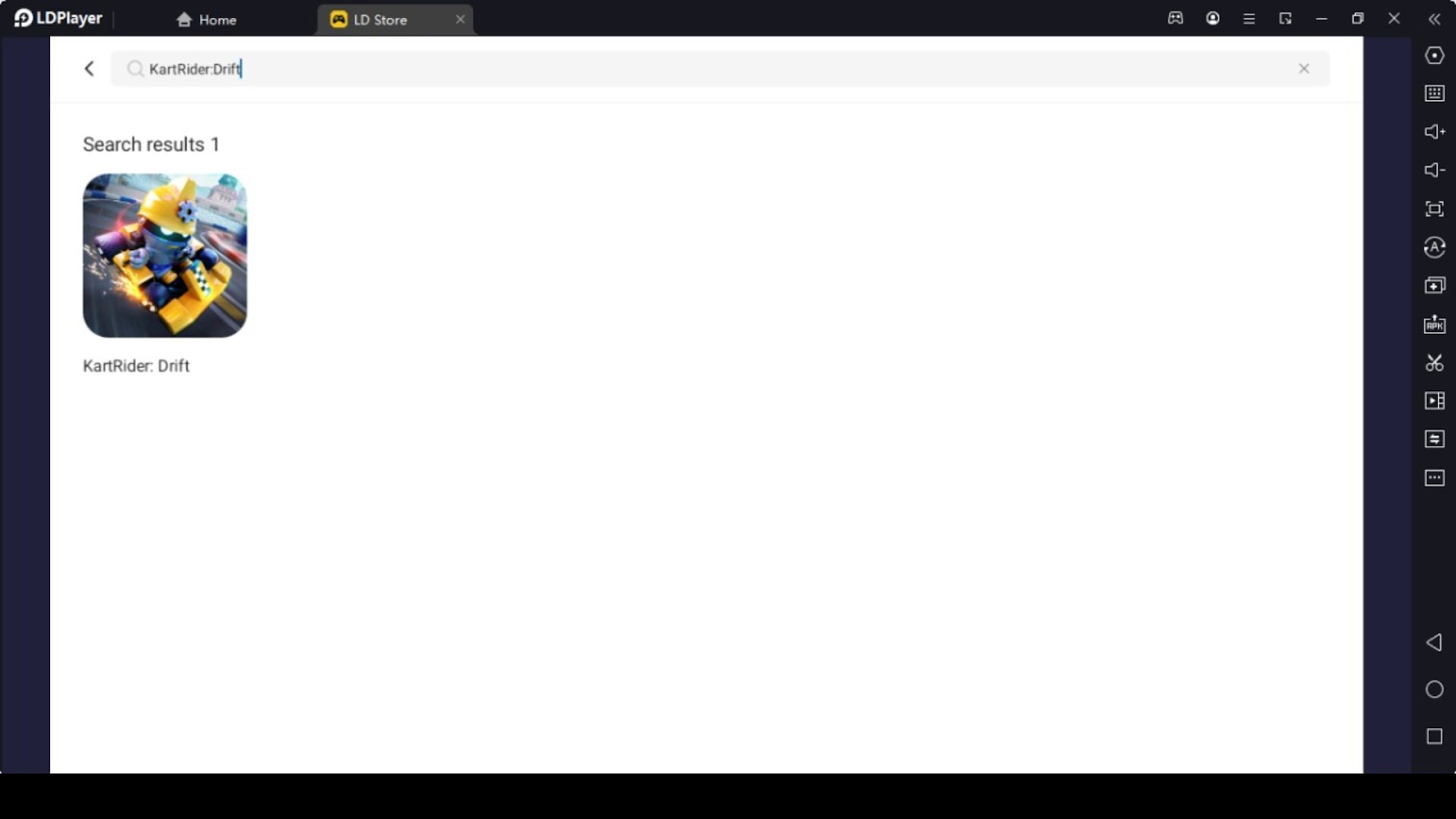 Download the game after finding it.

Play at the most advanced and ideal settings.
Conclusion
These are the KartRider: Drift coupon codes that are currently active, and we'll check back later to see if any new code is released. Use these coupon codes for this month and check back often to find out about new things till then. The value of benefits you will get from reading this guide is very high. We value your time and appreciate your visit. We hope this detailed guide will help you, and that's it for today.