Featuring awesome skill effects, smooth gameplay and trajectory simulation, Iron Saga renders players an attractive mecha battle war. For getting better gaming experience, multiple players denote expectations for a distinctive way to play Iron Saga on PC. Now an Android emulator can meet your expectation. You can play Iron Saga on your Windows computers with LDPlayer, which will provide you decent internet connection, convenient gaming control and better visual effects.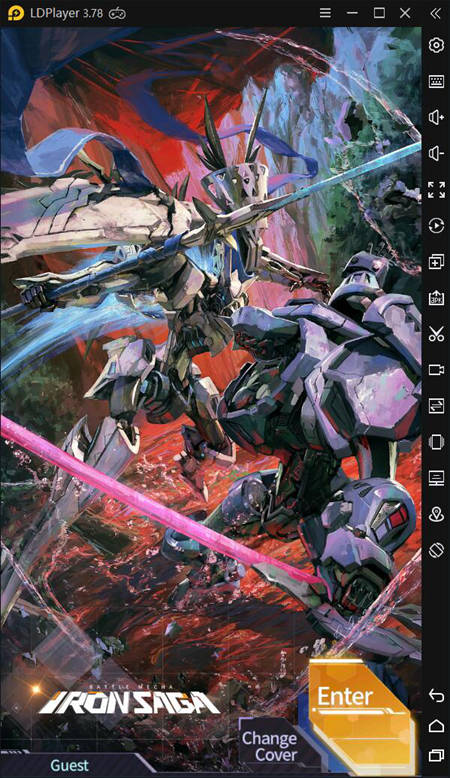 How to Download Iron Saga on PC
You need to download an Android emulator if you want to play Iron Saga on your PC, which will only take you a few minutes. LDPlayer is the recommended Android emulator that presents high compatibility and high performance, enabling you to play many high graphics Android games on Windows PC. The following is the guide about how to download Iron Saga on PC with LDPlayer.
Step-1 Download LDPlayer and run the installer
Step-2 Complete the installation of LDPlayer
Step-3 Launch LDPlayer from your desktop
Step-4 Search for Iron Saga on the search bar
Step-5 Install the game from App Store
Step-6 Click to game icon to play Iron Saga on LDPlayer

Why Play Iron Saga on PC with LDPlayer
Play Multiple Accounts with Multi-Instance
On your mobile device, you can't login multiple accounts simultaneously to play Iron Saga at a time. However, LDPlayer offers a feature called LDMultiPlayer, which enables you to run several games or apps at the same time. It means that you can create different accounts to play Iron Saga simultaneously with only one computer.
Capture Wonderful Gaming Moments
In Iron Saga, there are numerous intense combat scenes that you can capture to record or share with your friends. LDPlayer allows you to record your combat moments with the feature of video recording. You can open the Video Recorder from the toolbar and start recording your gameplay. It will save the recording as a MP4 file on your Windows.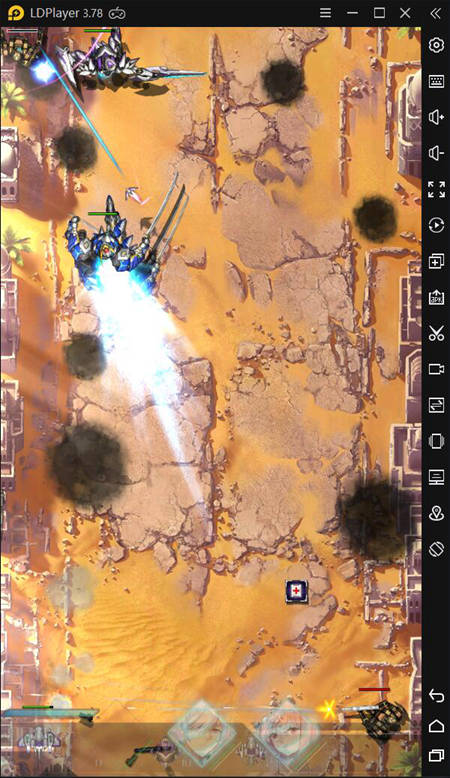 Extend the Duration to Play Iron Saga
As we know, playing games on mobile devices may have some limitations, such as low battery condition or disturbing calls. However, playing mobile game on PC with LDPlayer will ease these limitations. That means you can extend the duration to play Iron Saga on your computer and have more time to enjoy this great game - Iron Saga.
Beginner Tips for Playing Iron Saga PC
Learn about Pilots and Mechas
In Iron Saga, pilots have an active skill and three passive skills, an active skill being unlocked by default but three passive skills being unlocked at certain pilot levels. Because of the active skill of pilot, you can click the pilot portrait to release them when they have full skill point that pilot can get as the battle processes.
For combating with the enemies, Mechas can use some weapons like missiles, swords in battles. Plus, the attack attribute of every weapon is different, which respectively is normal, freeze, fire, EM, light and explore. More details are as follows.
Normal: normal attack by Mecha
Freeze: debuffs , slows down or freezes the enemies
Fire: burns the enemies
EM: electronic magnetism attack that can paralyze the enemy
Light: light attacks, shots
Upgrade the Pilots and Mechas
XP capsules and training module are useful for leveling up the pilots. Also, using skill points can upgrade pilots' active skill and passive skills on the pilot profile. These upgrades improve pilot's performance in battle. In addition, you can upgrade Mechas with gold and primary energy that you can obtain through story quests, combat simulation, challenges and modification quests.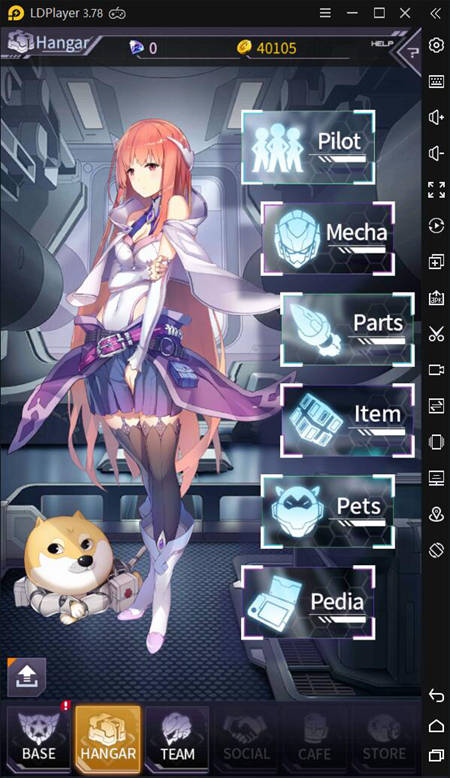 Repeat the Past Stages to Grind Rewards
In Iron Saga, it's allowable to repeat the past cleared stages a certain number a day to grind rewards if you lack of resources like primary energy, gold, etc. Moreover, you can get EXP to the pilots and level them up by repeating the past stages.
Conclusion
Anyway, it's a good choice to play Iron Saga on PC with LDPlayer. LDPlayer not only provides higher compatibility in running tons of mobile games on your computer, but also allows you to play mobile games with many features like Multi-Instance, Video Recorder, and Keyboard Mapping to make you become more competitive in your gameplay.