League of Legends: Wild Rift Patch 2.2 has supported 120 FPS. This tutorial will guide you on how to enable 120 FPS for League of Legends: Wild Rift.
1. Click 'Settings' on the right toolbar of LDPlayer.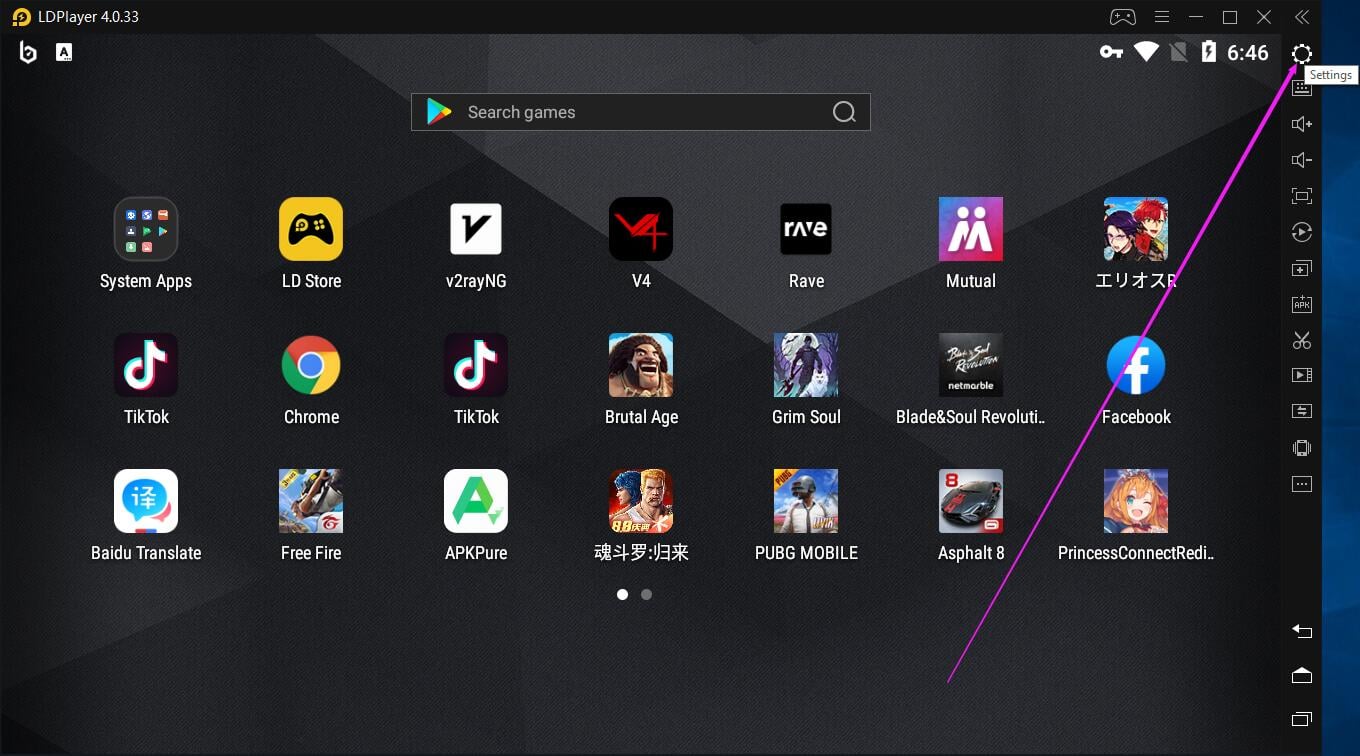 2. Set CPU and RAM as 4 cores and 4096M. (Doing so will permit you to get the ULTRA graphics quality of the game)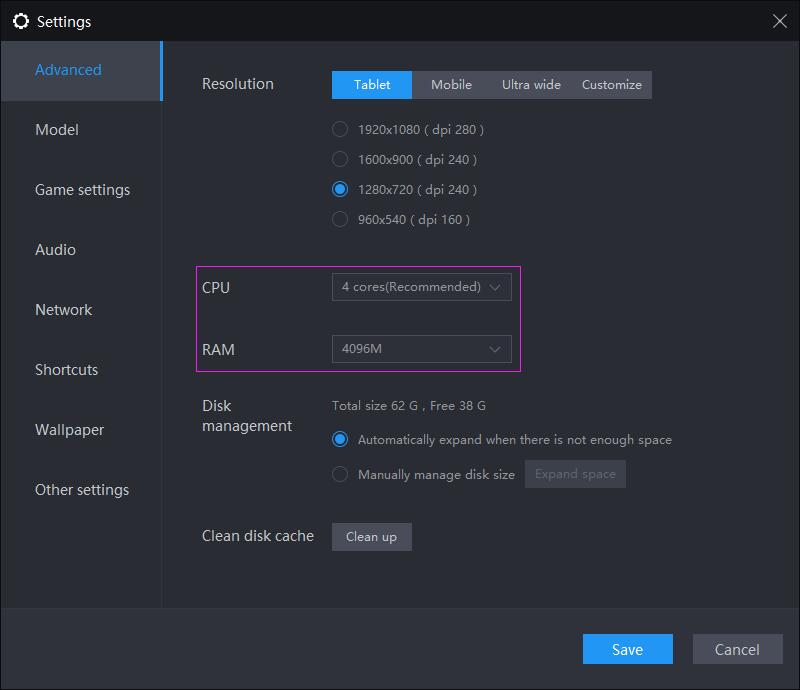 3. Click 'Game settings'.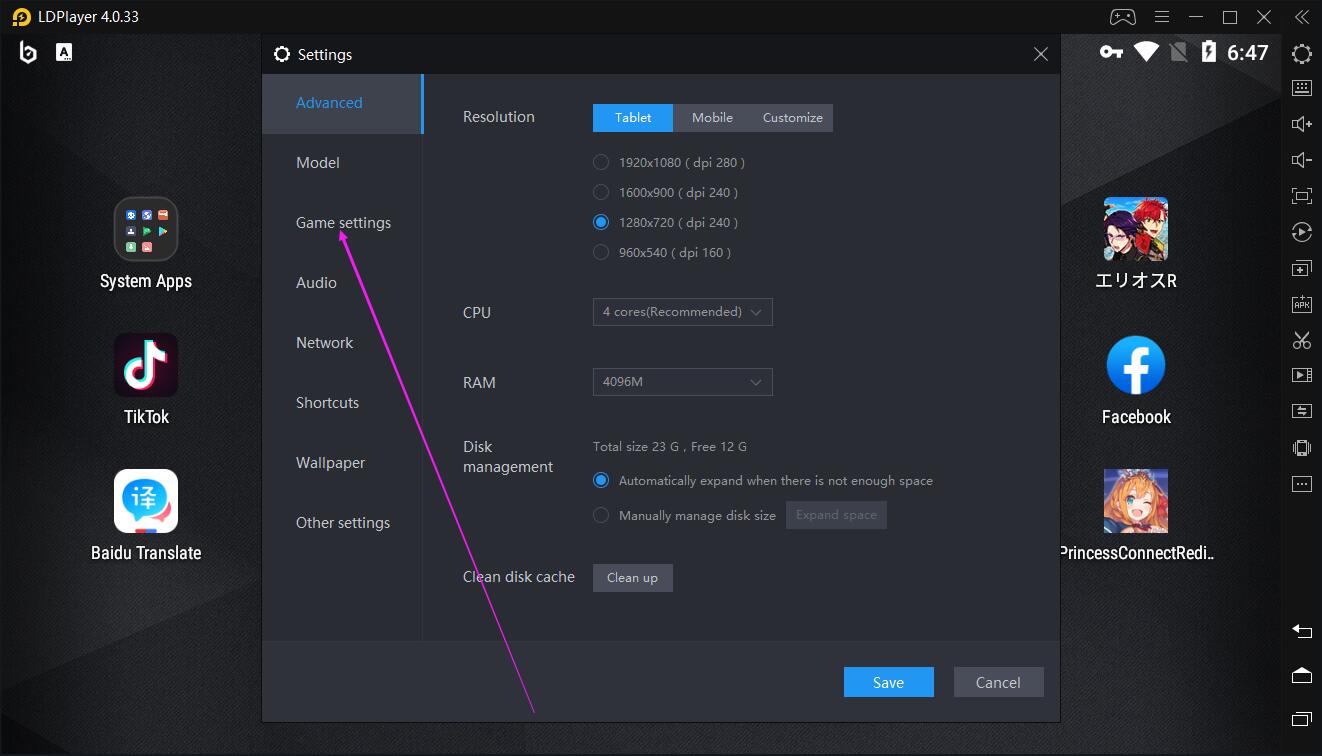 4. Select '120 FPS' from the drop-down list 'Rate setup' and then click the 'Confirm' button in the dialogue box saying that this function may cause other games to consume high CPU and to lag.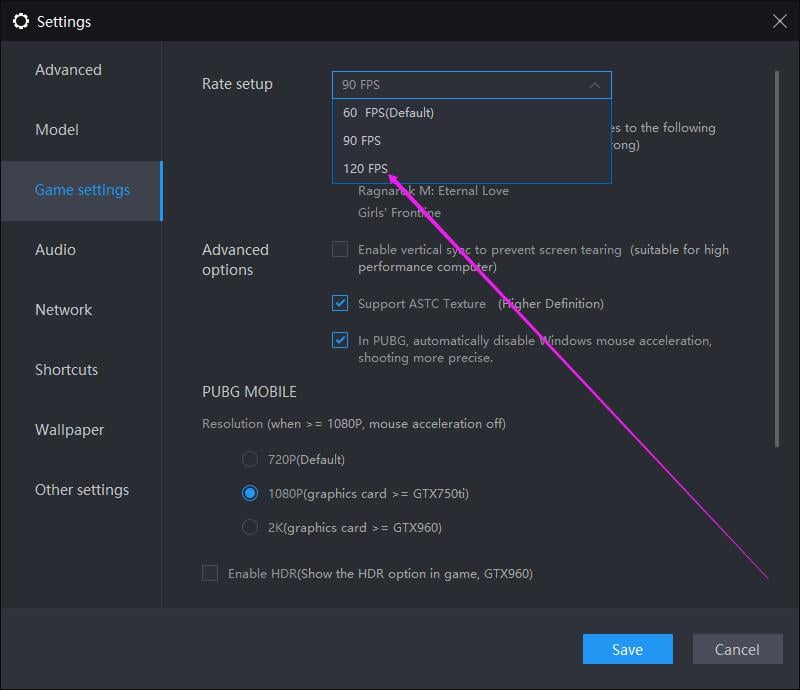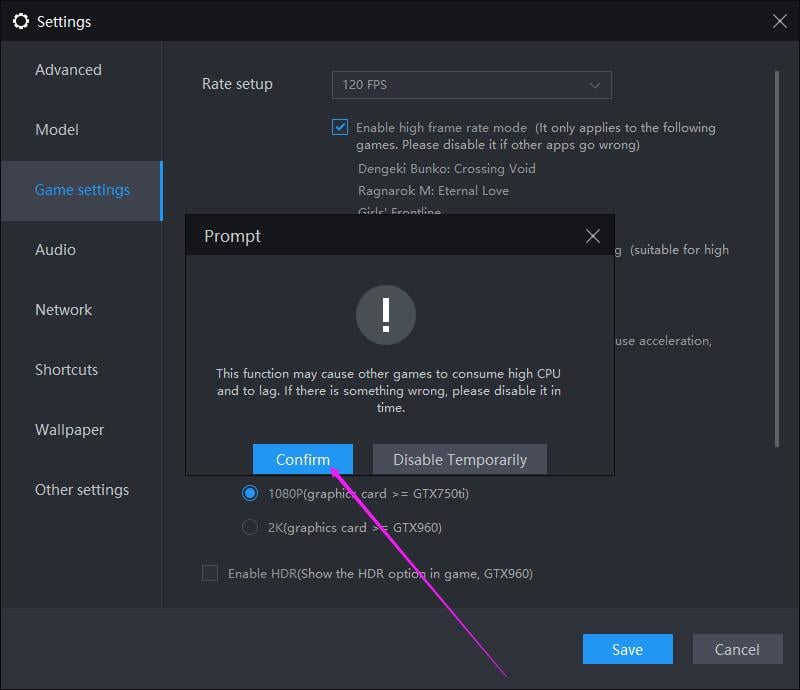 5. Click 'Model' on the left side and respectively type samsung and SM-G9910 into the text box of 'Manufacturer' and 'Model' .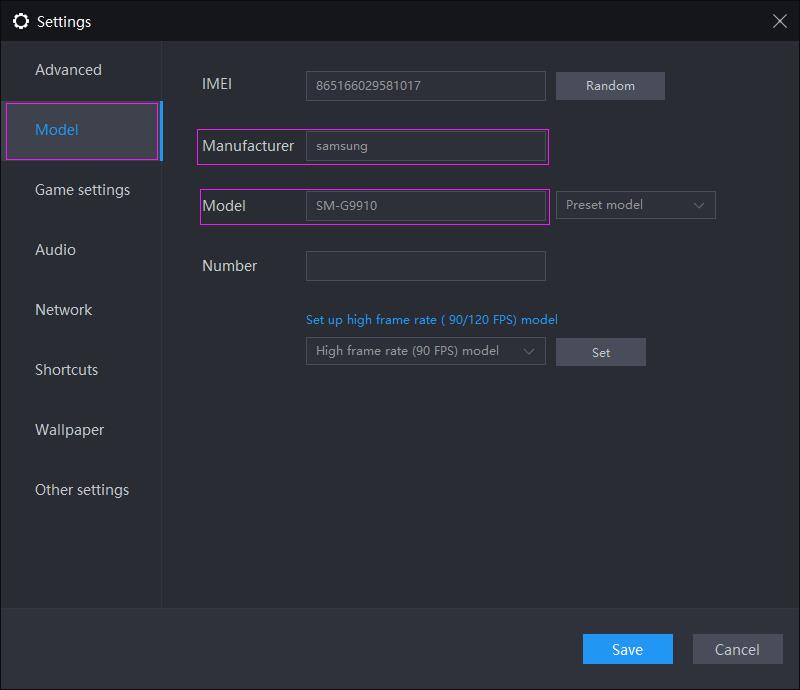 6. Click the 'Save' button in the bottom right corner of the 'Settings' window and then click the 'Restart now' button in the pop-up window that asks you to restart LDPlayer.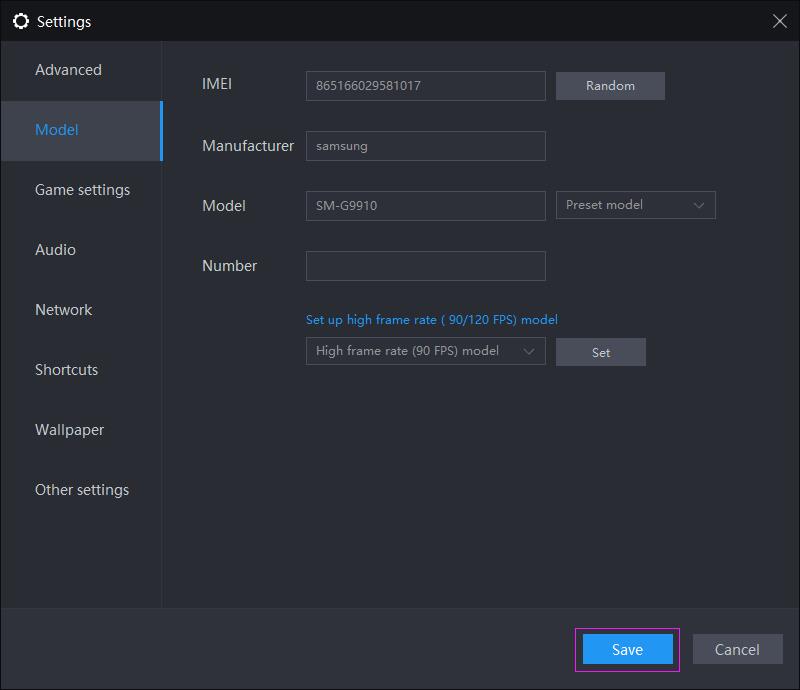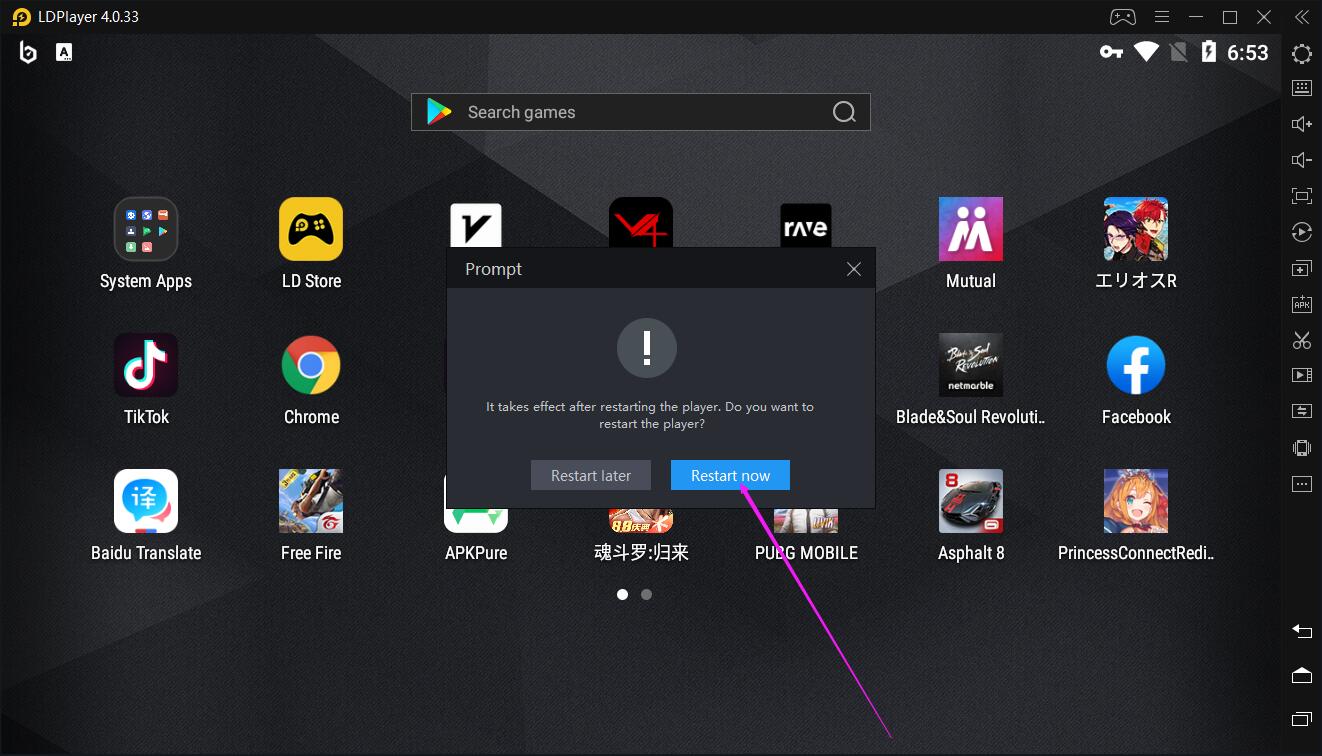 7. Enter the game and click the in-game settings.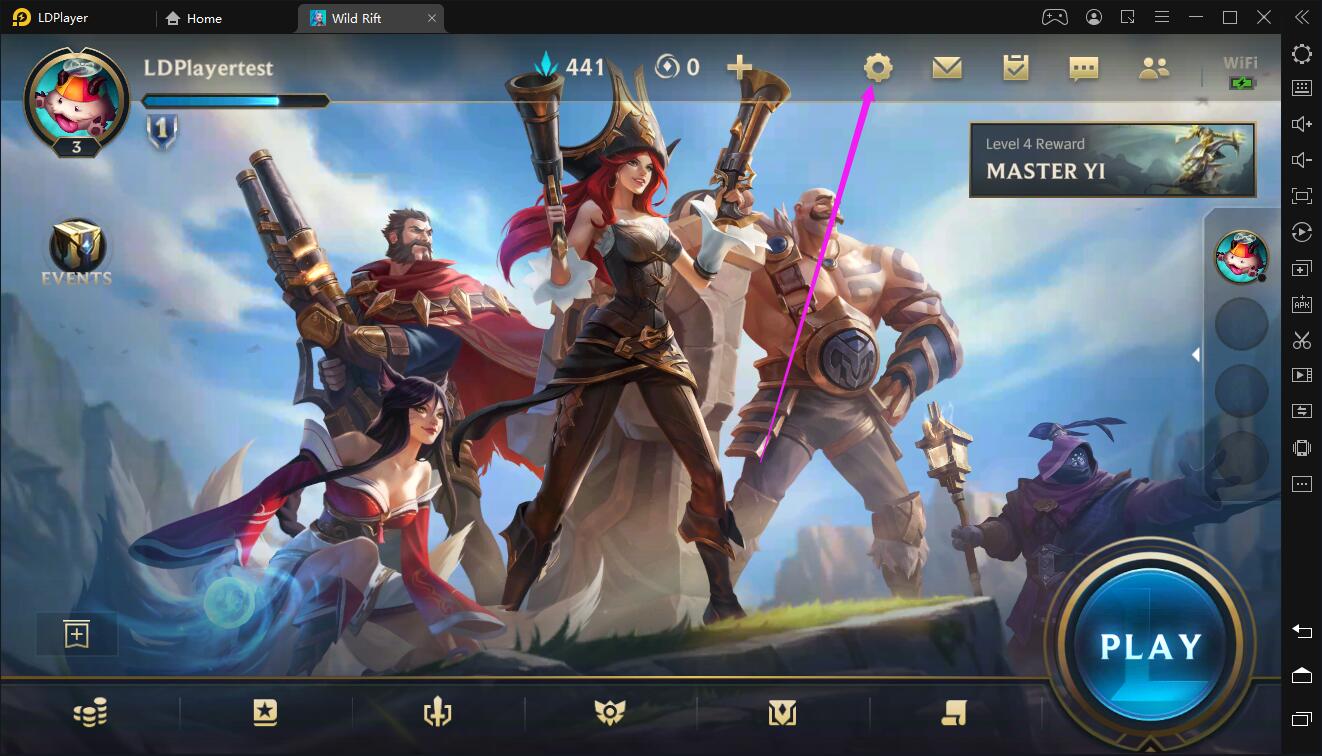 8. 'GRAPHICS' > 'CUSTOM' in GRAPHIC SETTINGS > '120' in FRAME RATE > 'URTRA' in GRAPHICS QUALITY. (When you meet the NOTICE 'May cause some older devices to overheat or drain the battery. Continue?', just click the 'CONFIRM' button)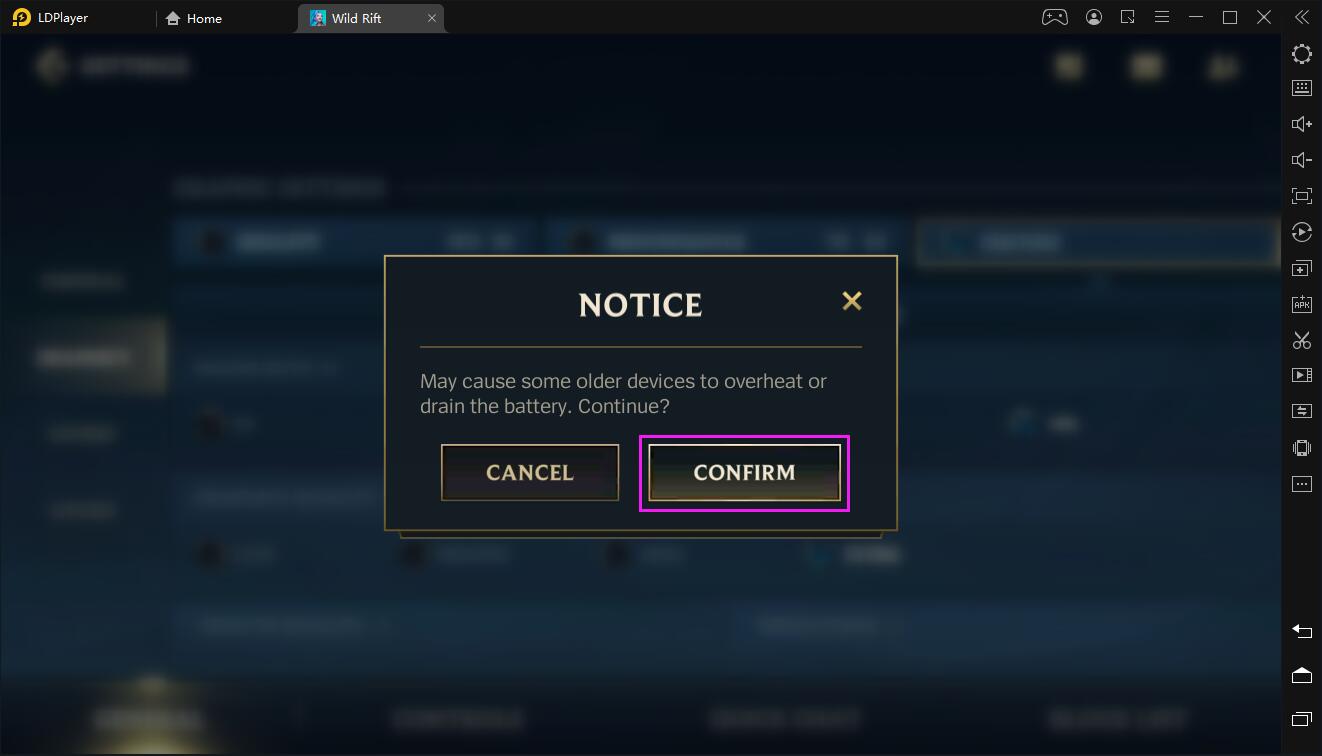 9. Enjoy the best possible gaming experience!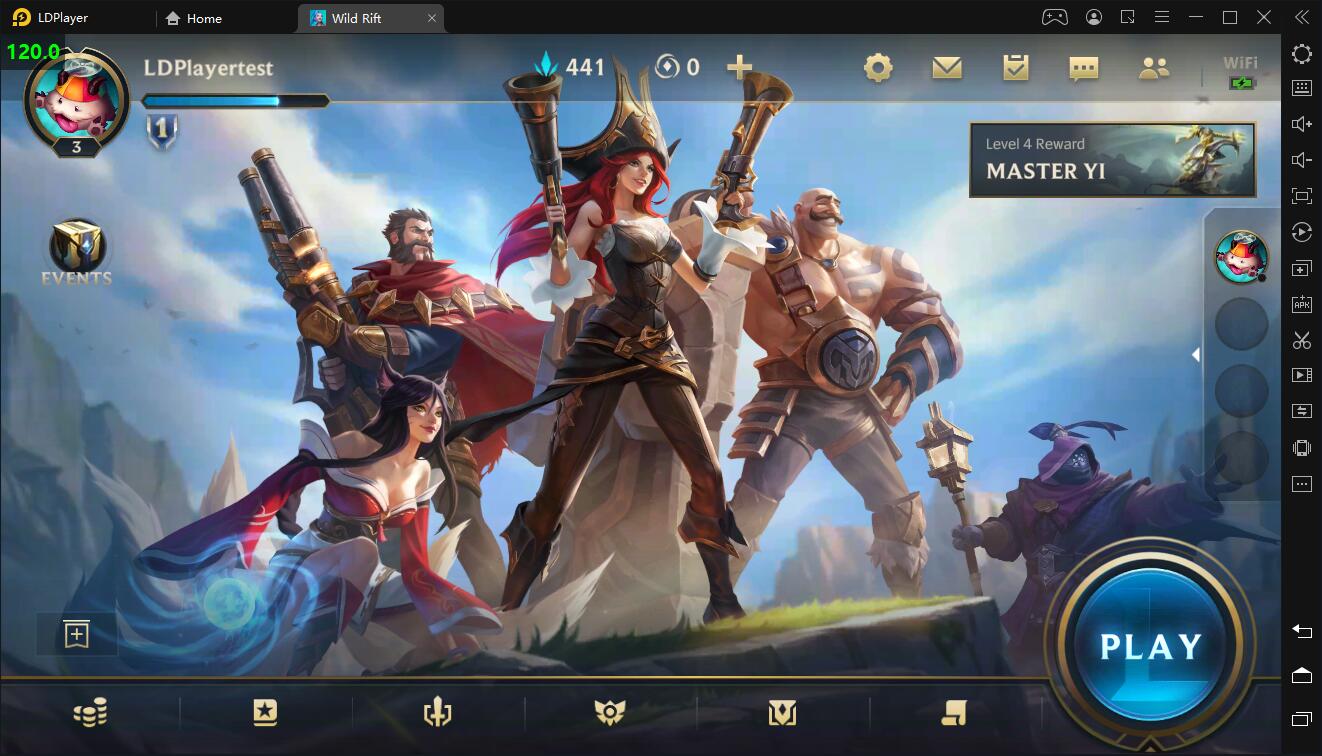 Download

League of Legends: Wild Rift

on PC