Hero Cantare is known as a turn-based Gatcha RPG game with a free combat system. This game is undoubtedly based on the Marvel Universe characters, and its heroes are coming with Marvel Avengers Game. In Hero Cantare, you can choose any character from Naver Webtoon, and you can control them as you prefer. Although this game is getting the concept of Marvel Universe, most accurately, it is based fro Webtoon Universe. Hero cantare's official global release was in May 2020.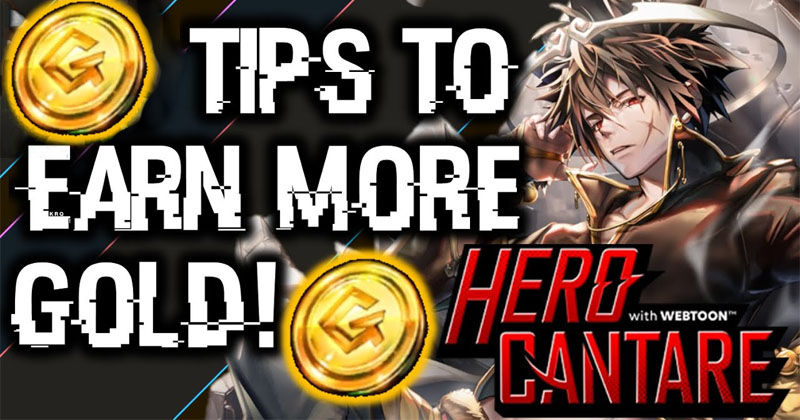 The characters of this game are unique due to their comic book art style. They have the best-visualized forms of comic book arts. There are characters from three different webcomic series as The God of High School, Tower of God, and Hardcore leveling warrior. But this may extend in the future. Hero cantare has a vast download rate among few days and available in Google Play, Android, and in Apple store with a score of 4.8 stars. This article may lead you to know about the game and its basic things for beginners.
Hero Cantare Guide
The first thing we have to talk about is Hero Cantare's combat system. It has a unique combat system include with it, and you can do the stacking for the top on another to create different effects. To do this, you have blocks in here. As we said, there are few characters in here divide by the levels. There are three levels.
Each of these characters has three primary skills gain by the block system, and they can access it in combat. Usually, the higher levels have a more powerful strength with them. Lower levels consist of effects unique to their character, which can help set the field. A setup field can deal with damages by the best skill of finisher. You can see your expertise in blocks of the character's portrait.
You have only a limited number of slots to add blocks, and it can limit the number of moves you can take. You will remove from your responsible skills of level one if you add one block to your move slots when leading the commands. Combine blocks by draggings to each other in identical pieces to access the skills in level one and two.
When you stack the blocks by your hand, it will need a manual to refill every turn. When you stack two identical blocks on top of each other to create level two skills, it may need one point of the way. And also, to stack any other identical block ( same in level 02) need a way of two points. By this order, it will require a collection of 3 MP to create a skill of level 03.
To identify on every power, you have to read one by one of what the things can a skill do and remember that always high-level skills may not the answer for any kind of situation. As an example, you can take the Hardcore level Warrior character. His expertise on level one will not be much useful to do considerable damage. But his level three skills are more powerful than the level one.
Although the level one skills can produce a lucky coin seal for one use, his level three skills are 30% of increasing damage for each lucky coin seal a character has. It is better to take away from the level one skills because the level three skills are making a much higher attack than the standard one.
The next point on when we are talking about Hero Cantare guide for beginners is it has a wide variety of characters, and they can be unlocked from time to time. There are up to 60 characters in this game, and each consists of their skills and stats. These characters are going up to A rank to SS rank in maximum based on their strength. When you finish playing the stories, you will still have an urgent need to play continuously due to the unlocking of strong characters. This unlocks of newly strong characters will need for participation and domination of PvP.
Hero Cantare game becomes very special due to the feature of its AFK grinding function. This grinding feature will give you the chance to grind up your character for up to 24 hours. This grind can be done even if you are offline. Although you are offline, you can farm the resources like Materials and gold. So it can lead you to level up your characters.
But remember that you have to log into the game at least one time per day. Then only you can gain rewards. When your rewards for farming are full, receiving materials will automatically stop.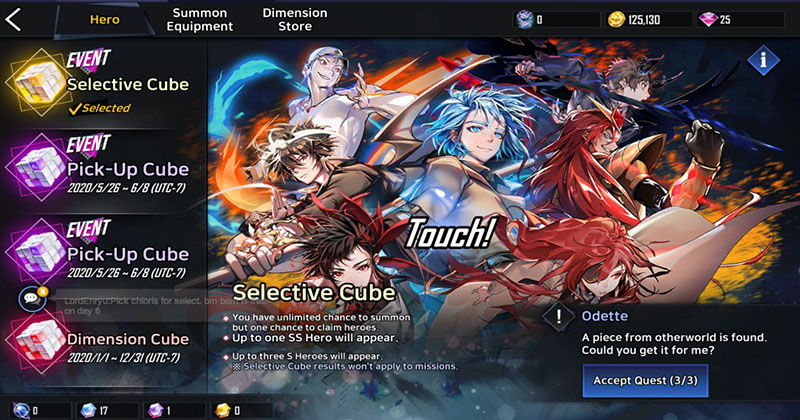 How can you farm more Gold in Hero Cantare?
Through Daily Missions
You can access the initials by clicking the little size calendar icon, and there you will see the daily missions on the top left. These daily missions are givi9ng you more gold in the Hero Cantare game. The amounts of gold can get by playing daily tasks that are not in small quantities. You can earn some considerable amount of gold by competing in daily missions like 50000, 100000, 150000 gold, and so on. So in one week, you can earn up to 2 million of gold quickly.
Progress through your story
Progress your level. Either you play harder or regular. Try your best to grind and earn more gold by progressing through your story. It doesn't matter whether you take one star or full three stars from the chapters. The most important thing is to finish up the storyline.
Then you will be able to farm more gold. Try to play hard stories too. It will be essential to get more gold. It is not only giving you gold. In the story rush of the game, you will able to get some bonus gold. And also you will able to obtain another gold from Hero Road too.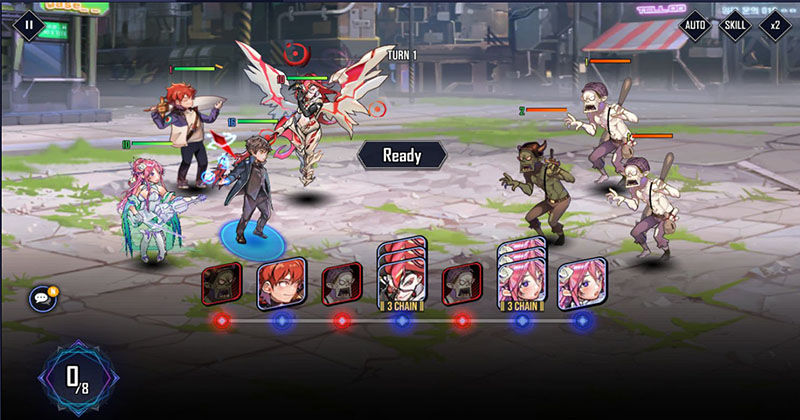 Do Arena
There are daily mission rewards points like 2mp, 4mp, 8mp, and 12mp. Every time you do it, you can open the checkboxes, which give you more gold. 2mp will provide you with 30000 gold, 4mp will give 70000 gold, and so on. Do your arena with including the team arena as well. The same thing is in there as the mentioned one.
Friends
Go for your friend list. Send and receive gold as much as you wanted. To send, there should be active friends. In your friend list, by pressing the send/receive all golds button, you can earn and spend more gold. But remember to keep there only active friends. Inactive friends will not benefit you, so you just remove them from the list. This is a free method to earn more gold in Hero Cantare.
Watching Ads
Watching ads is not something we always recommend but, of course. You can earn gold from this method too. It is a secure method compared to others. Go to your system mail, and you will see an option to watch ads. You will have the chance to watch an ad every single day for three times. Do it three times per day and earn up to 50000 gold. This is the freest and often a method for game players to try on winning gold.
Doing Quests
When you go to the world, you will see different kinds of quests. They will present in almost all of the shops. For example, if you take an exchange shop right in the world, you will see a quest when you accept that it will give you the experience. Like that, when you try different quests, some of the quests here are giving you the gold. This is also a free method to earn gold.
Hero Cantare is something that can attract you towards it without leaving you not to play it. It has a fantastic graphics and combat system, and the unique features of this game will give you more interest in playing it. To understand the basic things here and earn more gold with the right tips described. You will have a more fantastic gaming experience with an excellent Hero Cantare game.