Guitar Girl is an Android Musical Game with a straightforward and user-friendly interface.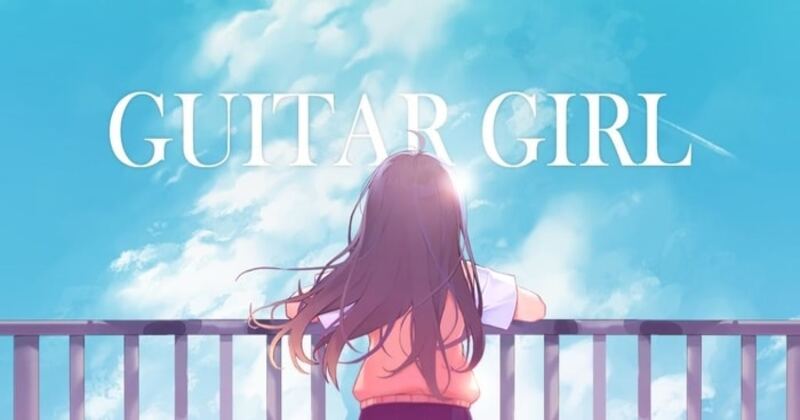 Guitar Girl is categorized as a Simulation game, and NEOWIZ develops it, the developer of the best of the games like TAP SONIC, Brave Nine - Tactical RPG, Kingdom of Heroes: Tactics war, and WITH HEROES - IDLE RPG. NEOWIZ is a South Korean game studio, and it has a team of the best developers, including external artists all across the world.
NEOWIZ never fails to provide the world with amazing and entertaining games and is continuously following their motto: We create satisfying pleasure for our users. We connect you to another world through our games!
Technical Details:
According to the technical details of Guitar Girl, it is lightweight and requires an android version above 3.0.6. You can only play it on touch screen devices because it is a tapper game. More than five hundred thousand people have installed it from the Google Play Store, and it has an average rating of 4.8, Which is not bad at all!
The theme of Guitar Girl: Relaxing Music Game:
If we talk about the game's storyline, it is based on an artistic theme with a cute girl as its main character. This girl is a fabulous musician and wants to make the world happy with her music, but she is so shy to do so in front of people. She is great with music but not confident about her talent to play live with many audiences. So, the Guitar Girl game helps that girl play on social media and built a community with her fans and followers online.
How to play Guitar Girl?
This is basically a Tapper Game, so you have to tap to play the guitar and collect more likes and followers. It creates a fantasy where you will have so many fans and followers who will enjoy your music and appreciate you with likes, being your fans. Your followers and fans can also reward you with chocolate; chocolate is the in-game currency, and the player can use it to buy or unlock more stuff. You can level up, get bonuses, double likes.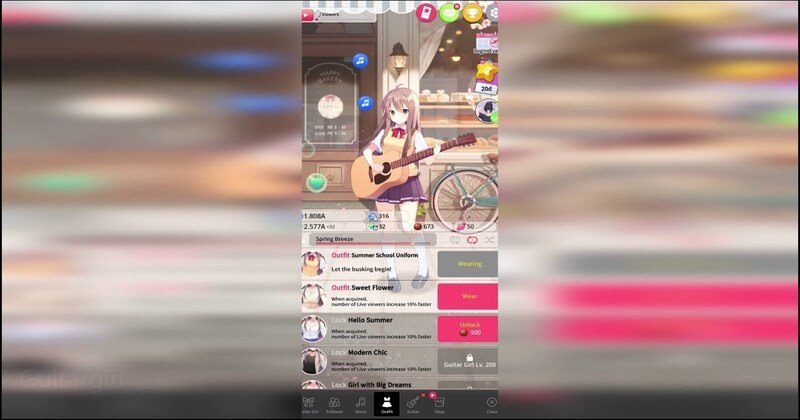 The soulful Music:
Do you know the most beautiful thing about this game? It is so simple and so easy to play; it might only allow the player to do tapping, which is not a big deal apparently but still, why people love this game? So, the answer is its beautiful music!
The musical tones in this game are so relaxing and soothing that you immediately feel lighter and delighted. There are many sweet songs in the provided albums. The soft melody makes the player dance with it and tempts them to play it more and more. Not only this but the Guitar Girl: Relaxing Music Game appreciates the player to a great extent. You can easily level up and collect bonuses, rewards just by showing the little efforts.
Customizations to win Rewards:
In the game, you get customization options; for example, you have different guitars, outfits, locations, you can customize the place, you may decorate the room with different ornaments and change your dress. These customizations not only make the player happy but can also make the player more popular and loved.
For every new cute dress that you wear while playing, for every new guitar, or for every new romantic location you choose to play at, you are being rewarded by your followers and fans in the shape of likes, more followers, and yes, The Chocolates Of course!
Who doesn't want to play that easy and cute game with the prettiest options and such an amazing community that not only appreciates your music but also rewards you with much more!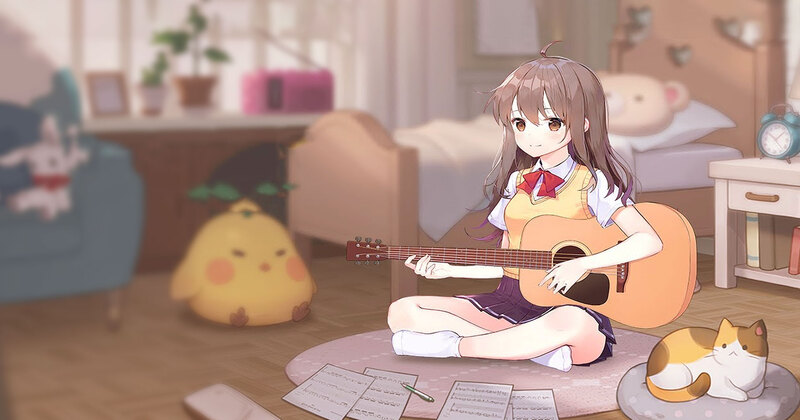 How to be good at Guitar Girl: Relaxing Music Game?
To be good at Guitar Girl: Relaxing Music Game, you have to create a huge fanbase. The more fans and followers you will have, the more successful you will be in the game. Your followers will always appreciate you. Another nice feature in this game is Communication; it also gives you the option of in-game email, your followers can appreciate you with compliments, and you can make friends over there. People enjoy small conversations there. This is super amazing.
More Bonuses and Rewards:
The Guitar Girl: Relaxing Music Game offers a lot of easy bonuses to the players. You do not need a login; just download, install, and play. But wait, if you log in with your personal account, you immediately receive six hundred chocolates and one hundred candies.
Complete the daily missions and increase your achievements. Make sure to check out different events there as you can get a lot of free stuff from there. If you log in for seven days, you get many rewards just by being logged in every day. Who knows if you can win the special outfit of the game that is SNOWY DRESS! Your fans will absolutely love you in that dress, and you can't even begin to imagine the number of rewards you are going to get.
Guitar Girl: Relaxing Music Game with LDPlayer:
You can play Guitar Girl: Relaxing Music Game on your PC too, and for this, you have to install an android emulator.
LDPlayer is an android emulator, and it has solved the problems of thousands of gamers who wish to play android games but cannot do so due to one reason or another. You get to experience the games' insight while playing on PC. With the LDPlayer emulator, you can enjoy it even more with more accuracy, visualization, smoothness, and many other high-end technical features.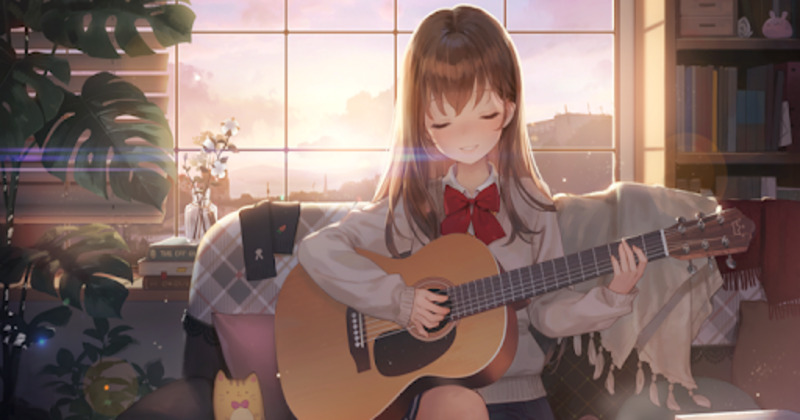 It is free of cost and one of the best resources you can have in your system, and if you are a gamer, it is a must-have for you, easy to install, and all the game problems solved.
Conclusion:
Guitar Girl: Relaxing Music Game is the most trending simulation game on Google Play Store. The game is quite straightforward, yet relaxing and soothing. You can easily learn the game with a few steps, but you have to put your skills to test while upgrading your fans and level.
The main purpose of Guitar Girl is to help a little girl while polishing your decoration skills. Decorate the room, change Outfit, Guitar, and Music while collecting likes and followers. Follow the above-given guide to increase your followers and likes in Guitar Girl: Relaxing Music Game.