Clash Of Clans is one of the first games ever launched by Supercell. Clash OF Clans is an Editors' Choice strategy based which was released back in August 2012. Supercell launched this game on both Android & iOS operating systems, and without a doubt, the game resulted in massive success.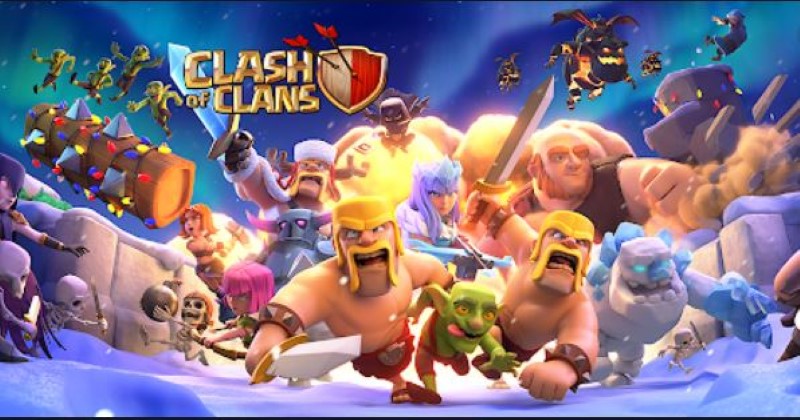 Clash Of Clans currently has more than 500 million downloads along with a mind-boggling 4.5-star rating on the Google Play Store alone. Such ratings are merely seen for strategy games, as they have a lot to cover, and players often get confused playing the game. As far as the gameplay is concerned, you have to build your village and attack the villages made by other players.
As you excel in the game, you will experience the game is getting hard, and you have to improvise your game strategy. Here are some of the attack strategies that will help you once you are on the Town Hall 12 or above.
More Resources Unlocked?
Before you make an attack strategy, you should know what you can use and the most robust effects on the opponent's village defense system. As you upgrade your town hall to level 12, more upgrades and troops will be available for you. Along with that, you will have the ability to make more potions that can also be useful during your attack.
With the upgrade, you will also get access to train more troops and potions. That is going to be positive. The more the troops, the better the chances of you making a successful raid. Once you have evaluated and decided what troops to use, now is the time for you to choose how you will start the attack.
Strong Entry: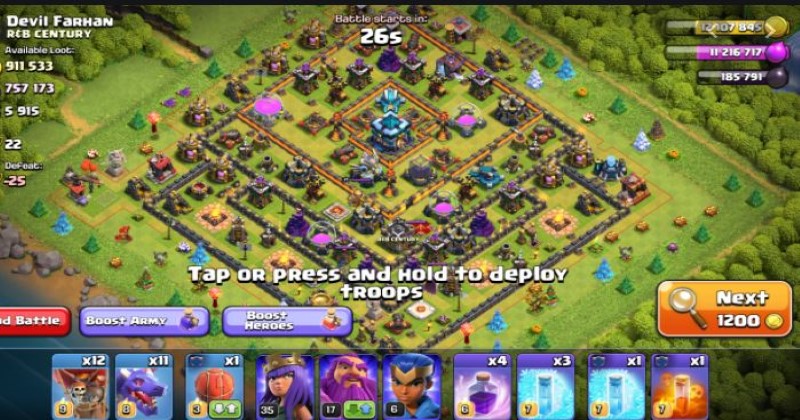 While you start your raid, you need to make sure that the initial start is vital. By this, we mean is to deploy the right amount of troops not to be easily killed. Instead, your troops can bear a considerable amount of damage. The best start is to use your potions to damage the defense systems that target air.
Destroy them or at least make them weak so that your troops can quickly destroy them. The next thing to do is avoid sending land troops in the start as they will have to bear a massive amount of damage in the beginning, as the walls are concrete and require time to destroy. Sending the air troops will trespass the borders and start to damage.
Once all of the defense is focused on the air troops, now is the time to use a wall breaker and deploy your forces. Like this, you will incur more damage onto the village, and you will receive minimum damage allowing your troops to stay alive for a more significant time and incur more damage.
Scatter Or Bulk – Which Is Better?
Deploying your troops plays a significant role while you are raiding onto a village in Clash Of Clans. Scattering or bulking your troops is a very famous debate that has been going on for the past nine years. Well, this decision depends upon your forces and the type of village you are planning to attack. Some players have built their defense buildings all at one side. In such a build, it is better to bulk all your troops to the opposite location.
This allows you to damage most of the village without getting damage or a very minimal amount of damage. On the other hand, if the defense buildings are scattered, you should choose the place that has the weakest defense and deploy half of your troops at that location. The other half should be disassembled, which will occupy those defense buildings allowing your troops to incur maximum damage onto your enemy.
Upgrade Your Troops:
Upgrading your troops and attack utilities is essential in Clash Of Clans. Upgrading them improves the attack strength and increases the attack speed. Doing so increases the chances of your having a successful raid. Every troop has a separate damage per second rate, which you can improve by upgrading that specific troop.
The more a troop is upgraded, the better it performs. You need to keep in mind that every army is fragile if they are not upgraded to a specific level. With time players often upgrade their defense buildings but neglect upgrading their troops. This is the only reason why players start to lose almost every raid. Even with a high volume of soldiers, they cannot withstand a single shot from the upgraded defense building/ towers.
Add Healers To Your Army:
Healers is the most neglected troop that you can train and attack with, and players often believe that healers are a weak and useless troop to use, but this is not true. The healer is responsible for regaining the health of your attacking troops. For instance, your wizard is getting hit and losing its health, and the healer will automatically start to revive its health and make him unstoppable.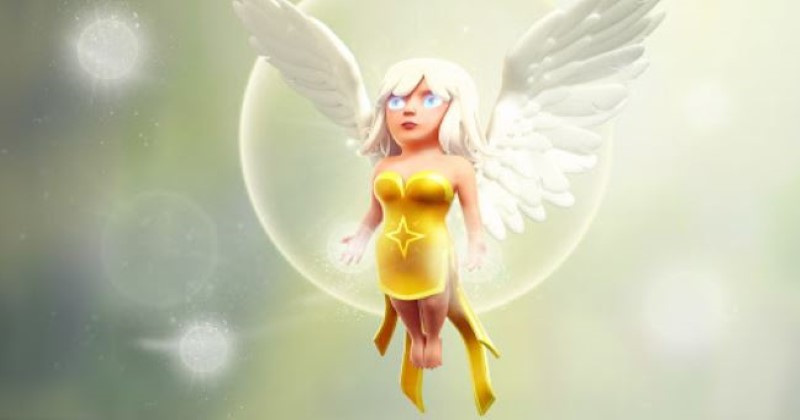 The healer is indeed a weak troop in its initial stages, but once you decide to upgrade it to at least level five, which is not a big deal considering you are on town hall 12 or above. A level five or above healer is a beneficial and robust thing, and you are going to get a massive advantage if you decide to take this small-sized devil along with you.
Conclusion:
We all have seen that Clash Of Clan has wowed its player for the past nine years. The game requires a lot of focus and a great strategy that you will need to excel in the game. The most important aspect of the game is none other than the Raiding.
Raiding requires particular skill and strategy, especially on higher town hall levels. As you upgrade your town hall, the game becomes more problematic because of the experienced players out there. By following these tips and tricks, you can quickly raid like a Clash Of Clans professional player.