Call of Duty Mobile is a free first-person shooter mobile game developed by Tencent Games and published by Activision. It is a console-quality HD gaming on your phone, complete with configurable controls, voice and text chat, and thrilling 3D graphics and sound. The thrill of the world's most popular shooter game is now available on your phone for easy on-the-go entertainment.
Playing the game on the PC is one of the most iconic ideas of all time; you can play this game on PC and enjoy the most out of it as LDPlayer gives the most fantastic features of all the time.
You can play iconic multiplayer maps from Call of Duty: Black Ops and Call of Duty: Modern Warfare, which are now free to play for the first time. Alternatively, you can team up with friends in a brand new 100-person battle royale survival map. Join in the fun with millions of other players from all over the world!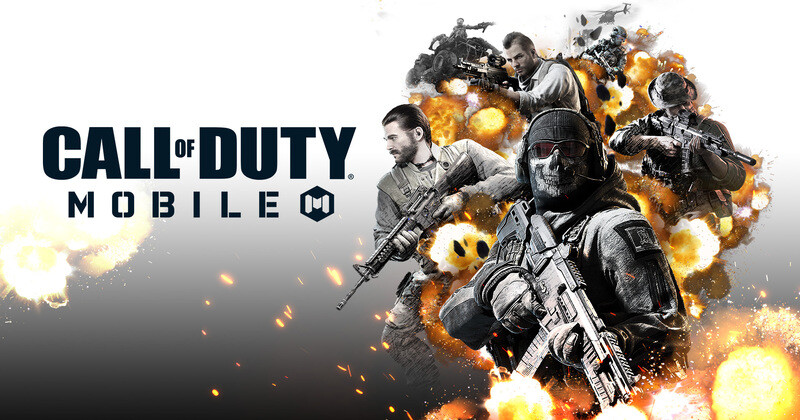 As you progress through CALL OF DUTY: MOBILE, you will be able to unlock and earn a plethora of famous characters, weapons, outfits, scorestreaks, and pieces of gear that can be used to customize your load-outs. Bring these load-outs to the battlefield in Battle Royale and other exciting PvP multiplayer modes such as Team Deathmatch, Frontline, Free for All, Search and Destroy, Domination, Hardpoint, and many more.
Use your skill and strategy to battle your way to the top in competitive Ranked Mode or win the most Clan prizes while playing with friends. In this thrilling free-to-play multiplayer shooter, compete and fight against millions of friends and foes.
CALL OF DUTY®: MOBILE offers complexity and depth in an ever-changing experience, whether in gameplay, events, controls, or load-outs.
KRM 262 Overview:
Because of its one-shot kill potential, the KRM 262 is ideal for exceptionally tight spaces. While you cannot use this gun at long ranges like a sniper rifle, you must be more creative in approaching enemies and gunfights. Because you're only allowed to shoot at close range, here's a build you can use. Equip the Marauder Suppressor, the RTC Light Extended barrel, the No Stock, the Speed Up Kill Perk, and the MIP Laser 5mW. This build will provide you with the most movement and hip fire range, as well as the ability to speed up whenever you get a kill. In Call of Duty Mobile, the KRM 262 is still the go-to shotgun.
Shotgun with a pump action. Killing enemies in close quarters with a single hit. The KRM 262 makes a reappearance in Call of Duty: Mobile. It was included in the Season 3 update.
In Multiplayer mode, the only differences between it and the Black Ops III variant are a wider variety of attachments and the lack of a guaranteed two-shot kill over longer ranges. The player can use Gunsmith to equip attachments like Sawed-Off Barrel and No Stock to significantly increase movement and ADS speed, making it an effective run-and-gun weapon while sacrificing range.
A Choke or Marauder Suppressor can help to mitigate this. It is also capable of long-range shooting with the right attachments, with an insane one-shot kill range of meters to the head with an Extended Barrel, Marauder Suppressor, and 500g Slugs, even while hip firing. When aiming down the sights, the pellet spread is significantly reduced, as with most shotguns.
In Battle Royale mode at close range, the KRM 262 can guarantee a one-hit kill on enemies without body armor and with 100 HP. It is available as Common and Rare blueprints on the floor.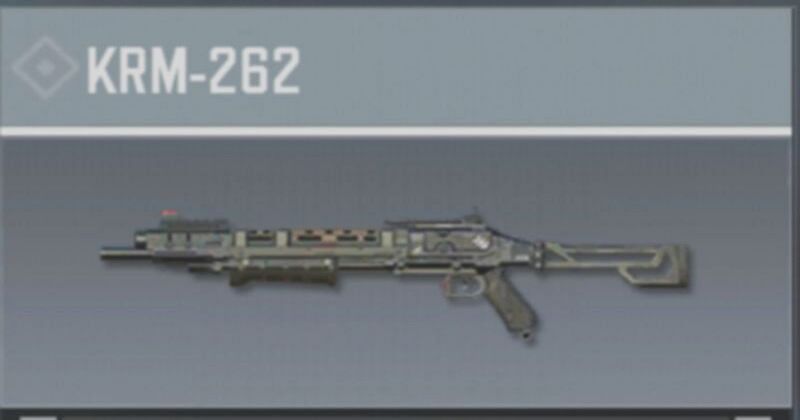 KRM-262 Stats and Description:
The weapon which is mentioned belongs to the class of shotguns. It has a damage of 35x8 (base mag) 104-86(500gr slugs) with a damage multiplier
1x35 (everywhere), 1.2x104 (head, with 500gr Slugs), 1x104 (everywhere else) it has a Magazine Size of 8 rounds (10 w/ Long Ammo Tube or Extended Barrel, 12 with both combined;5 w/ Sawed-Off Barrel, seven if combined with Long Ammo Tube) It is at Unlocked Level 43 with a Reload Time 4.55 seconds (base mag) and Rate of Fire is 55 RPM with a Fire Mode Pump-action.
| | |
| --- | --- |
| GUN | STATS |
| Damage | 98 |
| Fire rate | 28 |
| Accuracy | 51 |
| Mobility | 73 |
| Range | 39 |
| Controls | 42 |
KRM 262 Attachments:
Here are the suggestions on using the best attachments load-outs for the KRM-262 shotgun:
Muzzle: Marauder Suppressor.
Stock: RTC Steady Stock.
Barrel: Extended Barrel (+2).
Rear Grip: Stippled Grip Tape.
Laser: MIP Laser 5mW.
Muzzle: This muzzle extends the already impressive range of the COD Mobile shotgun. The Marauder Suppressor, of course, silences the KRM-262. It also extends the damage range and increases the density of bullet spread. The disadvantages are ADS speed and moving ADS bullet spread accuracy.
Stock: The theme is carried on in this COD Mobile stock. While decreasing ADS speed and moving speed increases ADS bullet spread precision, flinch steadiness, and lateral recoil steadiness.
Barrel: The KRM-262 gets its power from the Extended Barrel. The advantages include ADS bullet spread accuracy, damage range, and lateral recoil control. However, it reduces movement and ADS speed.
Rear Grip: The Stippled Grip Tape in COD Mobile increases the speed of the KRM-262 shotgun. ADS bullet spread precision suffers, but ADS speed and sprint-to-fire speed improve significantly.
Laser: The MIP Laser 5mW aids the accuracy of the KRM-262. This attachment improves hip fire precision and sprint-to-fire speed. The visible laser sight is a disadvantage.
This KRM-262 attachments class setup increases its accuracy, range and decreases overall mobility.
Perks of Using KRM 262:
Lightweight: Lightweight increases sprinting speed by 10%, offsetting some attachments that reduce sprinting speed.
Dead Silence: It is a classic Call of Duty perk. It works the same way in COD Mobile. The player's movements are entirely silent.
Quick Fix: Quick Fix enables COD Mobile players to regenerate health after a gun or knife kill instantly.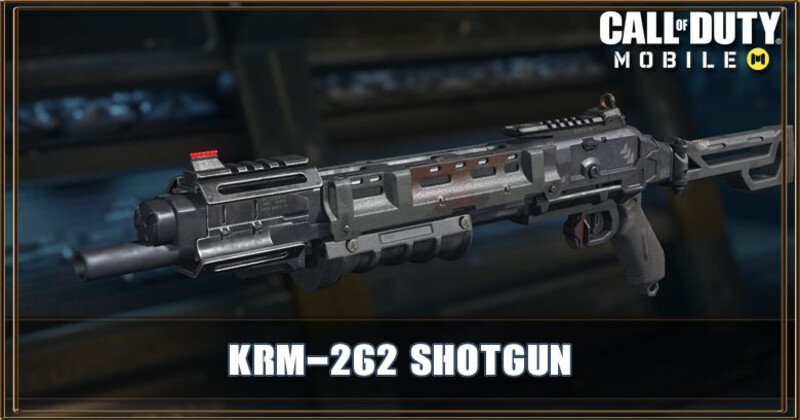 Best Weapons to Carry with KRM:
Following are the best weapons to carry with you for assistance when you carry KRM 262 as your primary weapon.
Knife: The knife in COD Mobile is a lot of fun to use. The use of a shotgun allows for close-quarter combat. If you're in a fight and need to reload, lunge at them with the knife and finish them off that way.
Frag Grenade: The Frag Grenade is precisely what it sounds like. Use this as your lethal choice of weapon to clear out campers and places where you'll want to set up shop.
Flashbang: The Flashbang assists COD Mobile players in their rush into battle. The KRM-262 can wipe out an entire room full of enemies with a well-placed flashbang that temporarily blinds them.
Improvements After using Attachments:
Following improvements in the stats are seen when you have used the mentioned attachments in the game.
| | |
| --- | --- |
| GUN | STATS |
| Damage | 98 |
| Fire rate | 29 |
| Accuracy | 67 |
| Mobility | 65 |
| Range | 54 |
| Controls | 42 |
Skins of KRM 262:
| | | |
| --- | --- | --- |
| NAME | RARITY | HOW TO GET |
| Waterproof | Epic | You can acquire this skin in Hydro shock Draw. |
| Cutting Edge | Epic | You can acquire this skin in Synaptic Crash Draw. |
| Duel | Uncommon | You can acquire this skin in Enlightened Lotus Crate. |
| Eagle Claw | Epic | You can acquire this skin in Season 2 Battle Pass Premium tier 35. |
| Crisis | Rare | You can acquire this skin in Season 2 Featured Event: Quick Trigger. |
| Future Buzz | Epic | You can acquire this skin in Heavy Storm Crate. |
| Tire Chains | Uncommon | You can acquire this skin in Season 1 2021 Lucky Board. |
| Winterwood | Rare | You can acquire in Season 8 Multiplayer Ranked (Veteran III) |
| Joy Buzzsaw | Epic | You can acquire from All Jokes Crate |
| Black Top | Uncommon | You can acquire from the Elite Marksman Seasonal event (S11). |
| Point and Click | Epic | You can acquire this skin in Season 11 Battle Pass Premium Tier 10. |
| Revolution | Epic | You can acquire this skin from Covert Crate |
| Sight Unseen | NA | You can acquire this skin of KRM-262 Sight Unseen in Frenzy Killer Seasonal Event. |
| Lava | NA | You can acquire by Opening Season 3 Platinum Crate. |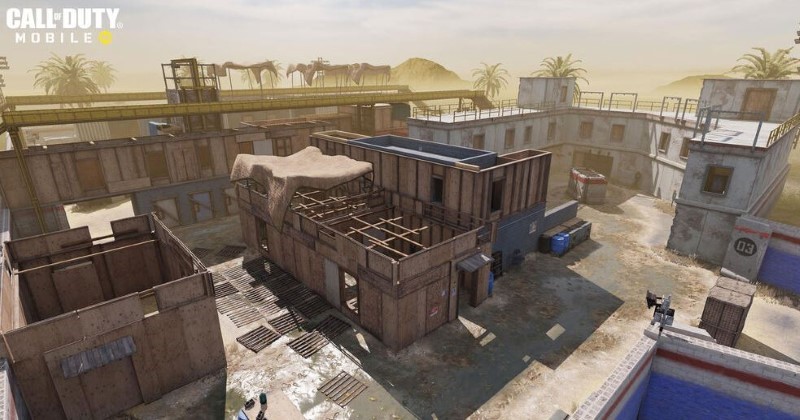 Conclusion:
The above guide directs you entirely about the weapon KRM 262, the fantastic weapon among its shotgun class, the user attachments, where to get it unlocked, how you get it unlocked, instructions about how to use it, against whom to use it, etc. Furthermore, the guide also elaborates on the best skins of this type of gun. Also, in this instructions manual, we have listed the majority of the weapons features and their stats and description that you can obtain and use without spending an honest penny, though you will have to work hard a little to use some of them and slide yourself to victory.
We all know these excellent weapon skins are popular among players because they tell the story of a specific gamer playing the game. Most of the time, the CALL OF DUTY mobile weapons refer to characters from the CALL OF DUTY franchise.