Epic Seven is a pretty exciting and rising game in the gacha world, and this RPG has taken a lot of popularity for past times. It had so many impressive updates that affected the game's sound and fertility, and so far, it only gained success as an RPG.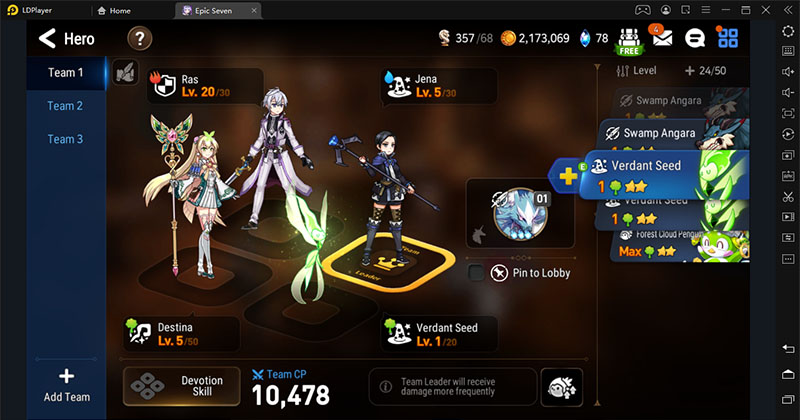 So in every RPG, one thing players are interesting to know is their characters or the tier list. We always like to know how our characters have built strongly and what skills they have to make our gameplay strong. There are plenty of characters available in Epic Seven, and they all come with an instance ranking. Although there were constant updates for heroes, every one of them came super effective to the games and their instances.
So who will be much preferred to all of the PVE battles in Epic Seven? We will find out here, and you can now play Epic Seven on PC by LDPlayer.
Best Teams for PVE Battles
When you start your game with some real-time adventures by Epic Seven, you might need to reroll several rerolls to earn the best heroes. In case of searching for the top tiers who work for a great adventure, it is better to use Vildred, Sez, or the Angelica to earn a good help for a best dealing with enemies.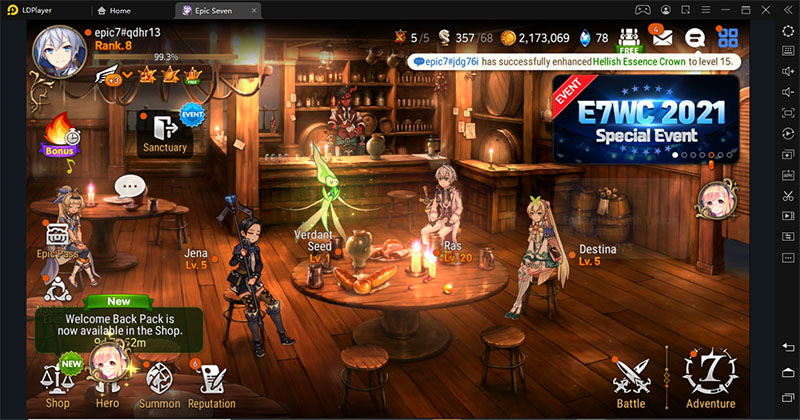 You can reroll through LDPlayer as much as you can, and there is enough time for it. So don't ever make your PVE team with just one minute and take time to build some most robust units for your team as it helps you a lot to pass through more challenging stages. As a starter to the Epic Seven, you need to build the most vital units, which will help.
Suppose you have chosen Ravi. She is a great hero who can sustain through every battle in Epic Seven successfully. She is doing great with her roles to the battle stages, and Clarissa, Destina, and the Achates are also great working units for Epic Seven PVE battles. Although it is considering the five-star heroes as the best, you will still get lucky with some 2.5-star units as well.
Try to pull Ken from the Epic Seven as he is a great pull for the team, and his excellent performs will lead you to become a success in every PVE stage. You don't have to invest in many units that don't own excellent grades and if you intend to invest in 5-grade units, make sure they are the top-tier heroes. Otherwise, you shouldn't be worried about them anymore as you will need some extra resources to successfully the PVE stages.
In every selection of heroes to the PVE stages, you need to focus on their speeds. Your characters should have a precise speed within them, and that team should have a tank that can shot a few at once. Choose Abyss or the Boss hunt according to your situation and continually consider the best performing in their skills. Do more research on the tier lists, as they will be beneficial for the PVE stages.
These are the examples for the teams in a PVE battle.
Ravi / Elson / Silk / Achates
In this team, you can use Ravi as your Tank to deal with more significant damage to the whole stages. Ravi's best quality is that she is damaging her enemies with a fair amount and her attacks are so devastating. Use Silk as help for Ravi because Silk can be helpful for her to trigger many of the dual attacks with the help of the Infinity Basket.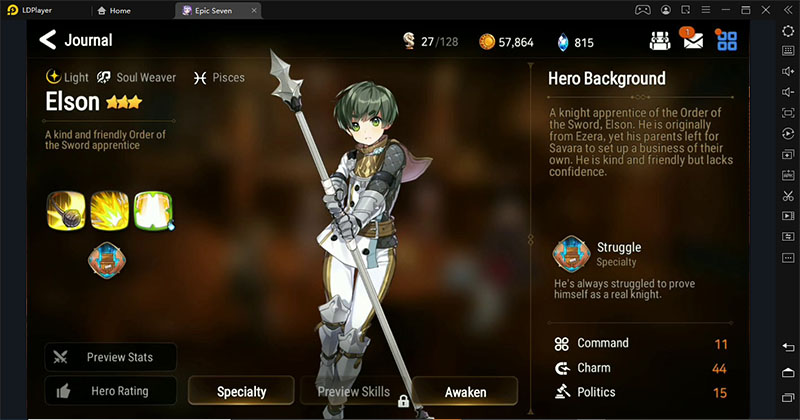 So it makes a path to let free attacks by the Ravi to life steal. For Omni support, you need to use Elson, and for every PVE stage, you will need a healer. In that case, we use Achates as the main healer, and this hero will help remove the anti-healing debuffs from Ravi. Anti-healing debuffs are causing ways to the death of Ravi, so a healer like Achates will be very helpful for her survival.
Sez / Elson / Lots / Silk
Sez is a hero who makes additional attacks and has pros for the team set up as the passive. You can take support from the Lots for making Sez a speed hero, and with the help of Lots, Sez becomes more triggering with his healing and attack powers with the Infinity Basket. Sez is the best hero to damage enemy bosses and considers adding other characters to build some advantages for his gameplay through PVE stages.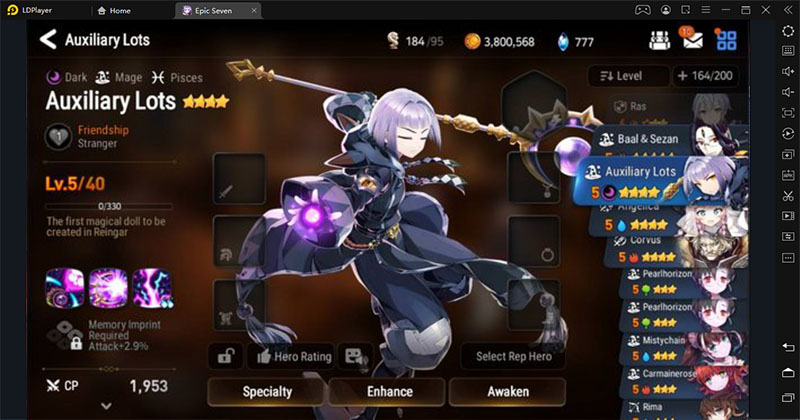 Elson / Angelica / Lorina / Tieria
This is a well-built team and can be considered as a three-free unit made for attacks. In here, Achates is the character who plays both the healer and the tanker roles in the first slots, and Elson and the Tieria are the heroes who engage with the massive attack.
Elson and Tieria can provide the team with high defense downs and combat readiness for Lorina, and it will be helpful for Lorina to remove all the damage. You can use Lorina as your main DPS in this team, and you will never get disqualified in any bosses or the elements.
Kikirat / Alexa / Elson / Achates
If you use this combination for your PVE stages, you might need the buff-ups for Kikirat as long as you can. Elson is an excellent defense buffer, and he will be accommodating for Kikirat, who does a large scale of defense damages to the enemies. If you buff up Kikirat, it will lead that hero to earn incredible speed and combat readiness.
Alexa is the best DPS unit that can boost up their combat readiness levels into high, and you can use CarmainRose as a replacement for Alexa as well. Every team needs a healer to reduce the damages, and here, Achates is our healer. Achates can heal the allies faster, and this hero will never get harm with a possible amount with a speed lack from the speed buffs.
Tama / AVildred / CZerato / Sigret
Tama is a hero who has an excellent attack buff, and she can cleanse every transformation, heal, and the CR push. She is stacked with an amazing speed to the team and holds an incredible speed. And as a farmer, Avildred is best for PVE with the resurrection safety he has, and he doesn't own any elemental disadvantage in the game. As AVIldred is a top tier, you will get sky stones for every week of the game.
Use Sigret as it is a massive monster for Wyvern, and you will be benefited from Sigret due to the usage of battles. This is a fun and an increasing unit, and she is more capable of gearing into better.
CZerato is an excellent help for the labyrinth, and he holds the best morale score in the right team. If you need the best front liner as a tanker, select CZerator without any doubt. He deals with every debuff return inflicted towards him, and gearing him up can be done through the Abyss-free life steal.
Conclusion
When creating an excellent team for your PVE, players have to be careful about their speeds and their strengths for the attack. And it is better to have top-tier heroes for your team as they become beneficial to the game. Use a tanker in every PVE team you created by rerolls, and they will give a real-time challenge to every PVE stage in the game.