Atelier Online: Alchemist of Bressisle is the just came RPG game that will be revolving within our RPG world, and this came out to the gaming world with a main story of the Atelier. We have seen it was launched back in Japan, and this amazing game has released now with a wonderful twist.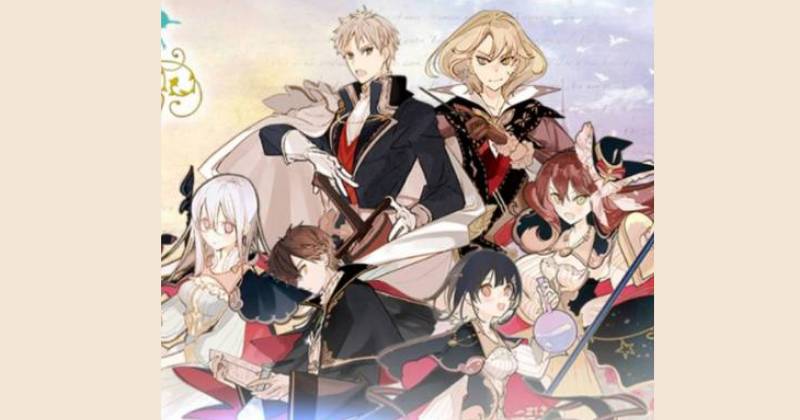 You will see Alchemists operating the other alchemists towards finding items and materials, and this is your task done in the game. You can perform this team-wise and or individually, and by moving within your field, you need to defeat your enemies by attacking them. So how you do these all? It is a task coming through your heroes or the alchemists.
So to perform better gameplay in your field, you need to have a proper understanding of the characters in here, and we are bringing out those character guides in here by our tier list. So gamers, now download Atelier Online: Alchemist of Bressisle on PC and get to know your Alchemists from here.
Tier List of Atelier Online
As this game has been just released to the world, no core tier list made into this game, and it is yet to be released. So we have a JP versioned tier list on this game until the Global English version releases a core tier characters to the game. These are ranked into categories as follows.
S Tier – this is the strongest unit available in the game, and they will not face any hard situation in the game as they have the highest stats available here.
A Tier – this tier category would only be second to the S tier, and they have the same capacity of skills just like the S tier ones. They might not be good for facing the situations like S tier heroes, but still, they are best.
B Tier – B tier heroes are the least skilled ones in this game. They are not bad, and they will be useful for when you are in the early game phases.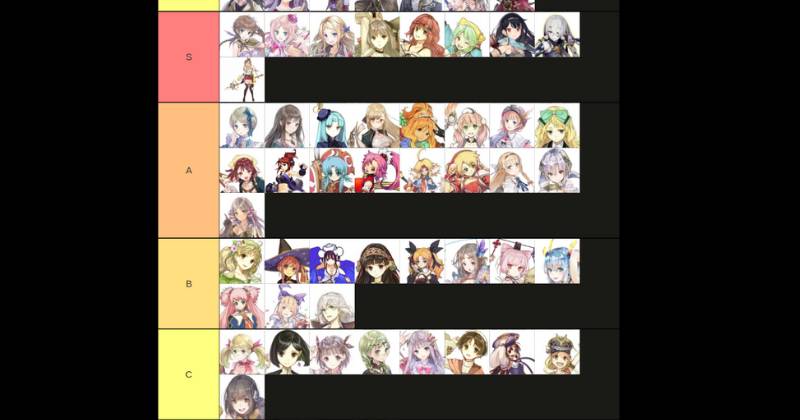 Character Tier List
Alchemists on this game will come to you as Characters, Weapons and Shields.
Character Tiers
Marie – Maries belongs to the S tier as the strongest alchemist in the game.
Bergamot is an A tier character, and she is also playing a decent amount of skills in the game. Bergamot can be identified as the best alchemist you will see in the game, and she is serving as a lecture to the Department of Alchemy. She will be the protagonist's headteacher, and she is mastered in water, wind, fire, and earth called alchemies.
Marjoram – A tier character who Is being capable of handling several situations
Rorona – this is an A tier character who is mastery within several aspects of the game.
Protagonist or the Defaults Character on the starter – there are two types of protagonists coming in this game: male and female. These both are adopted children, and they were raised in the academy.
Tandrion – this is a B tier character that you can use for the early game.
Catnip – as a B tier character, use this alchemist strategically on the game.
Anise Hyssop – this is an S tier character, and she is very calm in the game. She has a great knowledge hiding behind her, and in the academy, Anise has already ranked for best than others.
Sorel – this is an A tier character, and she will be a protagonist classmate. You can see this alchemist as a witch of Apprentice, and this is a cheerful character. This character would be a glutton to the game.
Will bell – this is a witch who belongs to the A tier, and she is controlling the truth of exceptional. She is practising magic, and she is an idle character on arrogant.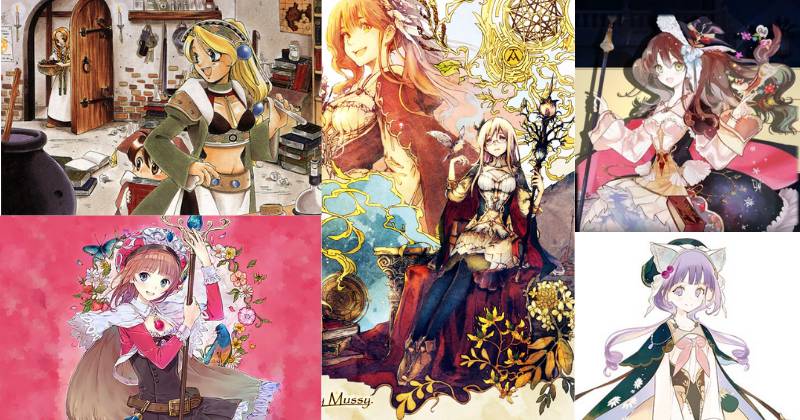 Weapon Tier List
Swordmasters Longsword on S tier
Sword of Dark Knight on A tier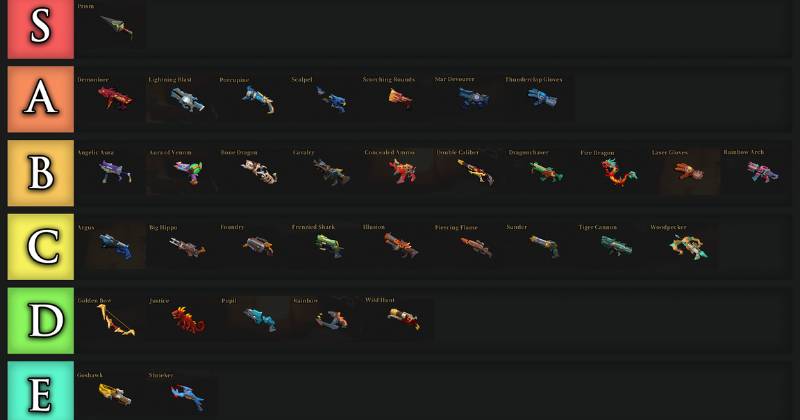 Shield Tier List
Dark Night Shield by A tier
How to Reroll?
For rerolling, you got the opportunity to reroll for a weapon or a character. For a reroll, you need the gacha currencies in the game. Reroll comes with the following steps.
First, you have to complete the tutorial as usual as other RPGs. Finishing the tutorial will take up to few minutes, and then you will have the chance to unlock the menu of the gacha. After that, you have the opportunity on claiming the gacha from the tutorial. And then you are going through the map. There you will have to clear several missions and learn the battle basics until this tutorial finishes.
Once you have done with the tutorial, you have to navigate through the main screen and tap on the gift box or the icon of the present box. Then you can claim the rewards of your pre-registration. In this stage, you are getting 300x coles, and those are enough for you to make a draw of 10x.
After finishing up these steps, you can go into the gacha menu, and you will see the banners you earned and your available ones.
Banners on Atelier Online Alchemist of Bressisle
There are so many banners available in this game. And those come with some specific celebration banners for the characters. There are also the banners of the Launch celebration, Cole gacha, Weapon chance up and the Ticket gacha as the banners.
The event banners like Totori or the launch celebrations are limited times, and they will offer you certain characters or weapons. Our recommendation for your reroll banner is to choose the event banner. But if you are specifically choosing a weapon, there are also some event banners.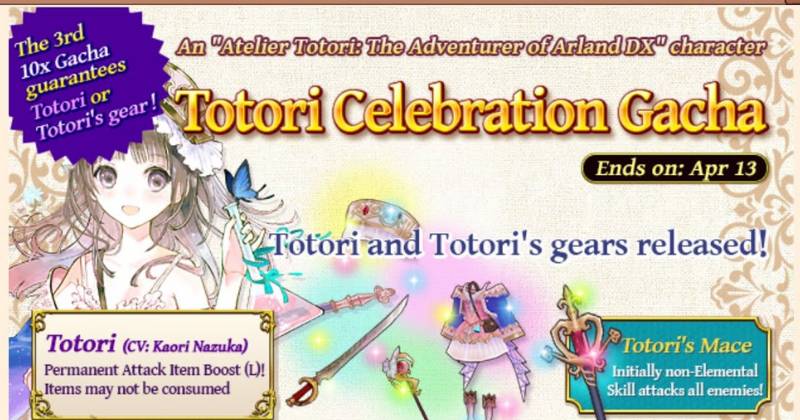 What should you reroll for?
In this game, players have to pay attention to rerolling a top-tier character or a weapon of 5 stars. Rorona, majoram, Marie, Totori and the Bergamot are good for rerolling. Remember that these are not the best ones you can reroll in, but they are good at your support.
Recommended 5-star weapons on rerolling
S tier Swordmaster's Long Sword
Rerolling through LDPlayer
If you want to have a fast rerolling to earn the best you can, follow these simple instructions with LDPlayer.
Download LDPlayer, the emulator, onto your device
Install to the device and go to the store to find Atelier Online Alchemist of Bressisle
After you found it, install the game into your device.
Take the first emulator and create copies of it. Create as much as you can be based on your hard disk
Open all of the cloned emulators and click the feature called

Synchronizer.
After synchronizing, you will be able to start playing Atelier Online Alchemist of Bressisle on all of the copies and then follow the reroll steps.
Conclusion
Atelier Online Alchemist of Bressisle has been released to the world, and now it is time to choose your best hero. Refer through this guide and take a chance on earning the best hero you can with this new RPG.
Download

Atelier Online: Alchemist of Bressisle

on PC