Arknights is a Strategy Game developed by Yostar. The new Maria Nearl Event has just been released for the game. The event lets you purchase items from the Event Shop which lets you buy items and lets you obtain exclusive rewards. We're going to be talking about everything you need to know about the Maria Nearl Update including patch notes, event details, rewards, and more. If you haven't already, here's how you can download and play Arknights on PC.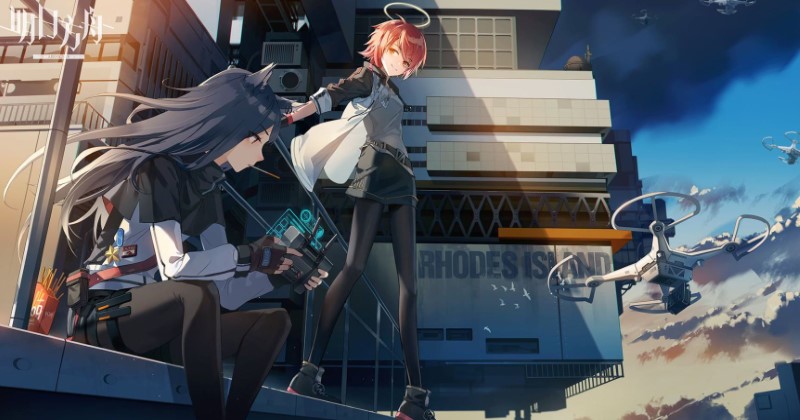 Event Overview:
The Nearl Family Event has finally arrived. The event spans about two weeks and requires you to clear 1-10 before you can participate in the event. Event currency will only be dropping from event stages and it can be used to buy items from the event store. The event currency is Misezko Match Tickets. There will be event missions for clearing stages and other milestones too.
The stages will be separated into two different parts:
Jousting Arena: 4/8 - 4/22: normal stages that drop event currency and elite materials, open the entire event

Gloompincer Cage: 4/15 - 4/22: EX and Challenge stages, open on the second week, first-clear rewards only.
Whiplash is the event Welfare Operator and also acts as the Support Guard.
Event Rewards and Details:
Shop Efficiencies are used as conversion rates to understand the differences between each item and to decide what particular items you wish to purchase. Here's a complete overview. If you still are confused about how you can win your matches in the game, here are some quick tips for Arknights.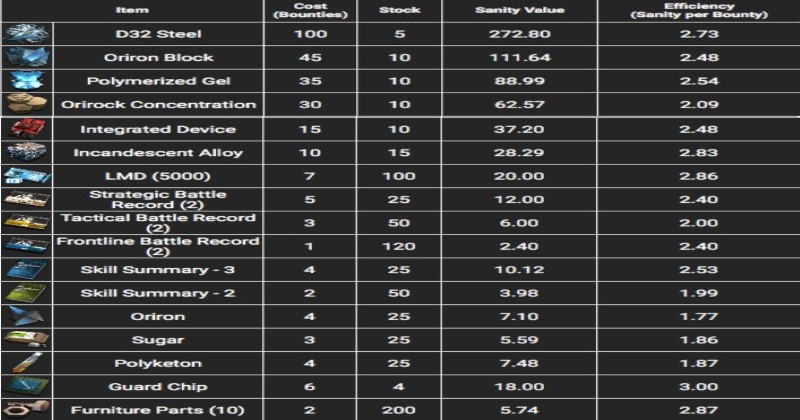 The Dreambind Castle Collection: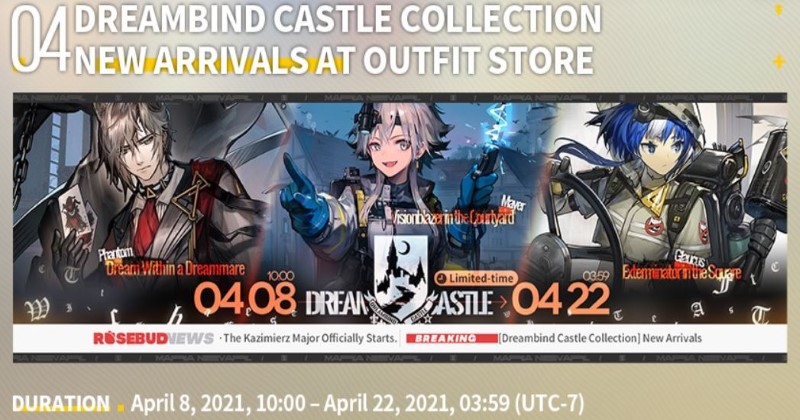 New outfits have also arrived at the store, the Dreambind Castle Collection will be available from the 8th of April 2021 to the 22nd of April and will include outfits for the following operators:
18 OP: Phantom Mayer
15 OP: Glaucus
Complete Event Farming Guide:
Here are a few tips you can take advantage of to take your farming to the next level in the Maria Nearl Update. Firstly, Event Currency will only be dropping from Normal Event Stages while the total needed to clear the shop is 6554. You can expect your total from event missions to be about 1190 while the remaining currency you need from normal event stages is 4184.
Since currency drops at a rate for 1:1 of sanity spent, 4184 Sanity is required on normal event stages. The total sanity required to clear the store is 4224. One week of Annihilation will require around 125 Sanity while the total Sanity required is 4549.
Do note that Natural Sanity regen supplies 3360 over 2 weeks. The weekly mission pots give an extra 400 for a total of 3760. 3960 if you save from the week before. Thus, f2p players may not have enough sanity to clear the shop. Players should save all possible pots from previous weeks and carefully spend currency.
Farmable Materials From Event Stages: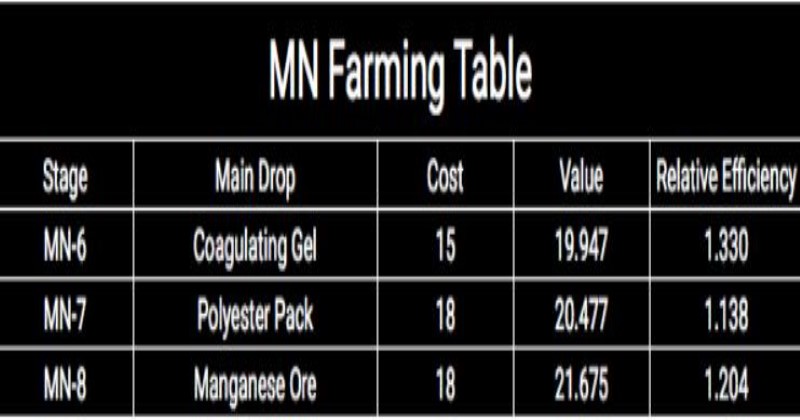 Here is the complete MN Farming Table for your reading pleasure:
Featured Operators:
Here are the featured Operators in Arknights that you should know about in the Event Headhunting banner which will be open from the 8th of April 2021 till the 22nd of April.
6 Star Rate Up: Blemishine – Healing Defender
5 Star Rate Up: Aosta – Boomstick Sniper and Platinum Anti-Air Sniper
4 Star Rate Up: Bubble Normal Defender
New Nearl's Living Room Replica Theme: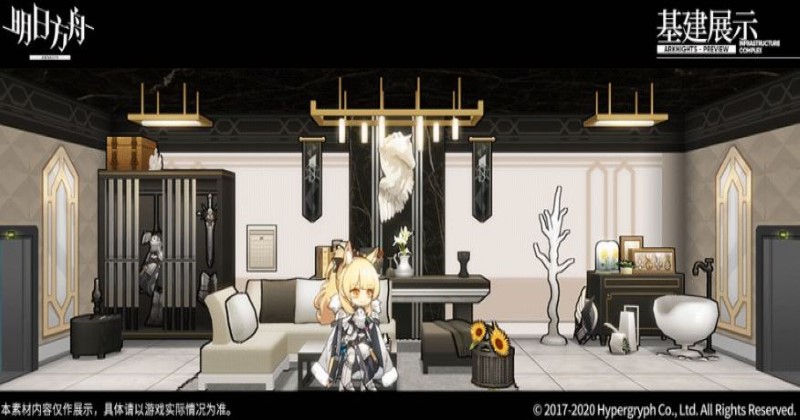 You can get the Furniture Theme from event stages, mission and store, and the Furniture Shop. The total ambiance you need for the theme is 5000 while the total cost is 1885 Furniture Parts or Originate Prime.
LDPlayer Features for Arknights:
LDPlayer is arguably the best Android Emulator out there for all kinds of games including Arknights. Unlike most other emulators, it runs butter smooth on low-end hardware while also maintaining stable CPU and RAM usage.
Rerolling is an integral part of Arknights. Most of the time, you won't be getting re-rolls until you roll on multiple accounts. Here's a guide that can help you re-roll fast on Arknights. By using LDPlayer's Multi-Instance Sync, you can set up multiple accounts and re-roll on them at the same time. This helps increase the entire process's speed by a staggering amount which helps you get on top of your competition much quicker.
Conclusion:
The developers have stepped up their game for Arknights in the recent Maria Nearl Event. With the introduction of new cosmetic items, alongside the Deambind Castle Collection, now is the best time to hop into the game. By taking advantage of the LDPlayer features mentioned above, you can become the best player in the game in no time!