Almost everyone is playing Among Us in 2021, and if the game itself isn't fascinating, you should look at different Modes. Among Us is one of those games, which got famous at the end of 2020, and the reason is quite simple. The game is fun and engaging, unlike many other games. You can't get bored or tired by playing Among Us. Today, we will talk about T-Rex Mode and how you can download T-Rex mode, among many other things.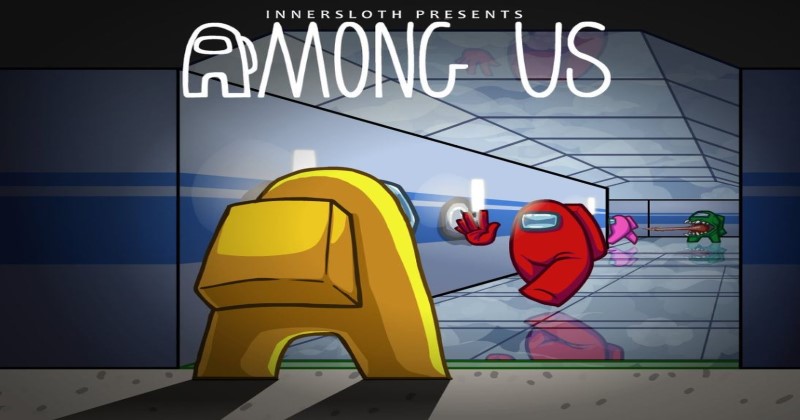 Among Us Different Modes:
There are several different modes in Among us, which you can download to have more fun in the game with your friends and family. Some of the most popular, exciting, and funny modes are as follows:
T-Rex Role Mode

Hide and Seek Mode

Dead by Daylight Mode

Frantic Mode

Small Talk Mode

Murder, She Wrote Mode

Hitman Role Mode

Doctor Role Mode
Everything to know about T-Rex Role Mode:
First of all, T-Rex Role Mode allows the Imposter to transform into a Hungry Huge Dinosaur while giving you three massive abilities. Jump, Bite, and Roar.
Jump allows you to jump anywhere on the map and even kill more than one crewmate with just a single jump. Jump also enables you to overview the entire map in the Skeld, Mira HW, or Polus Map. Meaning you will be able to see every room and location of crewmates. All of this gives you the ability to jump at the right location at the right time.
Bite allows you to eat any of the crewmates and poop them, which is quite funny in its way as the poop never goes away.
Roar allows you to roar and stun nearby crewmates giving you enough time to go somewhere else and turn back into your normal self.
After using any of the three abilities, you will have to wait for the cooldown to use it again, but in that time, you can also kill a crewmate by just being a typical Imposter. Jump and Bite has a 30-second cooldown, whereas Roar requires 20-seconds before you can use it again. Unlike any other mode, T-Rex Role Mode is the ultimate killer mode and benefits Imposter in every scenario. All you need is your Imposter Skills and use those skills to survive.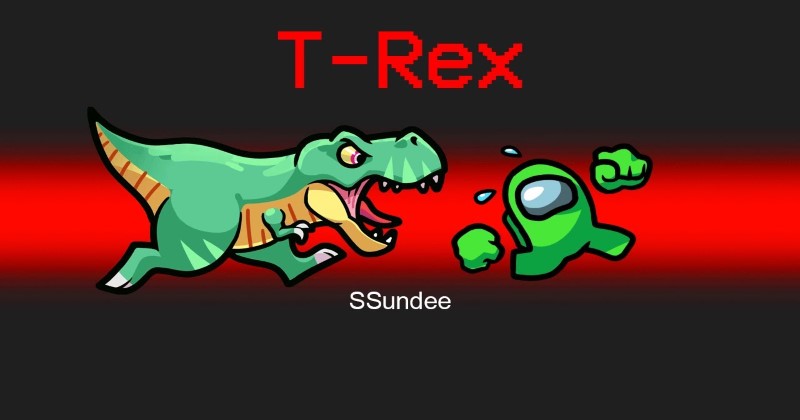 You will be safe and will be able to kill crewmates as long as you play it safe and wait for the opportunity to kill more than one crewmate in T-Rex Role Mode instead of killing crewmates one by one.
The best part about T-Rex mode is that you can stay Dinosaur as long as you want, but it might not be a good idea because of multiple reasons; for example, other crewmates can hear you walk around the map, see you jumping somewhere, and hear you eating other crewmates.
How to download and play T-Rex Mode?
T-Rex Mode is made by LoafX for a YouTuber SSundee and his friends and is currently not available for download. However, there's a massive chance that it will be available soon because of its popularity. Other than that, you can play T-Rex mode without downloading it, but it all depends on your luck. Maybe you are lucky enough to join a random room that uses this mode by joining the server that has the T-Rex mod model installed.
We will share the method and download link as soon as the T-Rex mode is publicly available for everyone; till then, you can check out our guide on Hitman Mode and Doctor Role Mode.
How to Transform in T-Rex Mode?
If you are the Imposter in T-Rex mode, you will be able to see four extra buttons on your screen. In the middle, you will see the Transform button, which allows you to Transform into a Dinosaur, which then opens the ultimate abilities of T-Rex Mode. While being a Dinosaur, you can kill as many crewmates as you want, unlike a typical Imposter.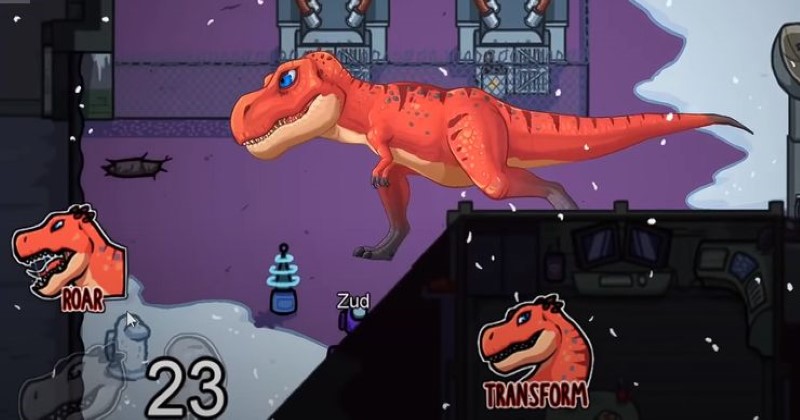 LDPlayer Features and Among Us:
LDPlayer allows you to download different mods directly on your PC and use them to enjoy your game; for example, you can download Mod Among Us for Minecraft. This mod allows you to use Among Us characters and game plan in Minecraft.
You might be wondering why do you really need LDPlayer except just for Among Us Mod for Minecraft? That's the best question so far, why to play Among Us on PC just for the Mod.
To answer your question: LDPlayer is not your regular android emulator; it has a special boost for multiple games; it also enhances your gameplay and provides you a bigger screen.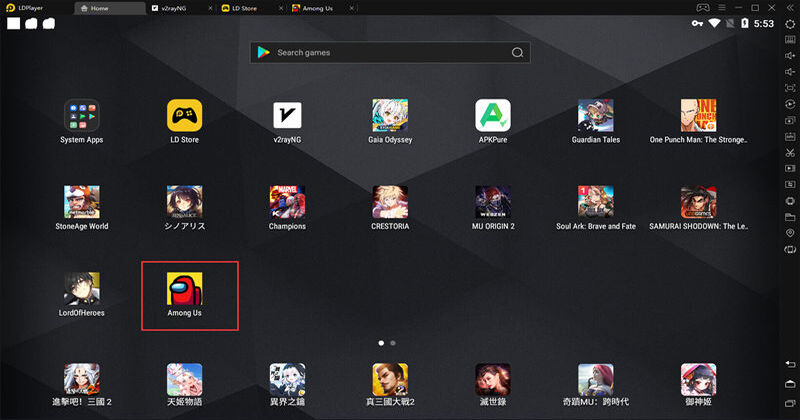 Let's talk about Macro; for example, you have completed a task in the previous Among Us match or map, and now in the next game or map, it is there once again. Creating macro will consider your movements and do precisely what you have done in the previous match or map. Meaning you do not have to complete that task again by yourself; all you need is the macro to help you out, and this is just one feature among all the great features in the LDPlayer. You can also customize your keybinds using the dedicated Keybinds feature.
Conclusion:
Playing android mobile games on PC has become relatively easy and accessible even with low-end PC. All you need is LDPlayer Android Emulator.
You can spend unlimited hours playing games and making your gaming sessions quite different from Mobile ones. Download and Play Among Us PC using the LDPlayer.
You can simply play the normal Among Us modes, or you can use new role modes and make the game more interesting for yourself. The best part about Among Us is that it's a friendly game with no competition at all, but it is also your Halloween or Christmas game while you are with your friends or family.