Get ready to play another Roblox game that makes you survive through the gameplay. It is Creatures of Sonaria, and we are going to look into this Roblox Creatures of Sonaria all creatures from this guide. It is not always easier for a first-time player to get started with the game without having a brief idea of all creatures in Creatures of Sonaria because you have to play as creatures, and your survival will only be assured right after you get to know these all from best.
Content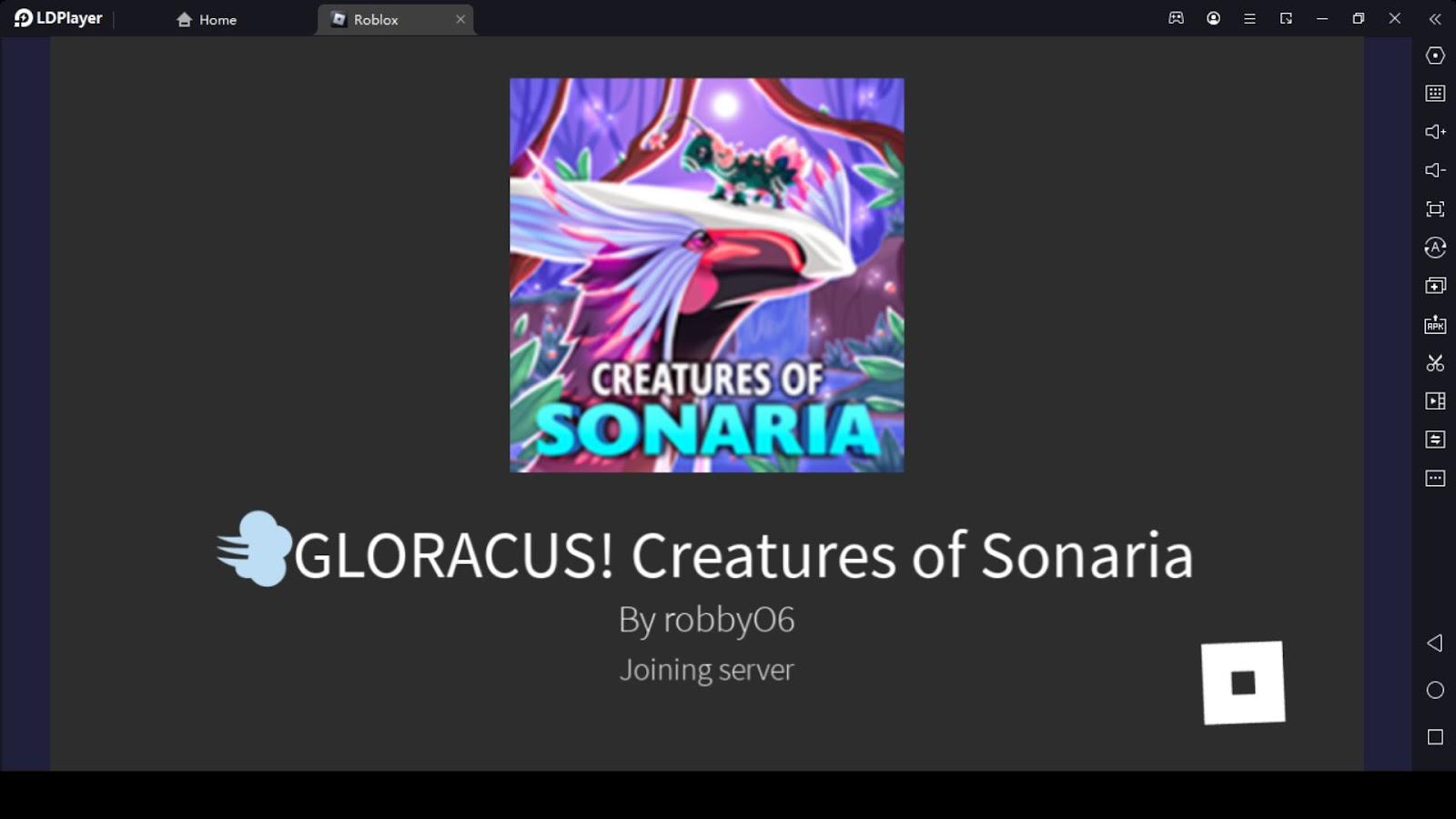 Download Roblox on PC
If we talk a bit about the Creatures of Sonaria game, Roblox made it a creature survival game where you can interact with many users and NPCs and with so many creatures. As we said, your primary goal in this game should be to survive as long as possible because this fantasy world is filled with mysterious creatures who are in the urge to kill you. So you must protect yourself by knowing which creature is worthy of your time with a level up and which one of them would be the best to become your guardian from all creatures in Creatures of Sonaria.
So, we have made this list of all creatures in Creatures of Sonaria as a tier list to get familiar with our creatures, and we are also going to rank them up with their respective strength levels too. So, take a taste of playing Roblox on PC with LDPlayer 9 to see how optimized your gameplay will be there, and here we are starting our guide.
Ranking for all Creatures in Creatures of Sonaria
We have a total of five ranks that will divide our Creatures of Sonaria creatures, and each rank will define how powerful they will be to your gameplay as follows.
Tier SS – here, we are going to see the top of the best creatures from all creatures in Creatures of Sonaria, and they hold the most powerful over the others. It is also worth mentioning that none of these creatures hold any of the weaknesses of the game, and they don't practically require players to deal with a lot of equipment, either. And most importantly, they don't need a heavy train as well.
Tier S – You will also see the powerful creatures here, and their strength will be applicable to several sides of the game. They might not be as powerful as the tier SS, but still, they are identified as strong creatures in the game.
Tier A – and here we have the creatures who will come up with some special abilities. They might not be useful like the SS or SS tiers, but they are perfect for the players who have just started the game.
Tier B – the creatures under tier B are simpler than others, and you might have to put a lot of effort into them to make them powerful enough for the battles. It is basically holding the most simple creatures in there.
All Creatures in Creatures of Sonaria
SS Rank

Zoocuu

Syroudon

Novus Warden

Hellion Warden

Boreal Warden

Zeoarex

Sleirnok

Mekmek

Heisoteri

Ardor Warden

Verdant Warden

Sigmatox

Lissiceous

Gyroudus

Arachyu

Varskela

Sar'Hingaro

Kavouradis

Gnolrok

Brequewk

Valkurse

Sang Toare

Jotunhel

Diokrine

Hygos

Undoli

Salrahn

Iztajuatl

Cryptoth

Qurugosk

Trutholbyeva

S Rank

Zwevealisk

Tundrik

Lure

Garra Warden

Bazelii

Zethines

Therokis

Lerachu

Galeostra

Banishii

Yggdragstyx

Sochuri

Knalriki

Fleuralis

Aolenus

Yeba'idi

Ralokai

Keruku

Ferrah

Chisudo

Yama'tu

Opralegion

Kendyll

Faecalu

Gramoss

Viracniar

Minawii

Hikorshi

Exterreri

Luxsces

Venatrox

Magnarothus

Gryvila

Dieamarjla

Vaumora

A Rank

Yiepir

Tohukos

Mordelium

Hisolidium

Boskurro

Yenyasha

Therolachus

Molangai

Gloracus

Axothan

Wystora

Teinook

Moemoea

Ghalgeya

Auraron

Volnoirve

Tarakotu

Militrua

Fyluf

Athulyth

Vin'rou

Puffwump

Miik

Fernifly

Archalium

Verklixin

Polymonstrum

Maiueve

Euvias

Amolis

Veludorah

Phyremia

Lenarabu

Eulopii

Aereis

Veldys

Pernirex

Laibonich

Equenix

Adharcaiin

Ura

Ovufu

Laharpes

Doragonix

Colval

Turgeon

Nyctoxon

Kriprik

Denjzi

Imeaorn

Tsugae

Norskogg

Kiiwin

Crata Peretina

Nimoona

Traiboros

B Rank

Zohdok

Saikarie

Moonelle

Halaqual

Buff Eulopii

Yohsog

Rorolo

Lmakosauruodon

Ghibli

Beezu

Viridex

Reviiaton

Levoneh

Emphines

Astrothi

Vetemortem

Phugu

Koryser

Diesura

Arsonos

Valkyrie

Parahexilian

Khiku

Cottol

Aholai

Trikylo

Nymphasuchus

Ikoran

Celeritas

Cantapodi

Sarchias

Murlk

Ibetchi

C Rank

Taurolystris

Prabiki

Kyiki

Kemoti

Galtekron

Shro

Pero

Kriffin

Kehmador

Flixlit

Shiyaro

Nytoltalus

Koipise

Jeff

Dragonixsauria

Saukuryn

Nindyr

Kohikii

Irdegarde

Citrulantis

Sana'ata

Morinus

Kiridian

Hushike

Chrysos

Rukig

Momola

Khetheral

Hemokai

Chamei

Buukon

Bengon

Belluvaraptor

Arrainoa

Archinax

Ani

Alkaksu

Aesho
If you want to be more fluent with all these all creatures in Creatures of Sonaria, you can try this game through the best android emulator: LDPlayer 9. There you will have access to the most efficient movements as well as the actions for your Roblox Creatures of Sonaria all creatures through the Keyboard Mapping feature. You can set the shortcuts for their movements through your keyboard here, apart from its default W, D, A, and S keys, and you will literally be able to do most of your battles.
What is the Best Creature in Creatures of Sonaria?
Not that you know all creatures in Creatures of Sonaria, but it is time to get to know about the best creature in Creatures of Sonaria. The best comes to the game in different terms, and we have listed several of them as follows.
Beezu – Beezue is considered the best creature skilled players can easily use, and it got the most OP through the game than others. Its damage, as well as health, is also at a decent amount compared to other creatures.
Gramoss – For the players who are looking for the best strength coming through a creature, without any second thought, you all should go for the Gramoss.
Conclusion
And this is all we have for you to be listed under all creatures in Creatures of Sonaria. And we hope that now you have a better idea of who to be deployed to your game for the best performance. It is always recommended to use the SS or S tier creatures for the battles as the good powers, and it is all about being a success in the game. And now, you will have it through this guide.