The Labyrinth of Ragnarok, a tour to the world of Ragnarok with monsters. We know we know. Are you exciting to enter the world of Ragnarok? You are eagerly waiting to defeat all the monsters with your skills and controls.
So yeah. There will be no waiting anymore. The Labyrinth of Ragnarok is releasing to give the entrance to the world Ragnarok.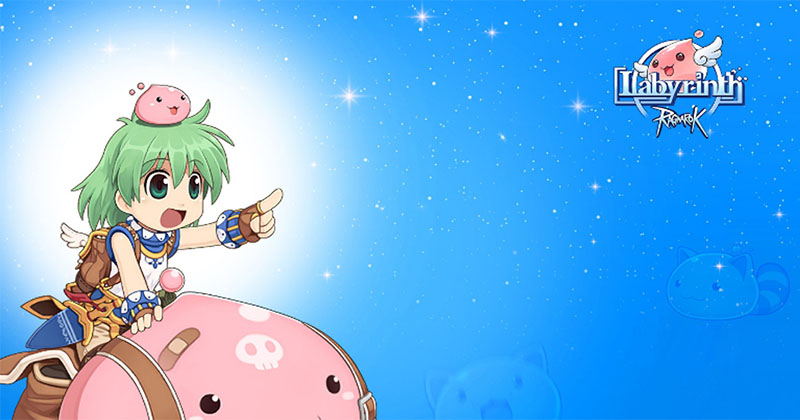 South Korea's new release, the Labyrinth of Ragnarok is releasing on android platforms by Gravity co. Ltd in October. They have announced that this game has developed into 36 stages so far and Gravity is expecting to update them in the future.
So officially the Labyrinth of Ragnarok is an MMORPG mobile game set for the entrance to the world of Ragnarok.
Brief Introduction to This Game
This game consists of so many stages, and each of the stages is designed with unique diversity. Labyrinth of Ragnarok includes unique characterized monsters. You can experience them and the world Ragnarok in a better visual from the world's best emulator LD player with excellent quality.
Generally, as the players, we are expecting games to be more thrilling than being classic. We know it's a common law around the world. The word boring is not compatible with this game. So rather than being classic and regular, Labyrinth of Ragnarok has chosen a different path for hunting and various contents. This game is targeting local users.
The content of this game has upgraded compared to other Ragnarok IP games. So you don't have to worry about the similarities here. Labyrinth of Ragnarok provides players with a simple growth for their characters. Players are incredibly free to have joy in controlling the game. Different types of content are bonding the players to the game.
Game Features
You can get the joy of escaping the maze and playing the PVP battles in controlling. There are a bunch of attractive contents included with Labyrinth of Ragnarok and the automatically play the content of this game is included with MVP and boss levels. So yeah. Payers. There will be no time to confuse—just the joy.
The Labyrinth of Ragnarok plays in several languages like English, Chinese, Malaysian, and Tagalog. We make sure. This game is attracting all local users towards it for its super entertaining content. As a necessary content, we can list the great opportunities of this game as follows.
Controlling abilities to defeat the monsters

Sharing the character by calling the friends

A unique type of gears and the costumes

Trading facility with others

Exploring the world of Ragnarok and having the ability to find unique maze dungeons
This fantastic game has made history by adding memorable dungeons to its levels. So automatically game has become a more interest game. So enjoying the game with exciting adventures will not be a loss.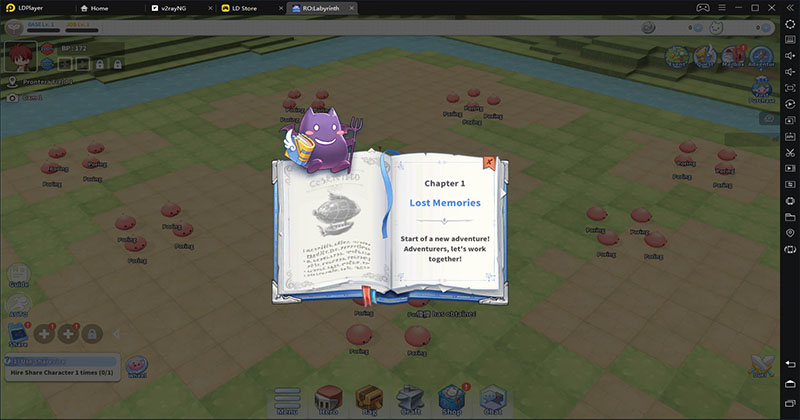 As a new game, every person who is going to play this game will have so many novel problems face in here. Players, Don't worry. We give you a list of ten beginner tips for Labyrinth of Ragnarok in here. Let's explore.
10 Beginner Tips to speed up in Labyrinth of Ragnarok
There are so many trips and tricks to don speed up your game pay in Labyrinth of Ragnarok. But here we are providing you with the tips on fast speed up the game. These tips are dedicated to beginners. Let's start.
The first one is the units. There are some units available in Labyrinth of Ragnarok, and as a beginner, you have to be careful to pick a strong unit. Once you select a strong unit and play on, you will see that there are some levels available in the game. Just look for a high level. It is the best option. And find a useful skill. That will derive you from having good progress in speeding up the game.
There is a rewarding system included with the game Labyrinth of Ragnarok. Each reward can make you into a better level throughout the gameplay. These rewards are in the mailbox and check if there are any rewards available there for free. If there is, collect them all. To collect these rewards, click the icon shown in a red exclamation mark.
Labyrinth of Ragnarok holds different kinds of events. Each event is activating through your progress in the game. So if you want to speed up in here, it will be better to participate in all the active events in the game. Make sure to participate in events like Bingo and Lucky.
Always make your best effort in killing the MVPs. Killing those MVP's can lead you to drop some cards and also the gears.
When you start to play the game, you will notice that there are some main quests available here. Those main quests redesigned to give some essential rewards for the players. So if you want to take them, you have to complete the main quests as soon as possible.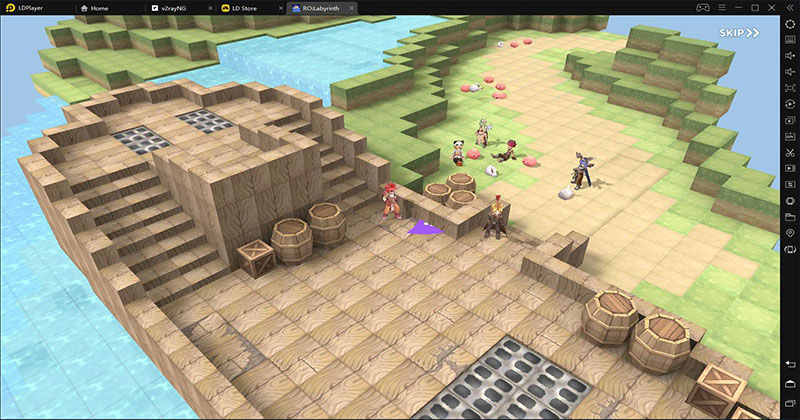 As a beginner, you should always keep in mind to upgrade your gears and the cards. Upgrading them can make you more efficient in battle. And also there is the main task for you to equip the cards. These cards are for your gears.
In Labyrinth of Ragnarok, there are various dungeons available. Every dungeon has different types of rewards. The only way to take those for your grant is to complete the dungeons. So always try to complete the dungeons to get some more rewards.
When talking about the skills in the game, the same skill type will not be suitable for every level. So you have to level up your skills. This leveling up can make you more powerful and speed up your progress in the game. It will be okay to use all the points you have since you get one free reset.
Clearing quests and the dungeons are not the only way to get rewards. Remember, rewards play an immense task in progressing your way of gaming. Each reward is hiding very different skills and gifts. In this game here are Labyrinths included with it. You can take rewards by Labyrinths too. You have to clear the labyrinths in the game. Clearing labyrinths can lead you to take some more rewards for yourself.
Please do not have to stick to the same level in the game. You have to make some progress in the game. So there are adventure bosses to fulfill your dream. Defeat the adventure bosses as much as you can, and that will lead you to step into the next area. So you automatically progress in the game by speeding up.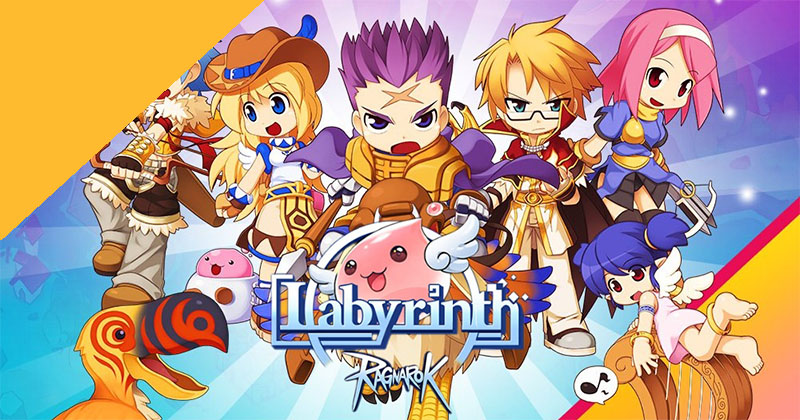 Conclusion
Labyrinth of Ragnarok is a real adventure for the gaming people like you and me. Each episode and level are consisting of novel content, and every scenario is taking your heart into the game. No wonder. Gravity has done their job correctly.
As this game aim on local users, the demand to go for this game, it goes up to 350,000 users to flick around the pre-registration. The Labyrinth of Ragnarok will be available for several countries after 22nd September and no worries. This game will not break your hopes. So it's time to enjoy the world of Ragnarok.
Download

The Labyrinth of Ragnarok

on PC