"Among Us" is one of the most played games in a decade. Daily more than Millions of people are logging in the game to have fun being an Imposter.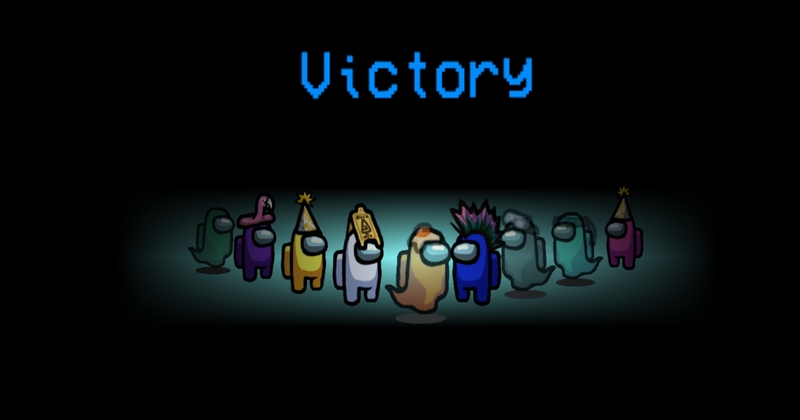 Among Us gave a positive look to being an imposter by adding fun and thrill in it. So far, everyone who plays android mobile games knows about Among Us. It is one of the few games which doesn't need any introduction at all. In short, if you have not played the game yet, then you are way far behind.
As mentioned, everyone wants to be an Imposter and want to have the feeling of being an Imposter Among Us. Today in this guide, we will discuss Among Us tricks which will make you disappear, remove your name, be an imposter in every game, and much more. So, without further ado, let's get started.
Disappear:
This is the trick that you cannot do in actual matches, but you can show off by becoming invisible. For this to work, you have to follow all the given instructions as it is:
⦁ Go to FREEPLAY from Among Us Menu.
⦁ Go into The SKELD Map in Among Us.
⦁ Once you are inside the map, go to the system/laptop, and press customize.
⦁ Select Be_Imposter.exe to become an Imposter. (This is not how you become Imposter in every game)
⦁ Then close the system and sabotage the ship by using O2.
⦁ Then go to the nearest vent and wait for the timer to hit 1sec.
⦁ Press the vent button as the timer hits 1sec.
A new message will pop-up on your screen right after that. Close the message as it's not that important, and you will be invisible to everyone. You will be able to move around and complete the task freely, but you will appear again as soon as you kill a dummy.
FREEPLAY is also a way to practice tasks of different maps by being a Crewmate or an Imposter. You can also choose the missions of your liking for practice.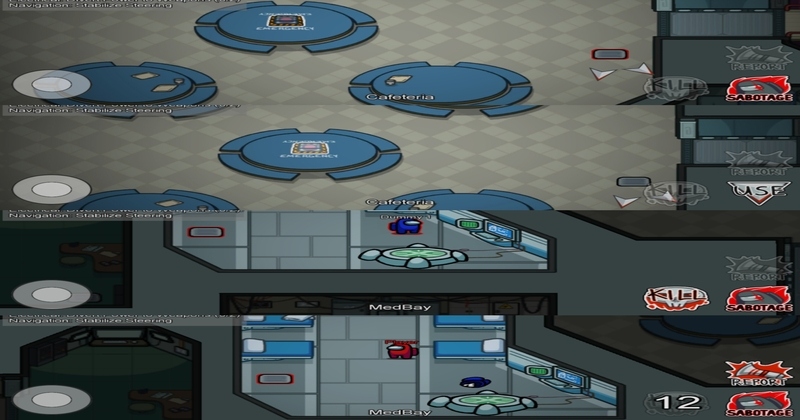 Teleport as a Crewmate:
You might have never heard about teleport as a crewmate. Well, imposters also can't teleport; they use vent to go somewhere. However, you can travel to the other side of the map even before the match start. It might seem like nothing, but it will help you complete tasks before Imposters can even kill one of your teammates.
Just press any direction before the match start, and you will be halfway through the map. The trick works in all maps; try it to complete tasks at a faster pace. You can also travel when someone calls a meeting, and after meeting, just press any direction to get an in-game head start on everyone else.
Remove your Name:
Why do I want to remove my in-game name? Your question is right, but the answer is quite simple to shock everyone else in the game. No name can't be blamed in a match, just kidding. Do not take it like you won't be caught because you don't have a name, etc. because players can still spot you by your color. In the Mobile version, the process is relatively straightforward.
⦁ Log into Among Us.
⦁ Go to Online and change your name.
⦁ Paste any Unicode character like this.
⦁ Press "done" and start playing the game without a name.
⦁ Make sure to remove the quotation marks before pasting the Unicode.
If you are playing Among Us on PC using an Android emulator, then go to This Pc and search for Innersloth. Open the folder and open Among Us folder. Next, open playerprefs in notepad and replace your name with a Unicode character and save it. Relaunch the game, and your name will have blank space. Try it now and shock your crewmates and imposters within Among Us.
Be an Imposter in Every Among Us game:
Yes, you can be an imposter in almost every game in Among Us. We all know how much we want to be an Imposter in Among Us, but sometimes the system doesn't put you on a map as an Imposter no matter how many matches you play. So, worry not, we will give you two tricks which you can use to increase your chances of becoming an Imposter in Among Us much often.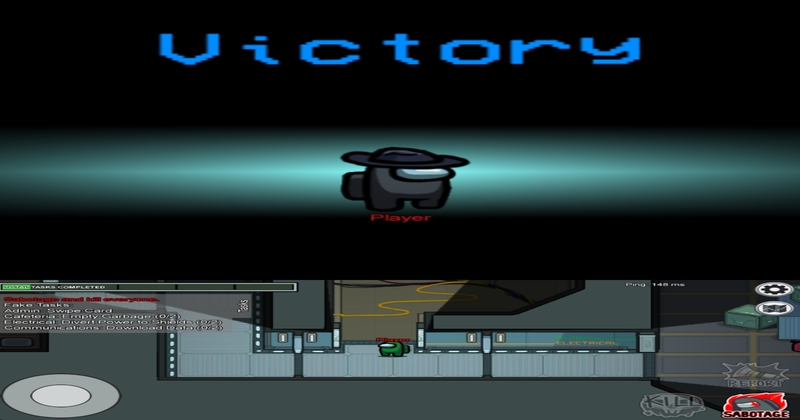 Make sure to follow the above-given tricks as they are explained, and you will notice the change. The two Tricks are as follows:
⦁ Change hats as much as possible while waiting for the match to start. To do that, go to the computer in the waiting area and press customize. Go into Hat and start swapping hats repeatedly until the match start. Now that's all you have to do to increase your chances of becoming an Imposter in Among Us.
⦁ The other trick is also related to the waiting area. For some unknown reason, this trick works often, and most of the players are using it to become an Imposter. So, while you are waiting for the match to start, do not stay in one place. Keep moving all the time until the match start. This trick will make you an Imposter; we don't know how and why, but it's one of the most famous tricks to become an Imposter in Among Us.
Add animation to your character:
Yes, you can go to the Medbay and then come over to the scan task. Now start scanning and cancel it as soon as possible, then start again and cancel. Repeat this process until you get the animation. You can do it in actual matches too.
Be careful because if anyone saw you with animation, they might think you are using a hack or report you as an Imposter. You can only do this trick while being Imposter in The SKELD map. Try this trick and have fun with your friends and random crewmates.
Vents and Imposters:
You might already know that you can use vents to move from one location to another, but you might not know that Vents can be used against you. When you go into the vent and come out at another location without watching your surroundings, then you can be caught.
When you go into a vent and move to the next vent, make sure to check your surroundings and only come out when there's no one else in the room. If someone is there, go back to the vent you came from and only come out of there when you think nobody is there. One other thing about vent crewmates can see you coming out of the vent even if the area is dark; it's a little animation of vent opening, which can be seen in dark areas.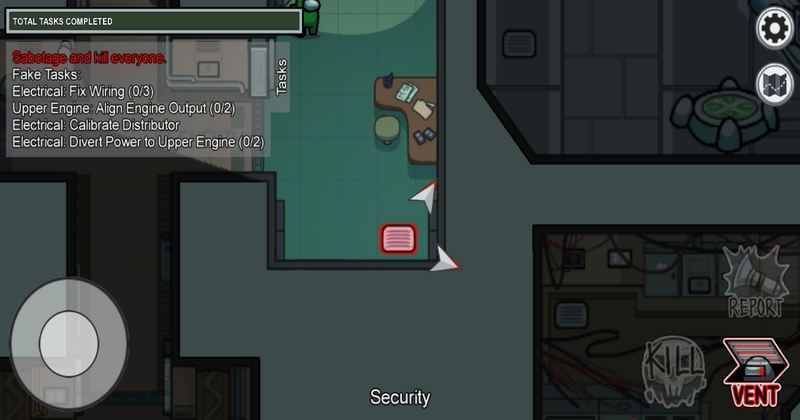 For example, if you are standing in an area where you can see the vent in the next room or area, then you will also be to see if someone came out of it or not. If yes, just chase down the player and call an emergency meeting as a crewmate. As an Imposter, you must be careful while using vents to move around. Read this and check by yourself in FREEPLAY.
Conclusion:
Among Us revolves around Crewmates and Imposter, and this guide is a special Imposter edition. If you are tired of being a crewmate and want to play as an Imposter, try the tips given above. Those tips don't give you 100% assurity; instead, they increase your chances of being an Imposter. According to our research, 3 out of 5 times, you will be an Imposter in Among Us by using the above-given tricks.
Other tricks are also useful; give it a try and have fun with your friends and family. Also, do not forget to practice being an Imposter in FREEPLAY because being ab Imposter in Among Us is not an easy task. Follow the guide to the letter and wait for the next spicy tricks related to Among Us.