King's Raid is a Character Collection SRPG game, developed by Vespa. King's Raid is widely available on Android and iOS platforms for users around the world.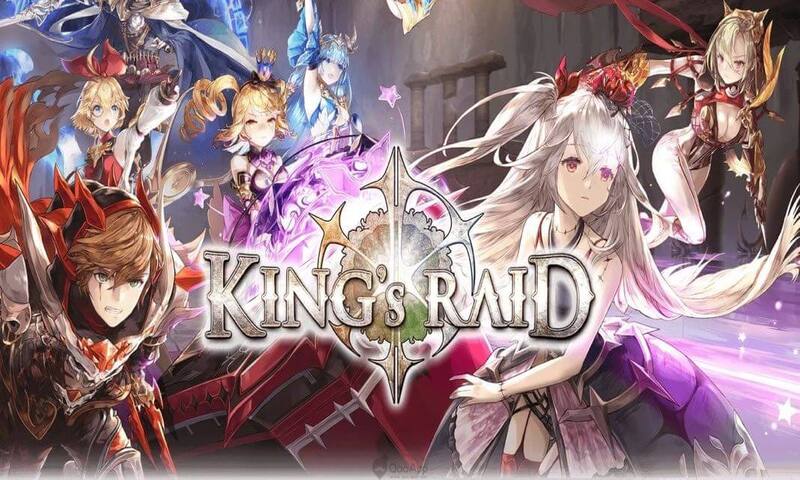 The game offers live 3D battles and a wide range of heroes. There are more than 70 heroes that you can get by starting a relationship or buying them from the store using Gems. King's Raid also offers real-time PvP Arena and many other types of raid battles, including Fire Dragons, etc.
How to get Heroes:
First, if you are an RPG player and have played many games well, this game is going to be a surprise for you because there is no hero summoning or any Hero's chest.
There are two ways to get heroes in King's Raid:
⦁ Start a Relationship.
⦁ Purchase at the Store.
Start a Relationship:
The first way to get heroes in King's Raid is by starting a relationship with the one (Hero) that's in the Hero's Inn.
How to form a relationship?
To form a relationship with a hero, go to Hero's Inn. If you have a hero (In Hero's Inn) who you want to play with, then start a relationship.
It doesn't just take one click; it requires a commitment to the hero. You have to daily Greet, Start Conversation, and Send Gifts to fill the Kinship Rate Bar. Once the bar is full, the hero will join your team, and you will be able to play with that hero.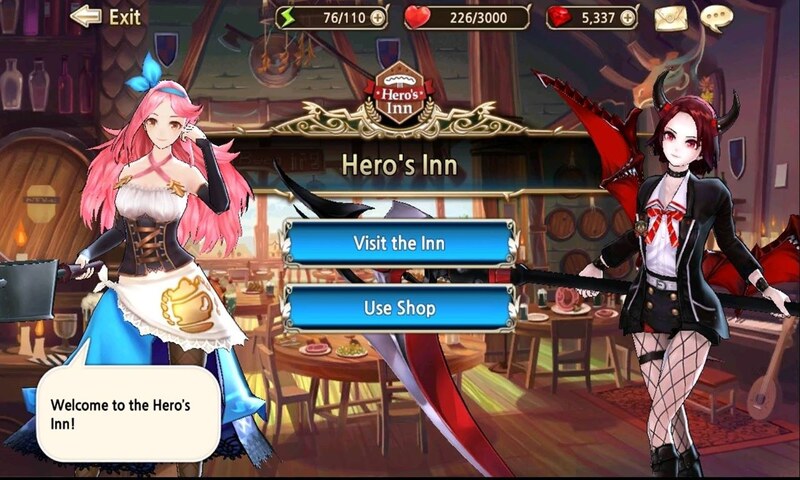 Everything to know before starting a Relationship with the Hero:
Once you have started the relationship with a hero, you cannot start a relationship with another hero until you fully formed the relationship by filling the Kinship Rate bar or by abandoning the relationship.
If you choose not to form a relationship with the hero in your Hero's Inn or you abandon the relationship with the current hero, a new hero will appear in Hero's Inn after the daily reset. So, if you have a hero (in Hero's Inn) that you don't want, then you can wait for the daily reset and hope that someone's in there that you want to have in your team.
Once the Kinship Rate Bar is full, the hero will join your team, and the process will start all over again. At which point, you can wait for the hero you want to join your team.
How much time will a hero take to join your team?
One thing to keep in mind is that the Hero from Hero's Inn won't join your team as soon as you start a relationship. They require time to join your team; it all depends on your commitment to the selected hero.
Heroes that are two-star initially in the store will take roughly two to two and a half weeks to fully form a relationship with and join your team. Heroes that are three-star will take roughly three weeks and 1 or 2 days to join your team.
So, be careful who you decide to form a relationship with because even after you get a hero in your team, it takes commitment with the hero to get them fully transcendence level two. King's Raid is not like other games; it takes full commitment, levels are essential, transcendence is vital, and evolving is very important.
Purchase at Store: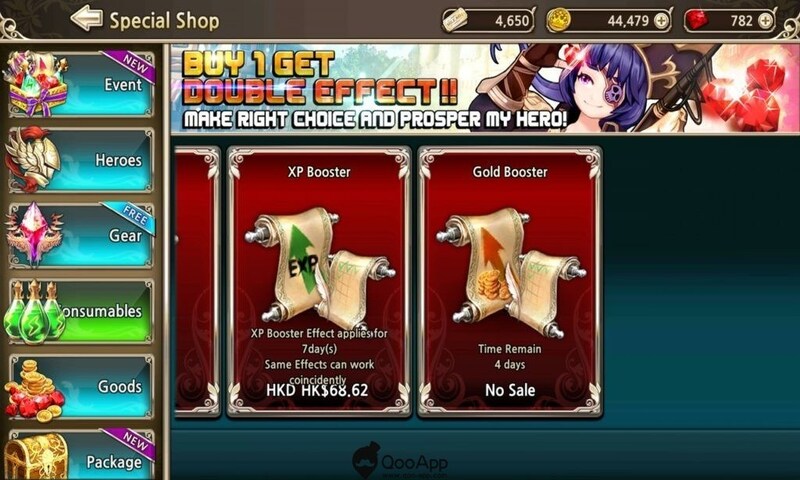 You can purchase them with Gems at the store. Gems can be earned by playing different game modes and completing missions.
If you look at your game screen, you will a "Special Shop" tab at the middle bottom. Click on "Special Shop." In there, you will find heroes that you can buy with Gems.
On the left side, you will see Event, Heroes, Costume, Gear, Consumable, etc. Click on the hero tab; you will see almost every hero in there who you can buy with Gems. You can earn gems throughout the game, so you will have a chance to buy any hero you want in your team.
Now keep in mind King's Raid isn't like other games, but in the end, it all depends on you. If you want to buy gems, you can and get heroes, and if you don't want to be a P2P player, then it's your choice. The game doesn't force you to do anything unless you are willing to do it by yourself. If you are patient, you will get every hero in King's Raid.
Gacha System:
To know how King's Raid game, you must understand about Gacha System if you didn't already.
Gacha System is a term used by Japanese, and it's named after Capsule-Toy Vending Machine. In Gacha System, players get heroes, coins, diamonds, shards, outfits, gun skin, unique treasures, unique weapons, and others by opening chests in the game.
Usually, in every game, there are two ways to get the items, you either rely upon free chests and stay F2P or you can spend premium currency usually bought with real money.
When it comes to King's Raid, the game has no Gacha System there is no priority for any player. All your progress depends on your time, commitment, and ability to understand your heroes better.
Top 5 DPS Heroes in Early Game:
You can get these five DPS heroes for early game. These heroes will not only help you in the early game; it will also help you throughout the game. Most of these five heroes can do almost every content available in King's Raid. The Top 5 DPS Heroes are these: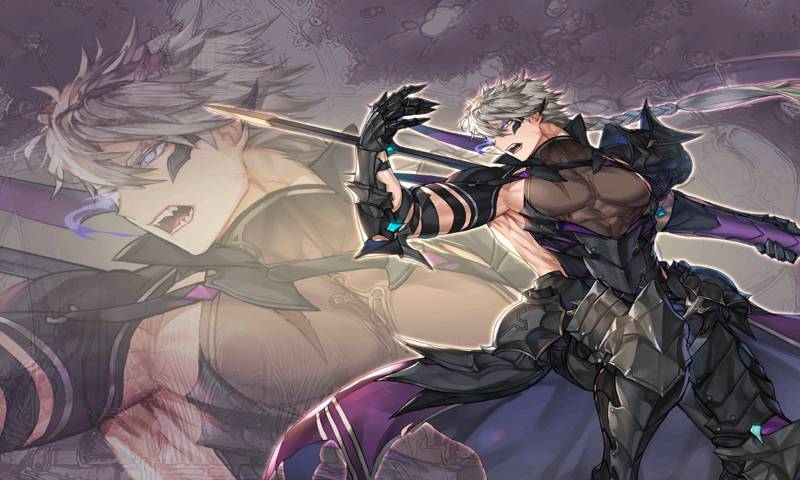 ⦁ Pansirone
⦁ Kirze
⦁ Chase
⦁ Xerah
⦁ Lorraine
To know more about these heroes and in which mode they become absolute monsters, check out our article "King's Raid: Top 5 Best DPS Heroes and How to Progress Fast.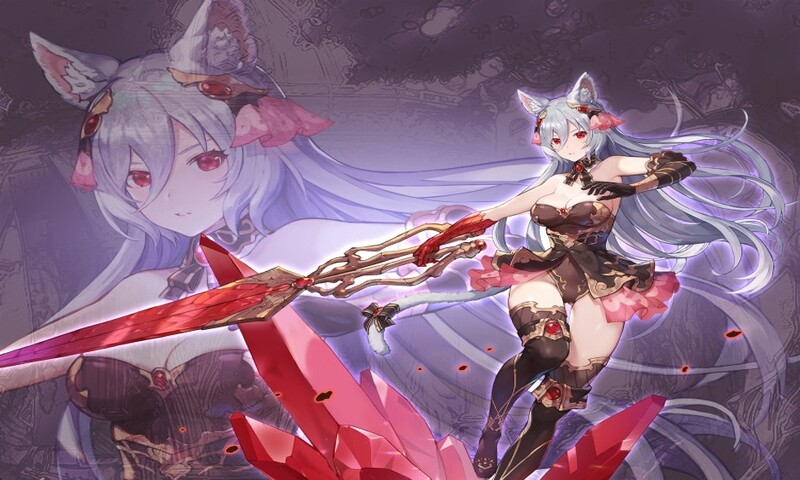 Conclusion:
King's Raid is all about fun and collecting characters to join your team. The above-given guide explains every part of how to get Heroes and what to look for, etc.
If you want to play King's Raid on Pc, you can do it by downloading an android emulator. LDPlayer is one of the android emulators used to play mobile games on Pc for the bigger screen and better Graphics. Want to know more about How to download King's Raid on Pc, click here.