A few months ago, Game Ark Global launched the Legend of Neverland globally. This is an MMORPG game with many exciting anime features where the players have to explore different areas. Players can experience gacha features with a grinding effect. You can enjoy both players versus player games and player versus environment games with crafting and guild mechanics.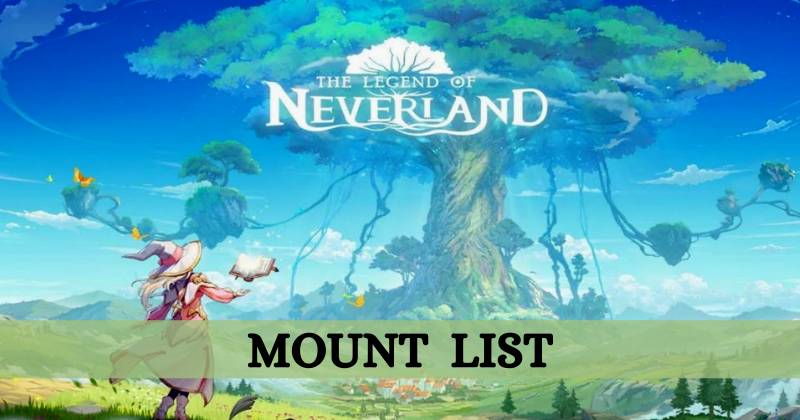 Players can get an adventurous experience in an unknown flowery world with the gaming features of fishing, mining, and cooking. In the Legend of Neverland, you have to catch insects also. To be an expert player of the Legend of Neverland, you have to be a master of all those attributes. When you deal with the game, you might see the map with different areas. You have to move faster among these points to do different activities.
You have to explore different maps with sprawling areas in the game. Although this is not like a significant MMO, and with the push of the auto navigation system in the game, you can run through the locations tiresome. However, there are different mounts that you can go through in the game. So, today, let us discuss the various types of mounts we can encounter here with download Legend of Neverland on PC.
Overview
Mounts can be a bit unfamiliar feature for MMO players. First, let us see the meaning of mounts. They are the personal objects or animals that you have. Using that, you can ride swiftly through the different parts of the map. As we discussed earlier, you can get into the auto navigation system of the game. But with the support of the mounts, you can quickly go from one point to another point with less time.
When you are playing Legend of Neverland, you can get the amount as a default feature. It will appear like a segment of the main story. You have to complete the available tutorial missions till you get the mount. So, you can use dyes to change the initial color of your mount. The players can mix it with your style and match that. There are five different categories of mounts in the game.
There are specific bonuses, stats, and effects with players from the mount when considering each mount. You can see some event-only mounts. They will act for a limited time. Generally, they need a proper mix of luck and grinding. Sometimes, there will be a need for money also. You can get these types of mounts by gacha. This will be available during this time or as a reward when you complete a long list of tasks.
Imagine you are a face-to-face player. There you will have extreme luck of getting them as a gacha reward. You will see an easy-going time for the spenders. They can tap for the other available chances. It will be based on the amount of mount reward that you are looking to have. However, factors like the event only gacha currency and the purchasing the mount outright will also affect this. Now, let us look at the types of mounts which you can use in the game. If you are a beginner at this game, you can view it here to understand a complete overview of the game.
Chiko
This can introduce as a default amount that you can see in the game. You will find this cute, round, and plump mount that will help you a lot. He can increase your movement speed by 70%. This will happen when you are riding. But, there is no opportunity of getting privileges and bonus effects from Chiko.
Although Chiko has no special bonuses and privileges, he will serve as a default mount to you from the beginning. So, use Chiko without hesitation and proceed in the game for better performance in Legend of Neverland.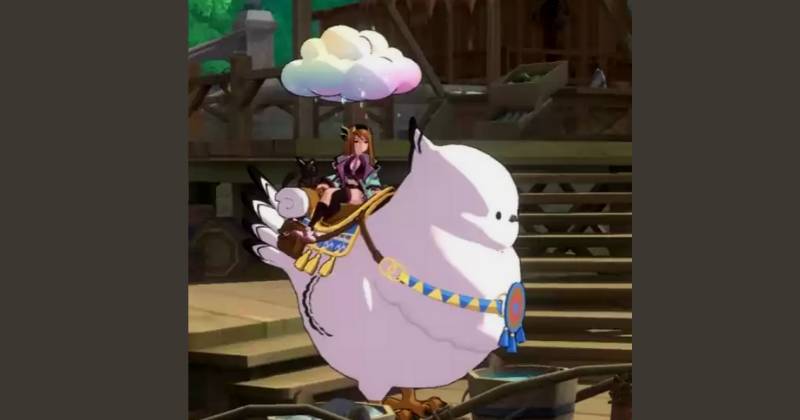 Lightning box
This is a paid-only mount. You can buy the Lightning box at the pop-op sale, and it will cost $1. Generally, this offer will be available for the newbies. The pop-up sale will appear until you purchase it. If not, till the expiring date. As this is cheap, players with the spending potentials buy it at the initial point of the game. Lightning boxes can speed up your movement by 100%. However, it can give you more than ten bag slots as an additional benefit.
You can get maximum stamina of more than 200 and other valuable consumption materials like forging and recovery from the Lightning box. Even crystal and cooking will appear here. All of them have reduced by 18%.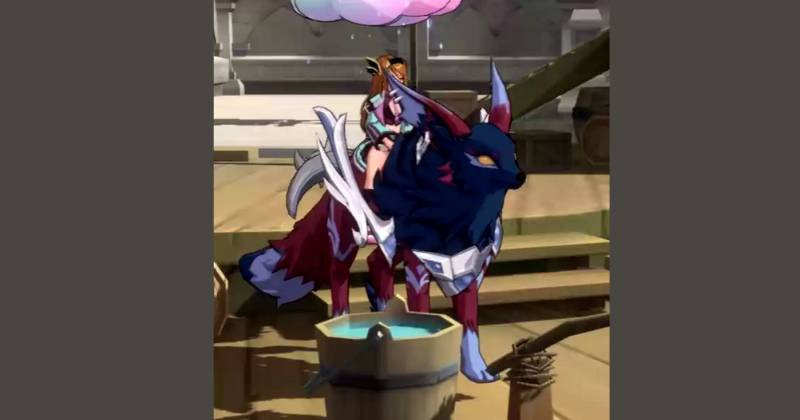 Velociraptor
We can see this as an event-only mount. There are many similarities between Velociraptor and Chiko, and even Velociraptor has no effects of bonus. There are no privileges also. The only privilege that Velociraptor has is the 80% movement speed increase which it can do.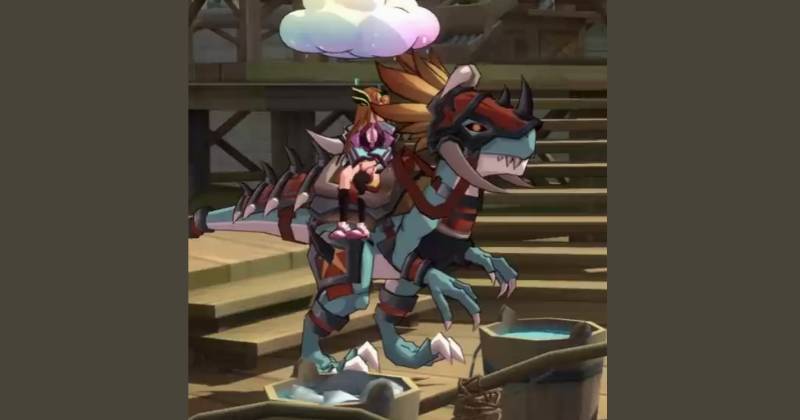 Conqueror of Cabala
This is also an even-only mount available in the Legends of Neverland. The Conqueror of Cabala has the potentials to increase the movement speed by 100%. Other than that primary feature, Conqueror of Cabala can offer these benefits also. It can give more than ten bag slots. Conqueror of Cabala can activate auto fishing also. This is a significant feature because you can activate auto fishing even without reaching the recommended fishing level three.
Fishing in the Legends of Neverland is an exciting attribute that you can enjoy. You will get the chance to collect different types of fish. Then you can sell them for gold other significant in-game currency. This is known as the water essence. With completing the first few tutorial missions, you can unlock the features to fish from any spot on the map. Usually, you have to complete the third level. Till that, you have to fish manually.
When you obtain Conqueror of Cabala, you can switch to auto-fishing. This will be a default ability of Conqueror of Cabala. So, you can enjoy and get many benefits with the use of the Conqueror of Cabala.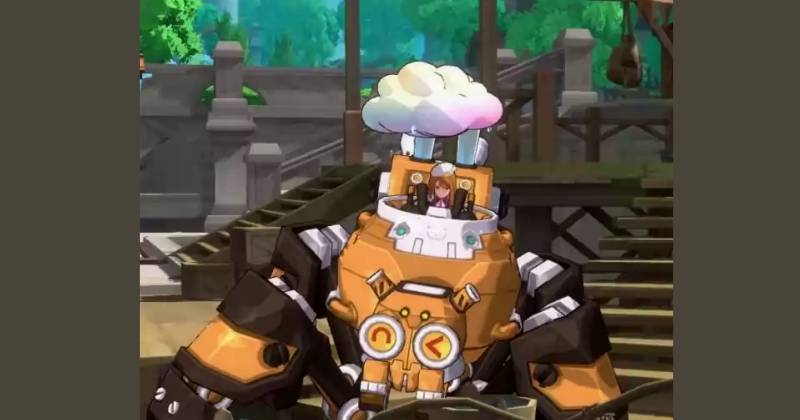 Adventure balloon
This is also an event-only mount similar to Conqueror of Cabala and Velociraptor. We can introduce Adventure balloon as the only flying mount in the Legend of Neverland. The increase of the movement speed is the main benefit of this. So, the Adventure balloon can increase the movement speed by 100% during the game.
Other than that, it can make additional benefits also. Adventure Balloons will offer more than ten bag slots, and you have the chance of getting five epic flower fairy fragments. This is a daily offer for you.
Control the game as it owns by your own created key sets. It will only need the Keyboard Mapping Feature, and let's not rely on the default key settings anymore. Now it is time to set up your favorite controls and create the smoothest gaming experience with Legend of Neverland.
Conclusion
Legend of Neverland is an exciting MMORPG game where the players can experience a real adventure. There are many attributes like the gacha features. The mounts are one such feature. They support you to ride fast from a certain point to another on the map. When you play the game, you can get many benefits from the auto-navigation system with the credits of mounts. So, identify the types of available mounts and get the maximum use from them.