King's Raid is one of the most popular action role-play games in the world. The game was initially designed to be played on mobile devices. Although King's Raid isn't designed for PC, you can still play the game on your computer or laptop through an Android emulator.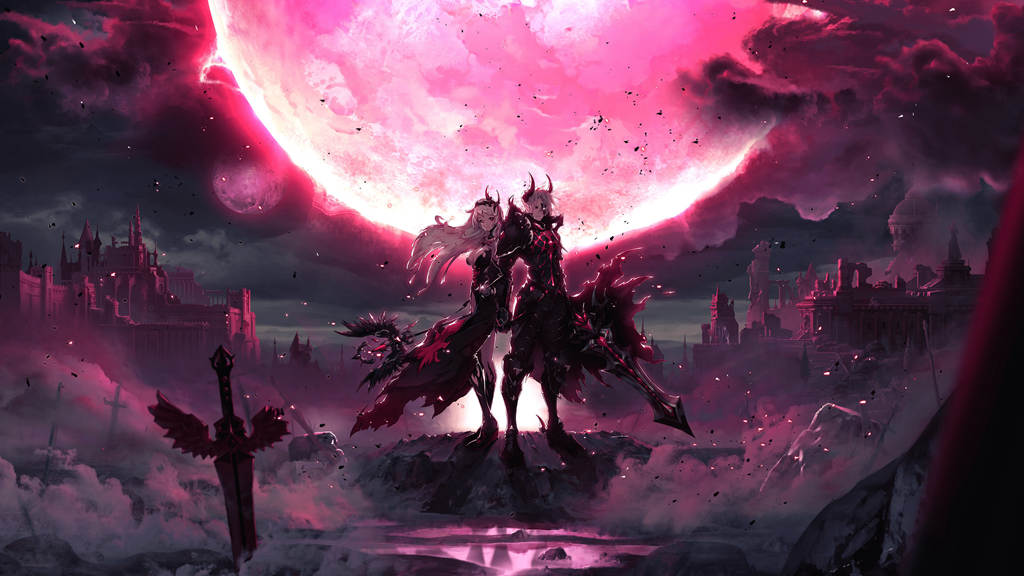 An Android emulator can run most mobile games/apps on your desktop. It also provides features like keyboard mapping and macro, which can enable you to custom any hotkeys for King's Raid. Moreover, an Android emulator for windows can give you great graphics performance as well as several customization options. King's Raid is a game with amazing graphics and playing it on PC will show more charming details. You can play King's Raid in full screen without any black edges using LDPlayer Android emulator.

The Most Efficient Way to Play King's Raid on PC
LDPlayer is an Android emulator that is designed specifically for PC gaming. It can run King's Raid in full resolution on a large screen. Besides Keymapping, many features designed on LDPlayer, such as Operation Recorder, Multi-instance, Synchronizer, etc, will promote the gaming experience on King's Raid, if you use them properly. So, let's dive into the tutorial of installing LDPlayer. With the help of the following steps, you will be able to play King's Raid on your desktop.
1. Download LDPlayer Android Emulator
You can click the download button up there to download LDPlayer on your computer. After downloading the installer, run the installer and start installing. The installation will take a while but it won't be long. When you have finished the installation, launch LDPlayer on your desktop.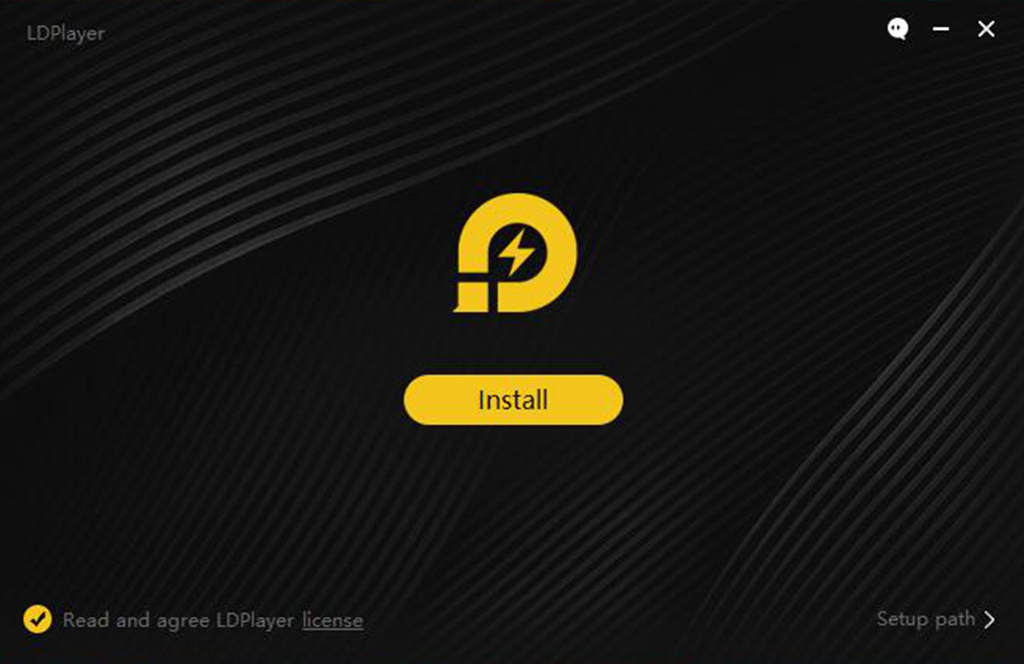 2. Install King's Raid from LD Store or Google Play
Once you complete the setup, open LD Store and search King's Raid. If you fail to install Kings Raid by clicking the "INSTALL" button, you can switch to Local Install, which can help you download the game from LDPlayer's service.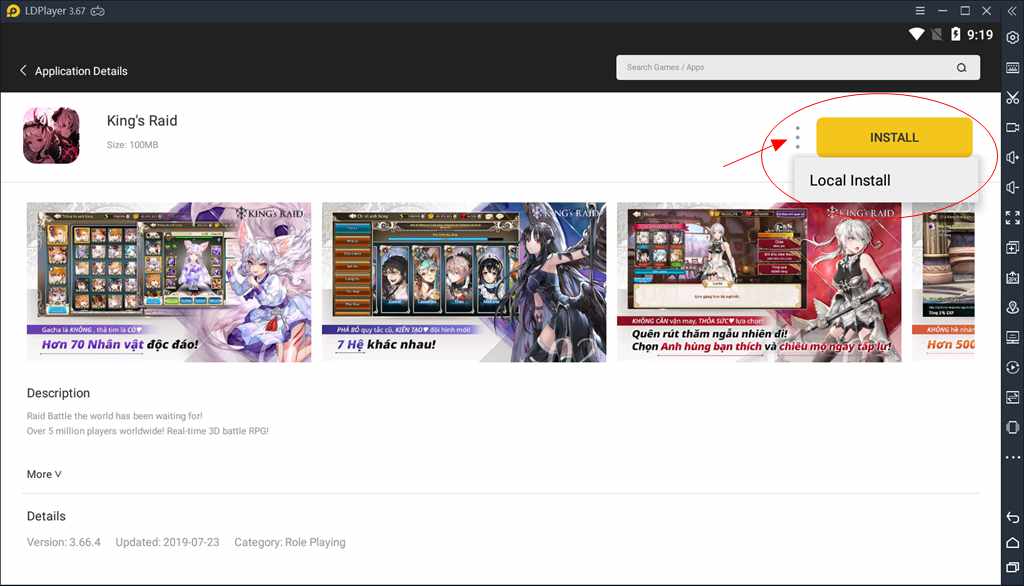 3. Launch and Play King's Raid on PC with LDPlayer
Once the installation finishes, launch King's Raid and it will take a few minutes to load resources. At the meantime, here's a guide for using LDPlayer and you can find out some tips to boost the performance. Hope you can enjoy playing King's Raid on your computer.
4. Download King's Raid Using APK
LDPlayer also comes with this drag-drop feature for installing games and apps. You can download King's Raid APK from other resources, like Apkpure, and drag-drop the APK files on the LDPlayer window. It will start installing the app automatically.
King's Raid for PC - High Performing
When it comes to King's Raid for PC, it is absolutely that the game will run better on your computer. But how does it perform better when played on desktop? Some key points show that playing King's Raid on PC will provide high gaming performance.
No Slow Down and Crashes
After testing, we found that King's Raid runs more smoothly on desktop using LDPlayer than mobile devices. As computer has stronger processors and LDPlayer provides high compatibility, you can play Kings Raid on PC without any lag.
Colorful Large-Size Screen Graphics
Also, King's Raid is a super game with wonderful graphics. On PC, the visuals are more prominent. The color will look wonderful, the textures looks detail and render quickly. Even more, you can see the game's hero more impressive.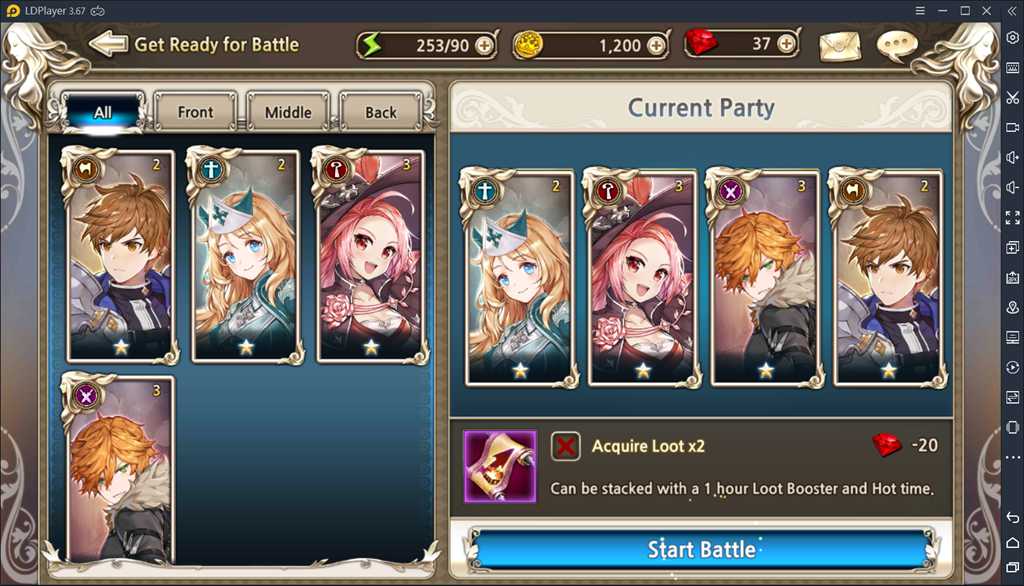 Multiplayer RPG with Quick Response on PC
King's Raid has many different multiplayer features, such as guild raids and team combat. On PC, Combat raids had few lags and the connection was super stable. Besides, King's Raid is one of the most downloaded mobile RPGs in the world but multiplayer games loaded more quickly than mobile.
King's Raid is a pretty amazing game at its core and playing it on your computer with LDPlayer can bring better gaming experience. You don't have to worry about your phone battery anymore. Just fully make use of your computer and enjoy playing Kind's Raid on your desktop