The Legend of Neverland is a new gacha MMORPG with amazing graphics and scenery design similar to Genshin Impact. You can summon your Flower Fairy as your companion and so that they can help you fight dangerous monsters in the battle.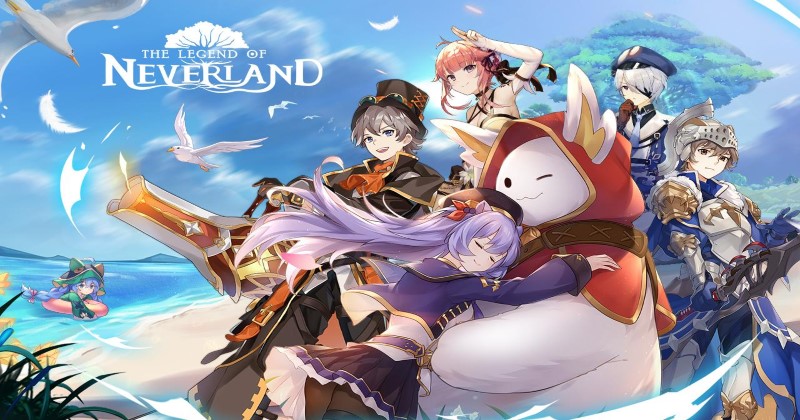 The story of Legends of Neverland takes place in a fictional world called Cabala. Cabala was a peaceful place before a small number of humans tried to unleash the ancient secrets of Cabala, which caused havoc in the world, and Cabala is now a dangerous place for everyone.
Release Date:
The close beta test of The Legend of Neverland game has started, whose test time will be from 9/10 to 14/10. Currently, no information is available about the official Global release date of this game is available, but as soon as a new update related to this game comes, we might have to wait. The Korean developers may release it only for the SEA region for the time being.
You can download the game as soon as possible and collect the pre-registration rewards from your inbox to get a head-start in the game.
How to Download the Legends of Neverland on PC: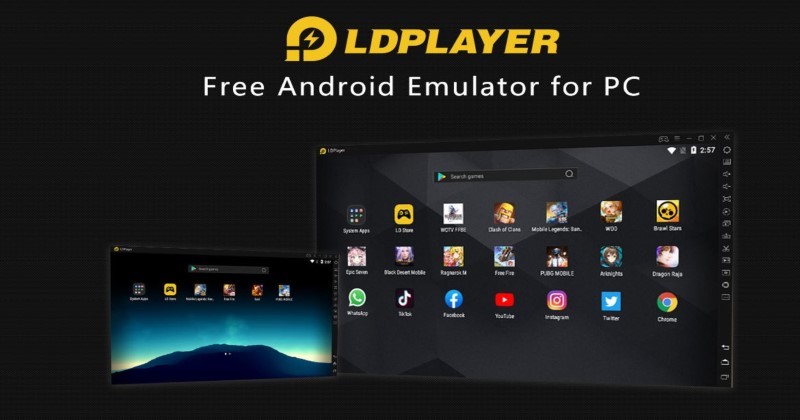 The first thing you need to do is download the LDPlayer software on your PC from

the official website

.

After you have installed LDPlayer, search the game on the games page or from

Google Play Store

.

You can check the Install When Available button so the game can notify you when it is available for download.

After downloading, click on the game icon and have fun.
The Legends of Neverland Game Features:
Graphics:
The graphics of the Legends of Neverland takes inspiration from games like the Legend of Zelda and Genshin Impact. Legends of Neverland will run very well on high-end devices, and it can also run well on medium and low-end devices as the game is very light resource-wise compared to Genshin Impact sort of games.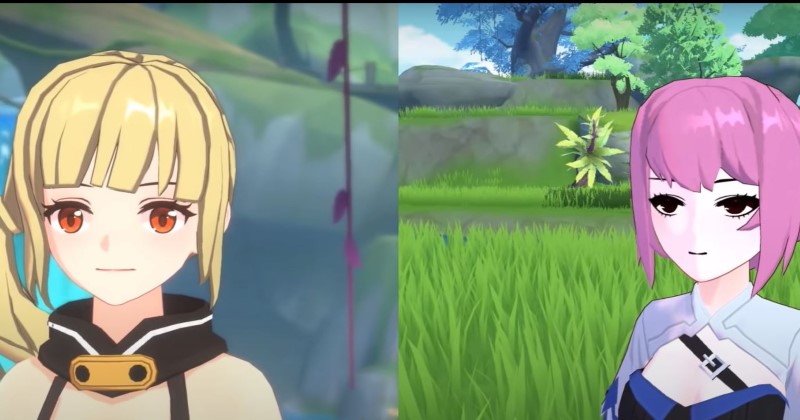 The game has improved a lot since its initial beta testing in 2020; the graphics and sprites both have improved.
Customization: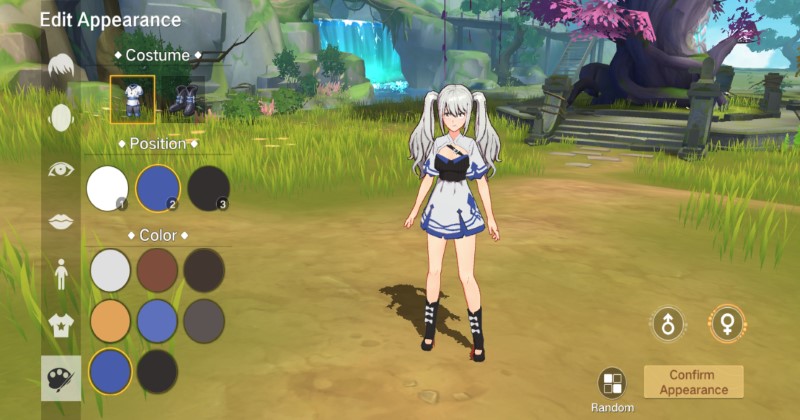 The game provides six hairstyles and six different skin colors for both Male and Female versions. The same is the case with eye shapes; for now, the game provides six different eye shapes for your protagonist while giving you the option of 9 different eye colors.
Mouth styles have many options as compared to other customization options. You also can customize the height and weight of your Hero.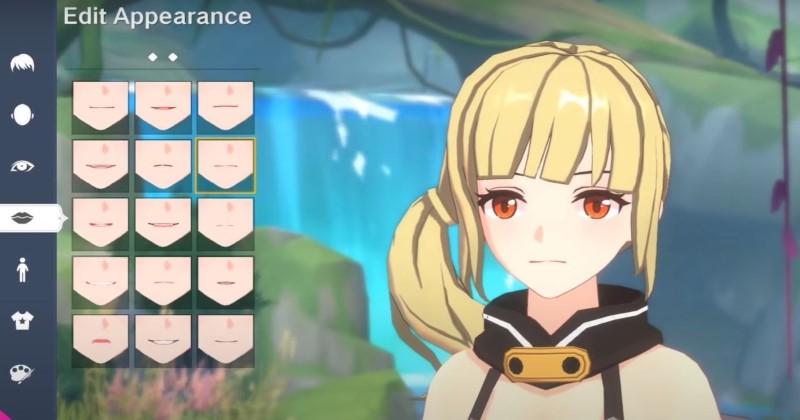 Exploration:
Legend of Neverland has a big world for you to explore and unveil the mystery of Cabala.
Map and Teleportation: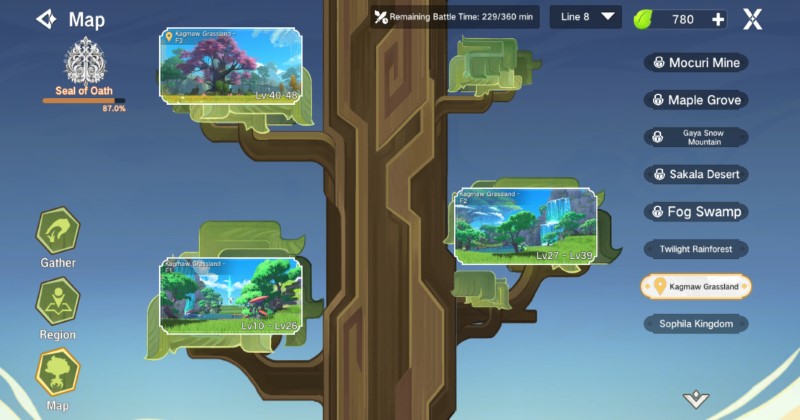 You can teleport the character to any place unlocked in the Map within seconds, and you can quickly access certain places to gather enough resources to complete the missions.
Life Skills: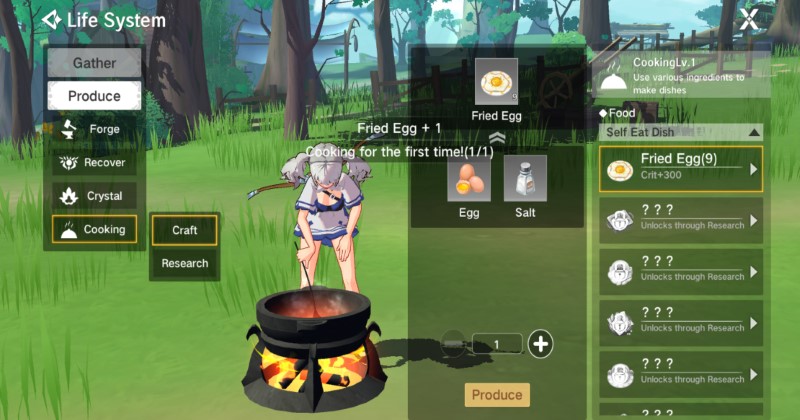 Your character will learn many life skills in the Legends of Neverland, including gathering resources and producing food and items, and mining.
Other features in the game are:
The Legends of Neverland Gameplay Details:
The game tutorial teaches you how to move, and it also gives you the option to use a joystick to move from one point to another. Miru the plush will guide you through the tutorial and occasionally engages in dialogues with you.
Quests:
Through quests, you can fight a lot of different monsters to gain rewards and CP. The battle becomes easier once you unlock auto-battle, making completing quests, not a chore.
Seal Quests – Seal quests seem to be some quest that can unlock the hidden potential of your Hero. Seal of Sacrifice I will unlock Crit +105 and Restore +210, while unlocking Seal of Sacrifice III will unlock the Avatar frame of Sacrifice and equip T5 or S5 equipment, one of the skills for your chosen Hero or class.
There are different types of quests for the seal quest, including leveling up 2 of your fairies to Mythical, leveling 1 Flower Fairy to level 45 and reaching level 25 of one of your class skills.
Daily Quests – The daily quests are divided into different types: killing monsters, gathering resources, and mastering or leveling a skill's level. For example, Cabala Battle requires you to kill 50 monsters in the Cabala region, while Stock resources quests ask you to gather five times.
The game also supports Arena to fight against other players to gain in-game currency to buy items of your choice from the shop. You can also join guilds in the game to get more quests and in-game rewards.
Classes:
Ranger – 'Like flying falcon on the battlefield, the arrow is aimed at the prey." Ranger is a bow and arrow class in Legends of Neverland, which is the most mobile class with high damage but low survival. Rangers have unparalleled agility and move about quickly to find the enemies' weaknesses and kill them in one shot.
Gladiator – "The sword is shining bright when it is drawn out." Sword warlocks use katana as their weapon and are good at close combat, showing tremendous power to destroy everything. Gladiators are also higher damage dealers and mobile champions.
Scholar – "Only the most talented mage can be called a scholar." The magic book held in their hand records many mysteries, allowing them significant damage. They are good at defeating enemies with spells at a distance. The Scholars excel at dealing damage at a range away from dangers of close combat.
Craftsman – "Play the symphony of machines and Alchemy." Craftsmen integrate the principles of alchemy into the guns, stimulate the four elemental attributes, and pour out the firepower in an instant to wipe enemies out. These are ranged fighters with high damage and mobility.
Flower Fairies:
You can equip four fairies as an assistant at one time. Fairies are followers of your main heroes and provide bonuses and assistance to your Hero.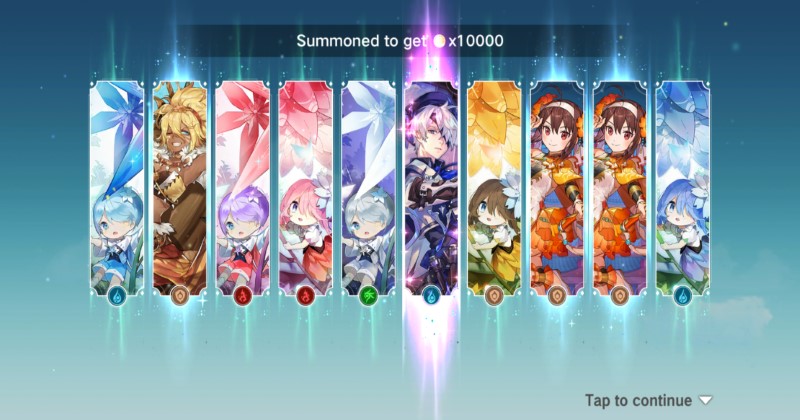 Gacha for Flower Fairies – Flower Fairies in Legend of Neverland have their attributes and skills. You can summon Flower Fairies by spending 300 Summon Seeds each time. You can add more Flower Faries into your battle formations to gain more CP in the combats as you level up.
Flower Fairy Workshop – You can level up other Fairies by dismantling unused or extra fairies as they will provide you with the essence which can be exchanged for Flower Fairy Fragments. You can also use the advancement material for Flower fairy to level them up.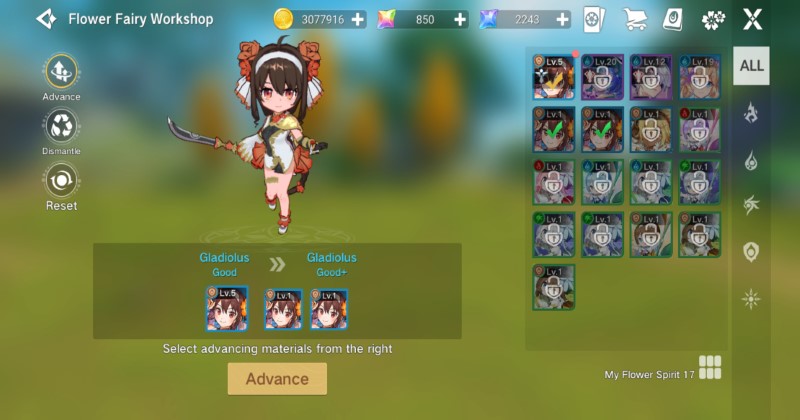 How to get outfits and equipment:
You can get different outfits, equipment, and gear as rewards when you win the battles against monsters or complete quests, which you can switch them for fashion or gaining more power. You can also use the Stain feature to change the color of the outfits or Miru to stand out in the game.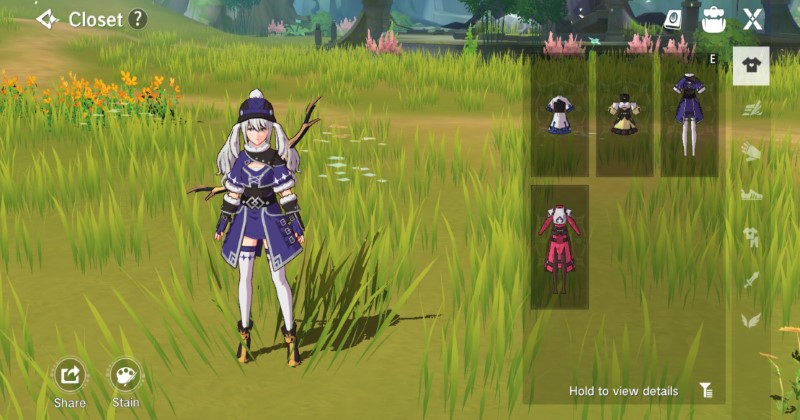 Conclusion:
The Legend of Neverland is a beautiful game that takes its inspiration from Genshin Impact but has its twist in the combat to keep it fresh. The best addition to this gameplay style that the Legends of Neverland provides is there on the fly switching of classes if you have the required seal unlocked and required weapon available to you. This opens up lots o avenues for you in the game to enjoy and have fun.