VidMate is 100% SAFE, with its security verified by multiple virus & malware detection engines. You can also scan every update through these platforms, and enjoy VidMate with no worry!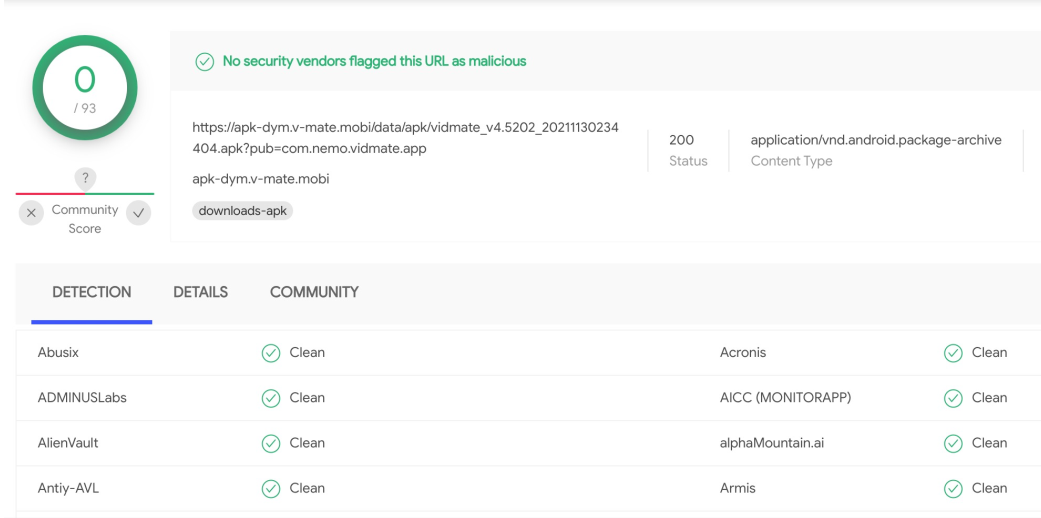 Are you stuck for not having a reliable source to download your videos? There are thousands of apps to download videos, but none of them will give better options as it comes with VidMate HD Video Downloader. VidMate HD Video Downloader is the best platform to download any video from any platform practically, and now the downloading experience can be better advanced with LDPlayer.
Accessible Platforms
The excellent HD video downloader VidMate can now download videos and music from websites including YouTube, Facebook, Dailymotion, Tiktok, Vimeo, Instagram, Tumblr, Vine, Metacafe, Soundcloud, FunnyorDie, and others.
It is your decision to run this VidMate HD Video Downloader on your PC and expand its features to the next level with the enhancements offered by LDPlayer. What could go wrong once you have all the enhancements added with VidMate HD Video Downloader to have your quality content.
Enhancements
Multi-Instance Sync - run the VidMate HD Video Downloader on several created instances simultaneously. Then you can have multiple videos downloaded simultaneously with the most incredible speed.
Switching Languages - switch to your preferred language for VidMate HD Video Downloader if it is unavailable with VidMate HD Video Downloader through LDPlayer.
Shared Folder - If needed, transfer your files between the PC and your emulator with the easiest method provided by LDPlayer.