The method for NVIDIA on desktop computers:

1. Open NVIDIA Control Panel. You can do this by right-clicking on the desktop and select NVIDIA Control Panel from the context menu. Alternatively, you can open it on control panel if you do not find NIDIVA Control Panel after right-clicking.
Note: If there is no response after you right-click NVIDIA Control Panel, there is something wrong with your graphics driver. All you have to do is update your graphics driver.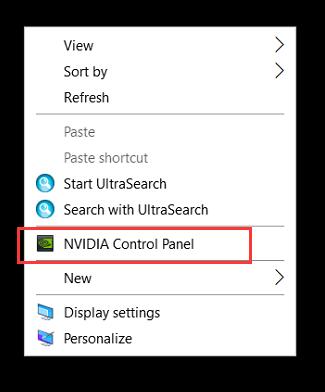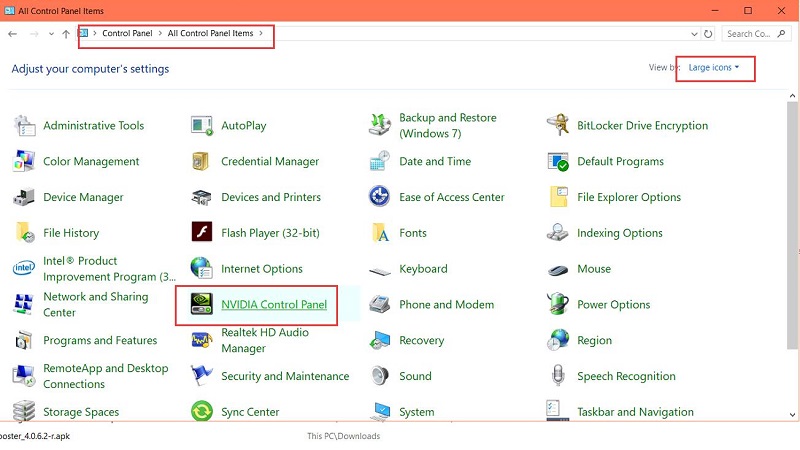 2.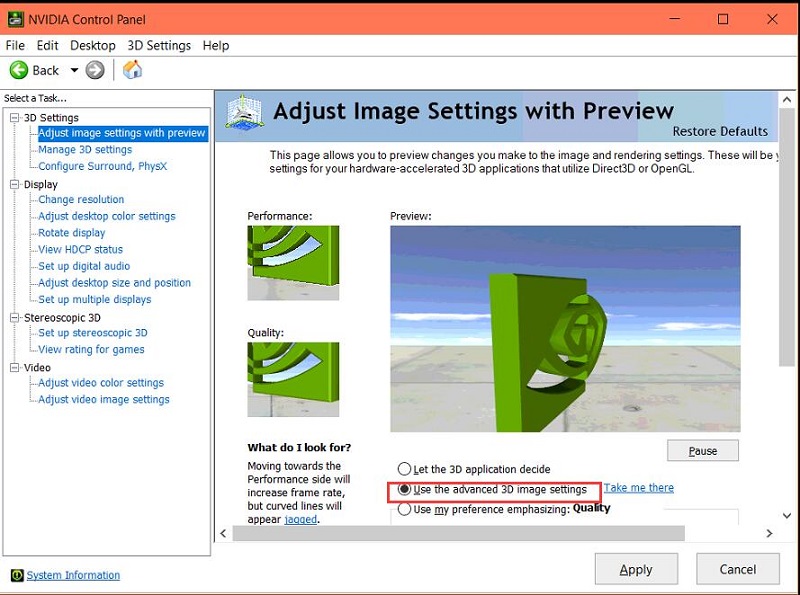 3. Add the master process of LDPlayer (the path of master process: C:\Program Files\dnplayerext2. It is not the installation path of LDPlayer)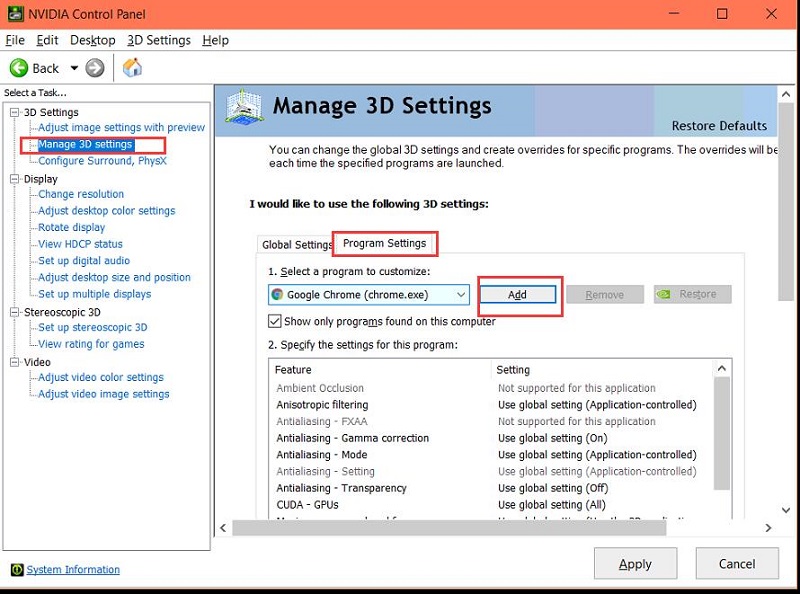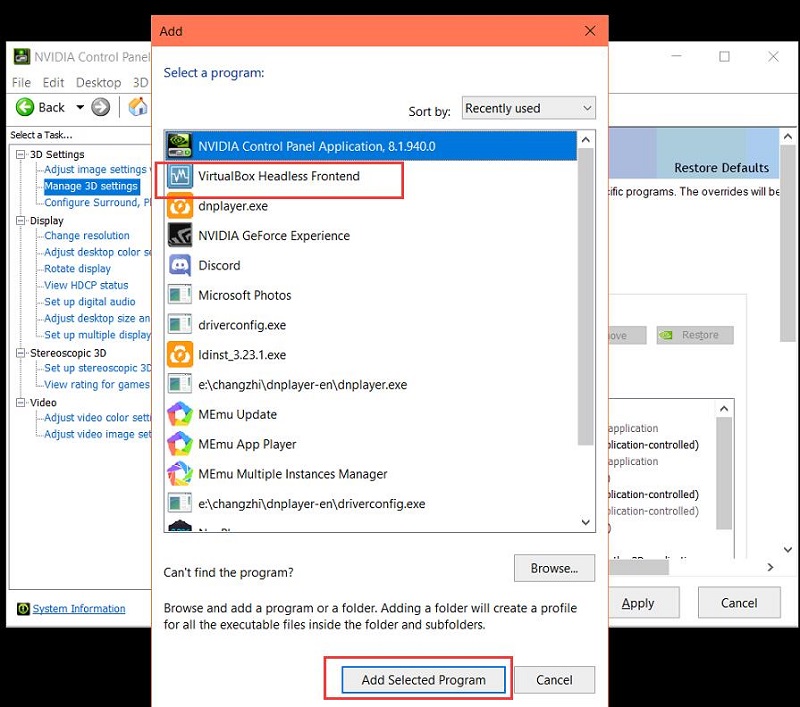 4.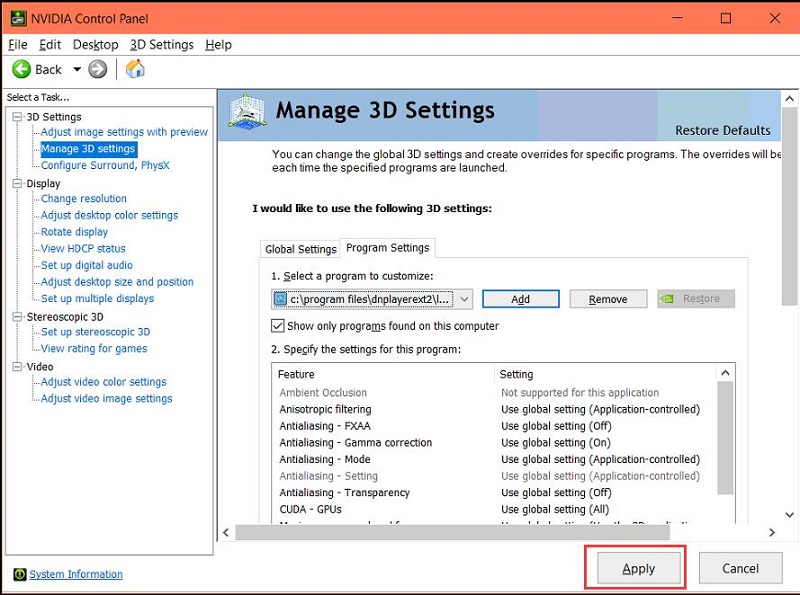 The method for NVIDIA on notebook computers:

The first and second steps are the same as those for the desktop computer.

3. Select the high-performance NVIDIA process after you add the master process of LDPlayer LdBoxHeadless.exe (i.e., leidian(Ldbox), and then click Apply.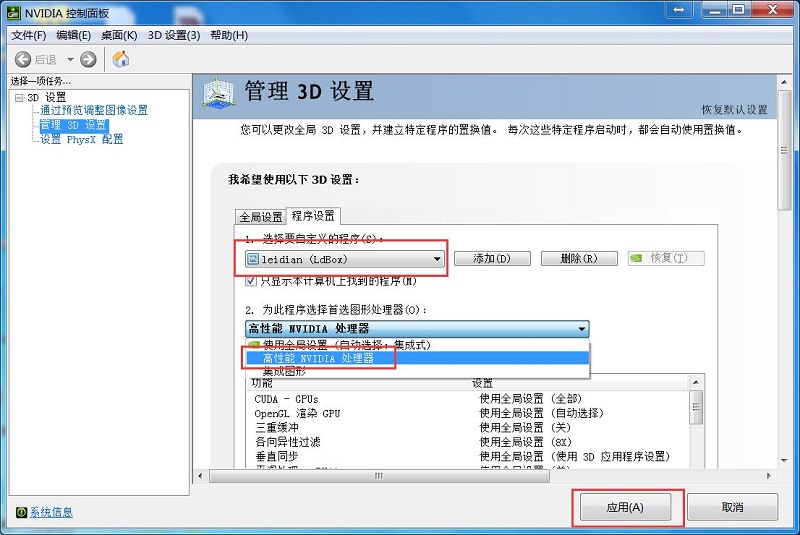 Facebook: https://www.facebook.com/ldplayer