LDMultiPlayer allows you to open as many instances as possible as long as your PC is strong enough. The following tutorial will teach you how you use this function.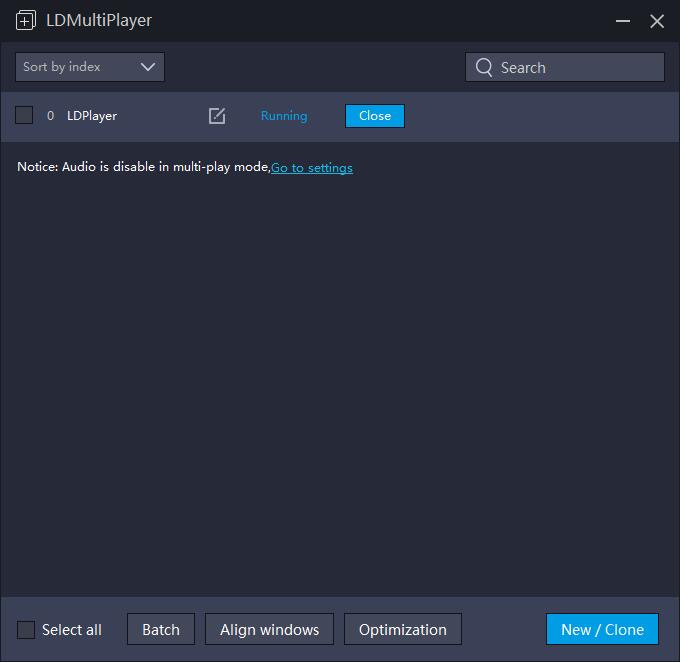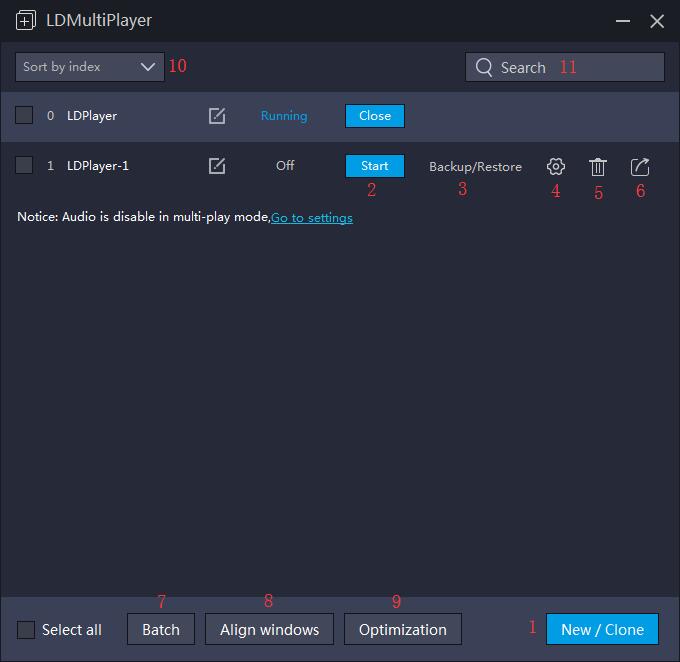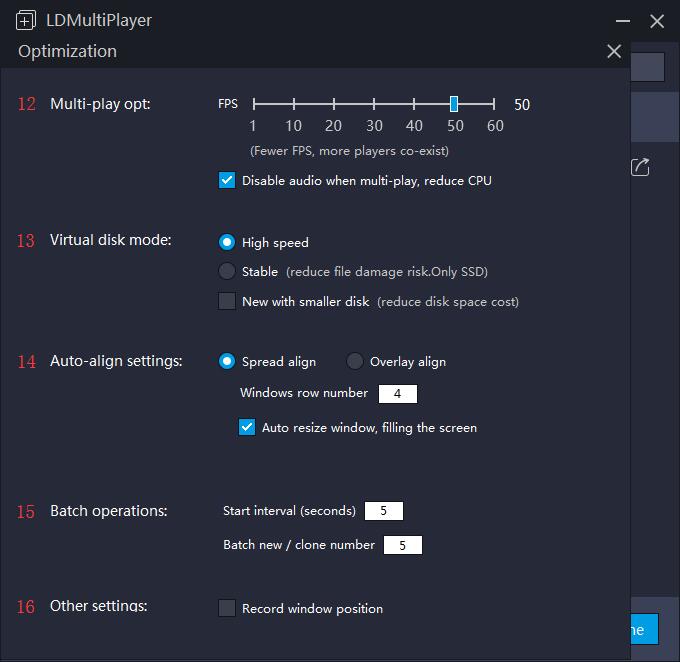 1. New/Clone
You can create a whole new LDPlayer here, or clone your old one.
2. Instances of LDPlayer will be launched after you click Start. If an instance is running, Start button will be changed to Close and so you can't click Backup/Restore, Settings, Remove and Create desktop shortcut in that period, as shown in the following picture.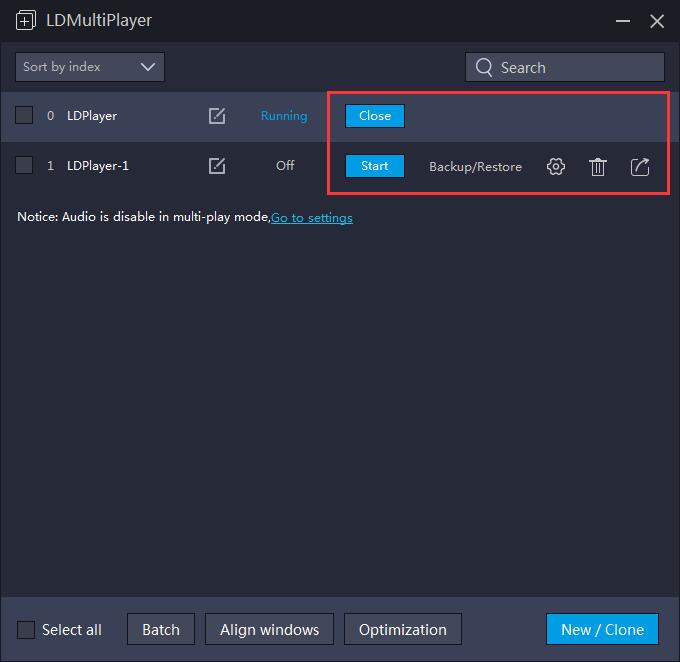 3. Backup/Restore
When you click Backup/Restore in an instance, you can back up or restore something of this emulator.
4. Settings
You can change the cores of CPU, RAM and resolution for an instance here. It is the same as the Settings in the right toolbar, which you will see after you launch LDPlayer.
5. Delete
An instance will be deleted after you click Delete button. (Please note that all data of that emulator will be removed after the deletetion. If there is important data, please back up it through the backup function first. )
6. Create desktop shortcut
You can create desktop shortcut for an instance here.
7. Batch
You can directly create new instances and clone old instances by batch processing. Besides, you can start, close, clone or delete many instances through this function, but you need to check the check box on the left side of those instances before batch processing.
8. Align windows
If you align windows, you make them parallel.
9. Optimization
When you click Optimization, you will open the following dialog box.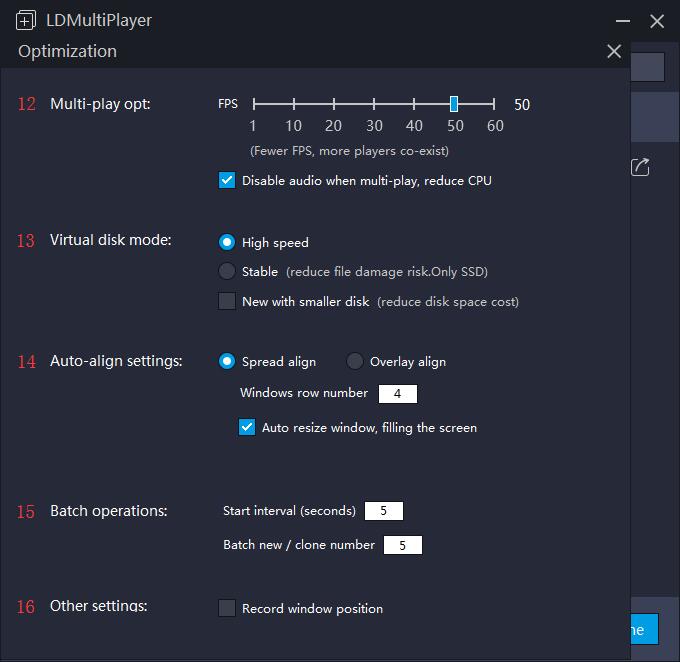 10. Sort by
You can sort by index, sort by time or name here.
11. Search
You can search for the instance that you want on this search box.
12. Multi-play opt
Here you can adjust FPS of your instances. Please note that you can open more instances if you decrease the FPS. Besides, many players say that there is no sound on instances. The reason why it happened is that the sound of instances has been disabled by default in order that CPU can be less used. If you would like to open as many instances as possible, we suggest you disable audio.
13. Virtual disk mode
If your disk is SSD, you can select the option Stable because this mode can reduce the probability of disk damage. But if your hard disk is not SSD, you have to select the option High speed, or LDPlayer will be dramatically slow. In addition, if you select the option New with smaller disk, less disk space will be used.
14. Auto-align settings
Your instances will be spead on your screen when the option Spread align is selected; and your instances will be showed diagonally when you select Overlat align.
15. Batch Operations
The interval of starting instances can be changed here; and the quantity of creating new instances and cloning old instances by batch processing can also be changed.
16. Other settings
All your window positions of instances can be recorded by checking this check box. For example, if you want LDPlayer to appear in upper-left corner of your screen, all you have to do is drag LDPlayer to the upper-left corner of your screen and check this check box.




Facebook: https://www.facebook.com/ldplayer